Travel Diary
A Day of Discovery in Etajima
Accessible from Hiroshima City and Kure by car or ferry, the island of Etajima is the perfect destination for anyone looking for a quick getaway to the countryside.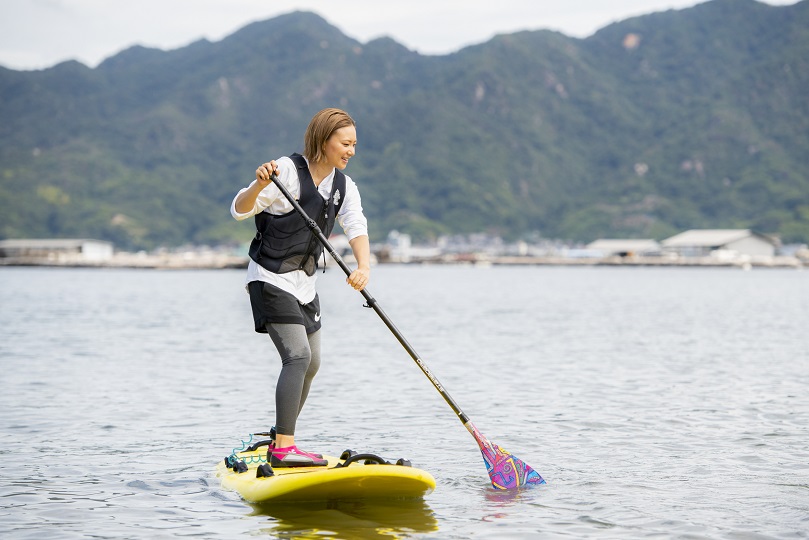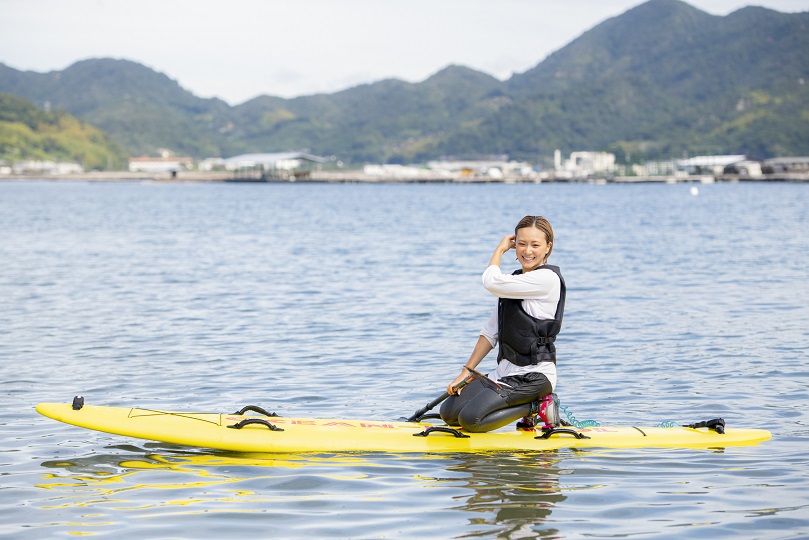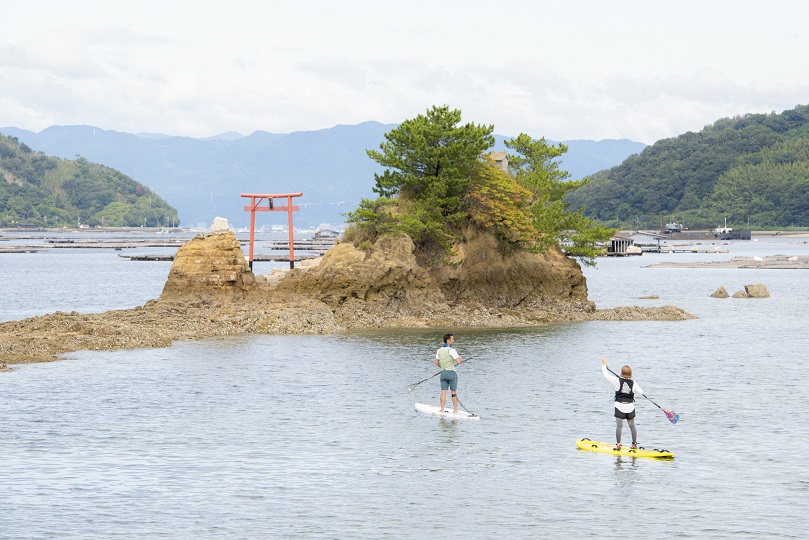 The Etajima SUP project
The SUP (stand-up paddleboard) is a popular pastime in the Seto Inland Sea, ideally suited to the region's calm waters. SUP lets you stand up on the board and take in the scenery while gently propelling yourself through the water with a paddle. This quiet, almost meditative activity is a wonderful way to feel at one with the natural environment.

The Etajima SUP Project offers a variety of different ways to experience SUP, including introductory courses for beginners, advanced SUP tours and SUP yoga. Etajima SUP Project's experienced instructors will have you gliding across the water in no time.

The Etajima SUP project: https://e-sup.jimdofree.com/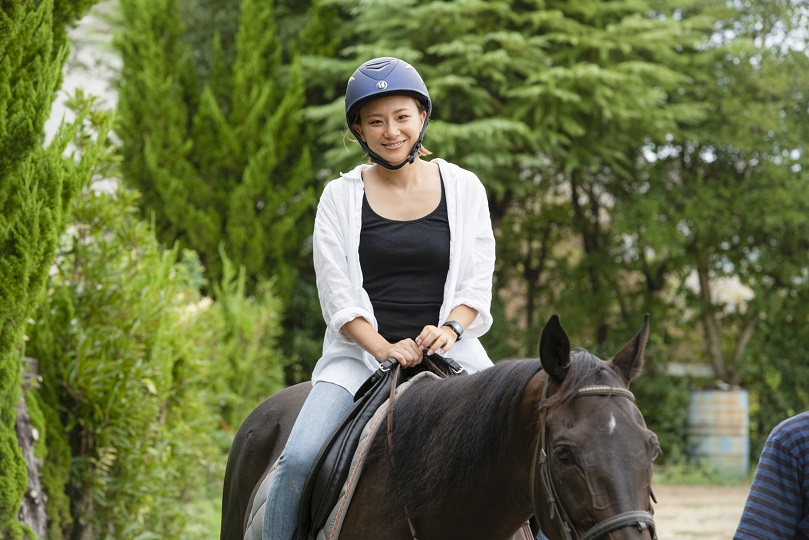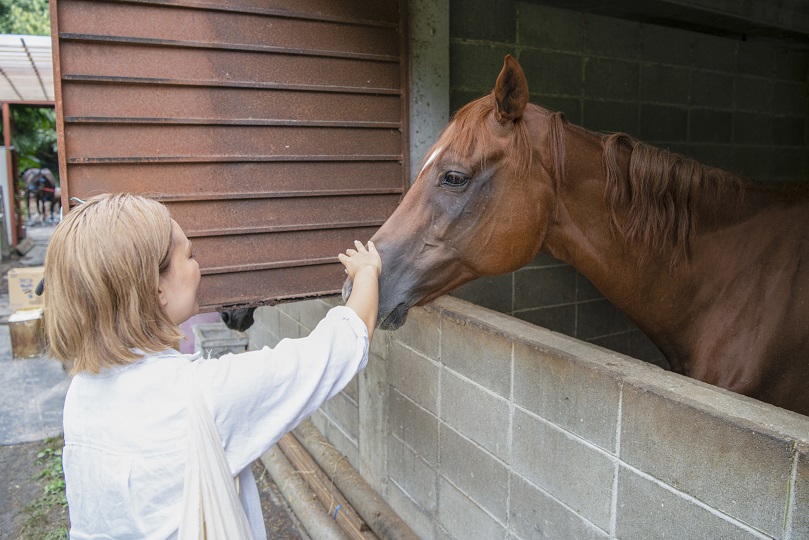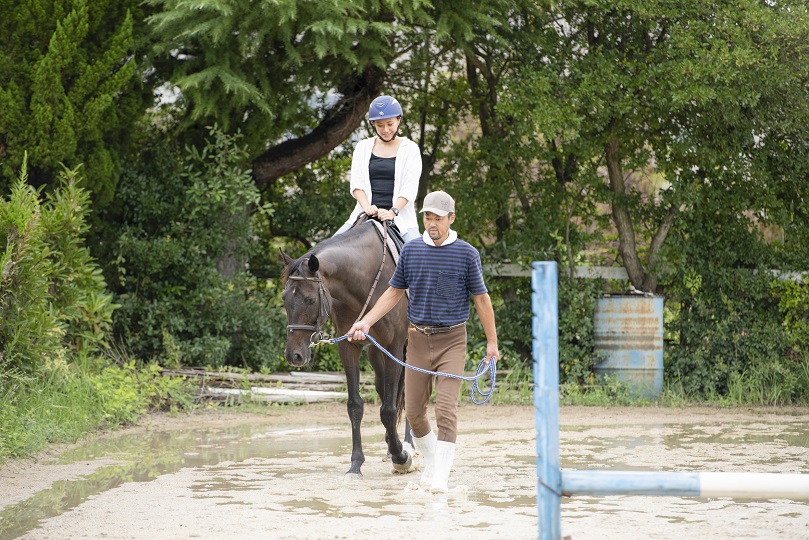 Etajima Horse Riding Club
Compared to other countries, horse riding is not widely available in Japan. Usually, the few places where you can ride are located deep in the Japanese countryside. The Etajima Horse Riding Club is different. This family-run stable is a mere 5-minute walk from Kirikushi Port on the northern tip of the island with regular ferries connecting it to Hiroshima City. They offer a range of short, fun riding experiences for beginners and non-members including a gentle ride around a paddock for a nominal fee.

Etajima Horse Riding Club: http://etajimarc.web.fc2.com/index.htm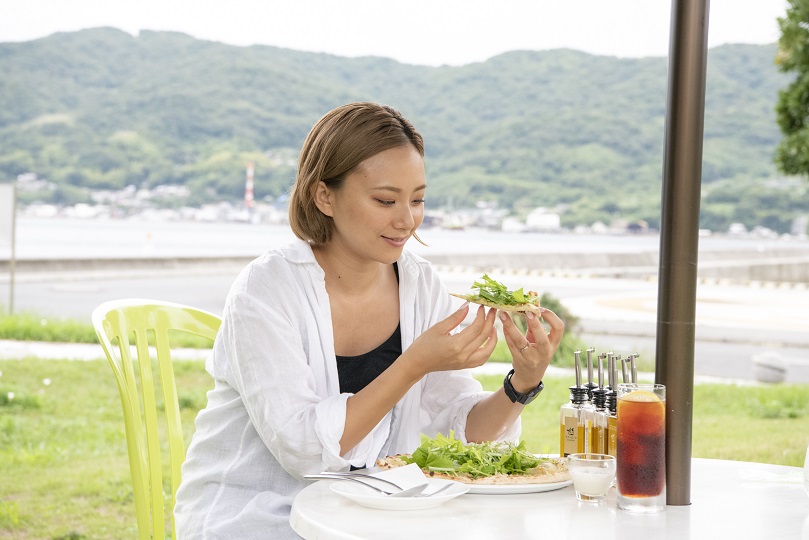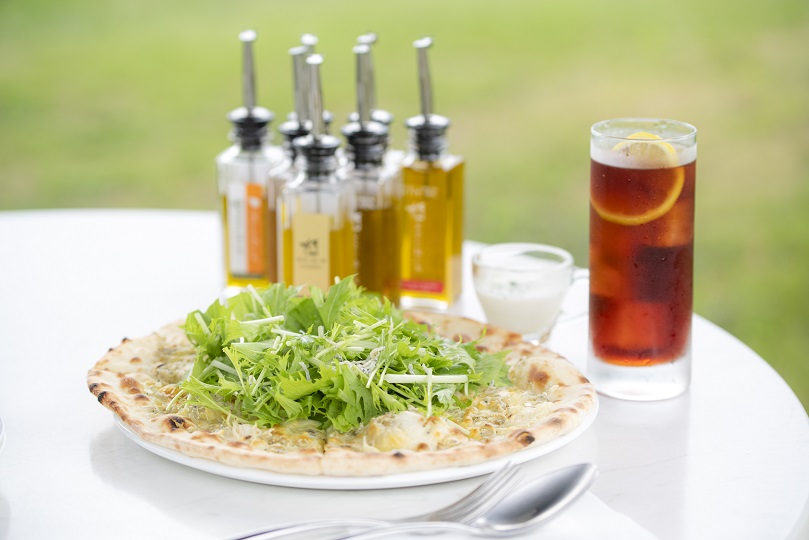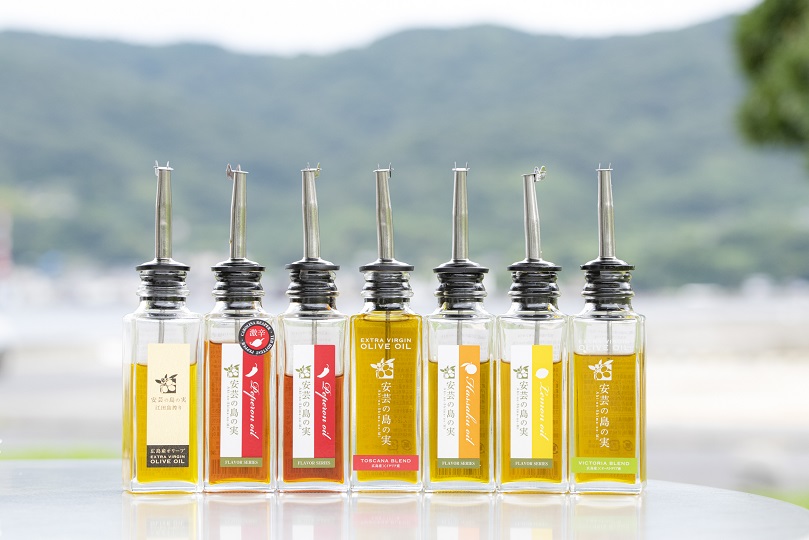 The Olive Factory
This facility is at the heart of Etajima's established olive industry. With a processing plant, shop and restaurant all in one location, The Olive Factory is the place to come to sample some of Etajima's award-winning olive oils. The restaurant provides a wide selection of oils to add to your dishes. Order the pizza if you really want to sample the entire gamut of their original olive oils. These include some oils that won prestigious international awards. Pictured is the Etajima chirimen jako pizza, which uses local ingredients.

The Olive Factory: http://www.hiroshima-olive.jp/etajima-olive-factory/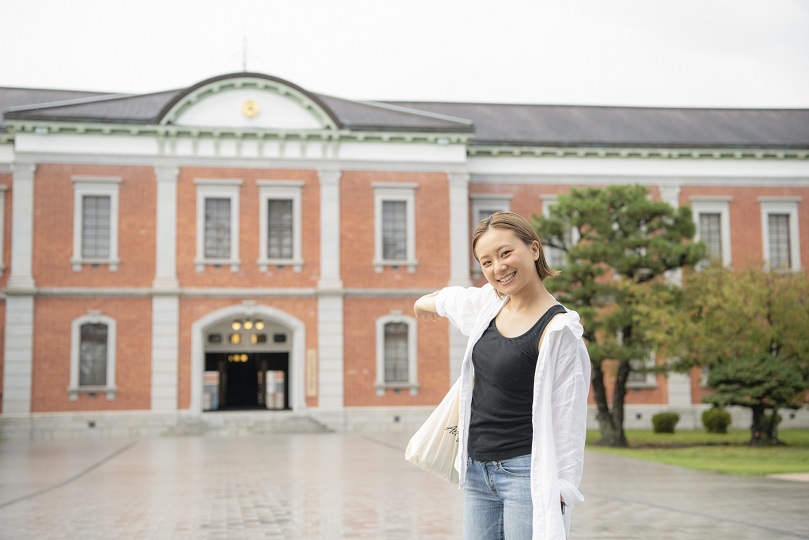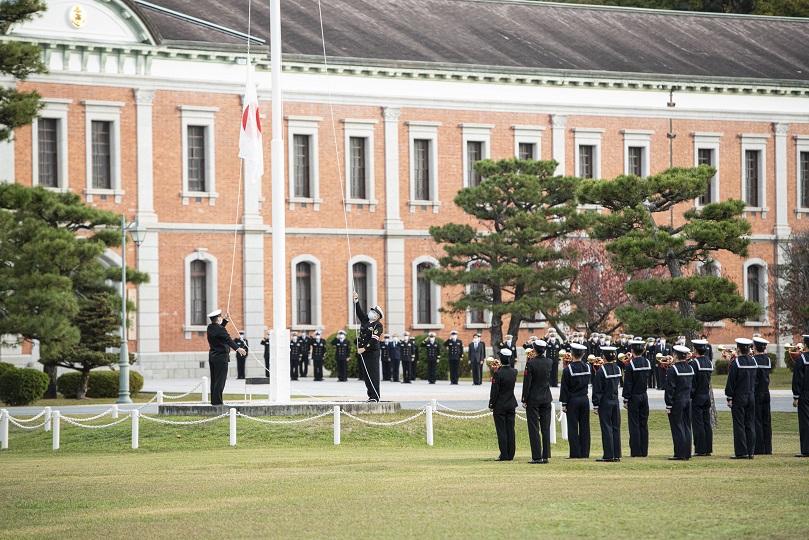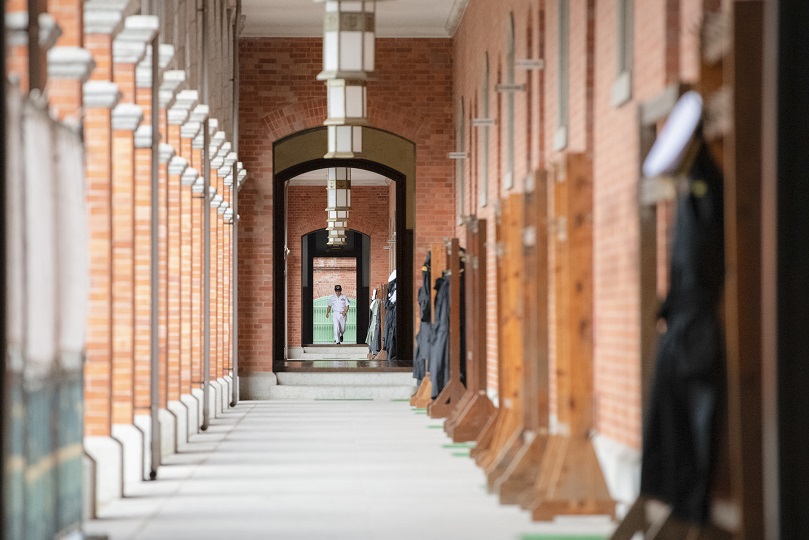 JMSDF Etajima Naval Academy
Etajima features heavily in Japanese naval history and plays an important role in the modern Japanese Maritime Self Defense Force (JMSDF). The naval academy still trains the officers and cadets for the JMSDF fleet. Visitors can book a short tour of the facility and its historic buildings but be prepared for a culture shock! As soon as you step through the front gates, bows turn into salutes and everyone is dressed in pristine naval uniforms. See the link for contact and booking information.

JMSDF Etajima Naval Academy (Japanese): https://www.mod.go.jp/msdf/onemss/kengaku/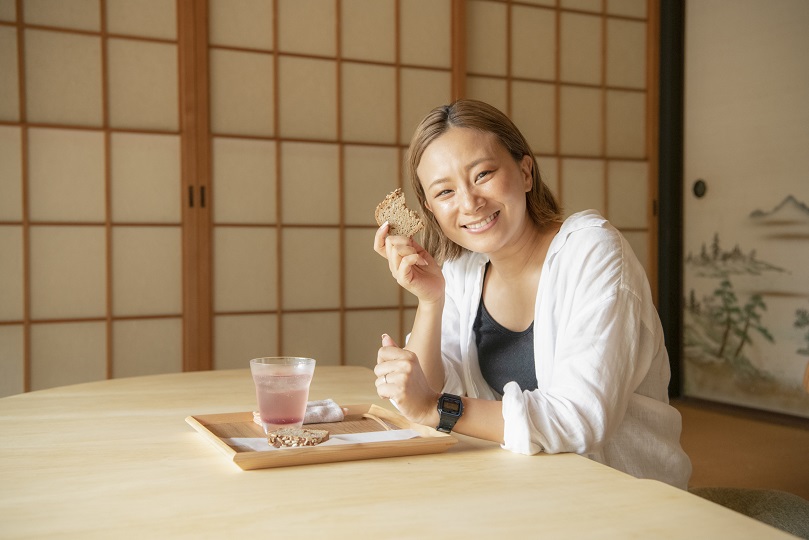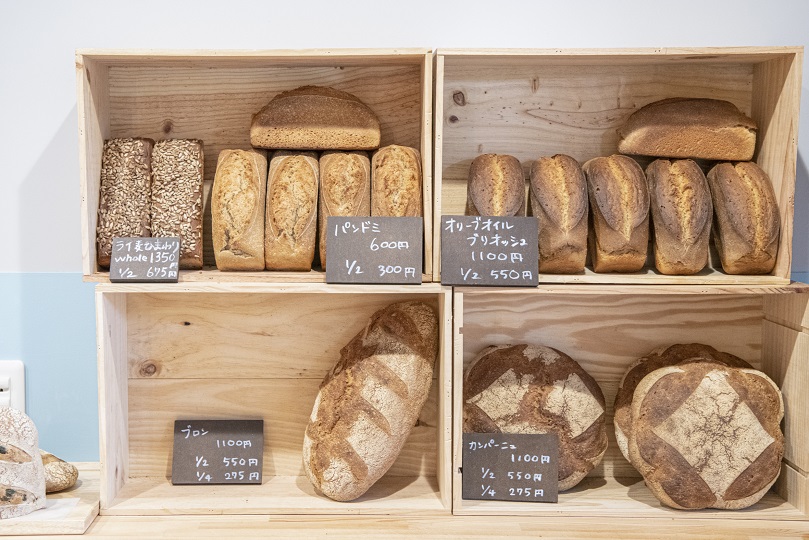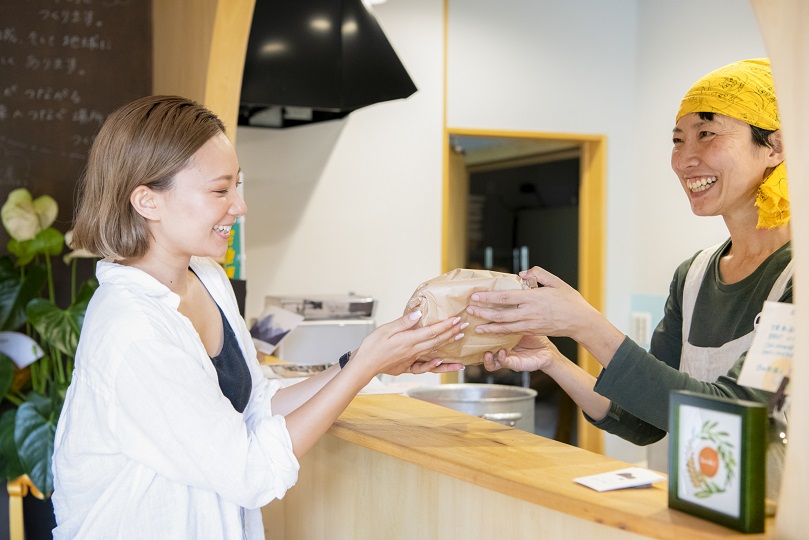 Bakery Shimanopan Souda!
If you love bread, head to Ogaki Town in Etajima. This is home to Shimanopan Souda! – a highly-acclaimed artisanal bakery.

The owner of this exquisite bakery, Kyoko Nishimura, bakes with natural ingredients and combines local seasonal fruit and vegetables as they become available. The bread is baked in her handmade stone oven. The loaves are closer to those you find in France or Germany than the light, fluffy bread you often see in Japan. This shop attracts bread lovers from far and wide.

Shimanopan Souda! (Japanese): https://pantabeyo.com/
Spot I Visited This Time