Travel Diary
Relaxing Workations on Shimo Kamagari Island and Kurahashi Island
With its high-speed internet and a host of work-friendly locations set in beautiful, natural environments, Kure is ideally suited to the modern nomad worker.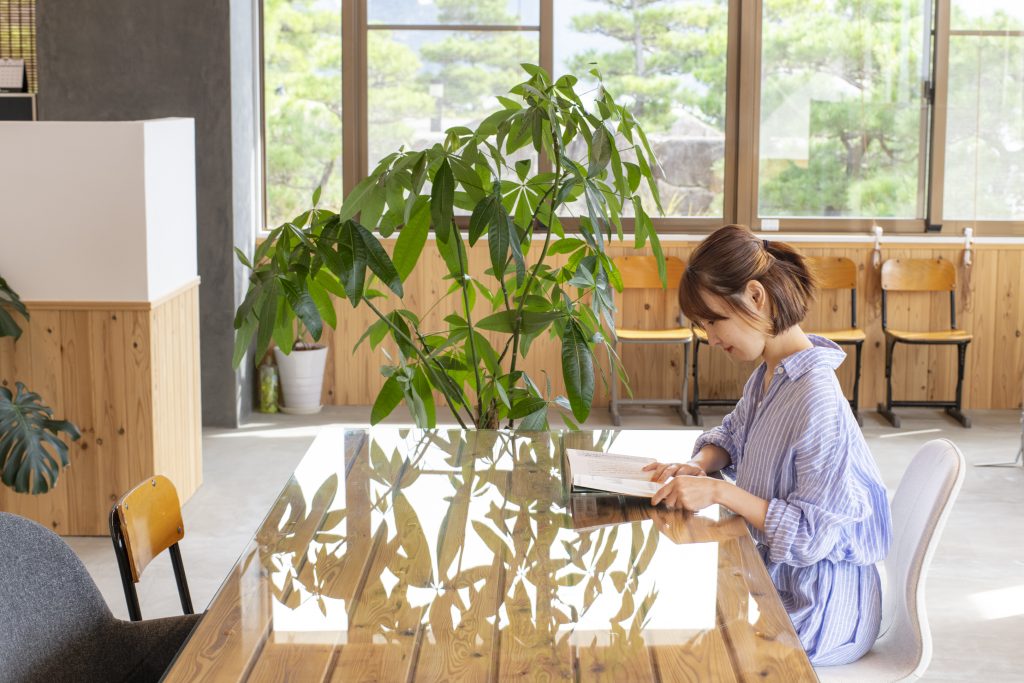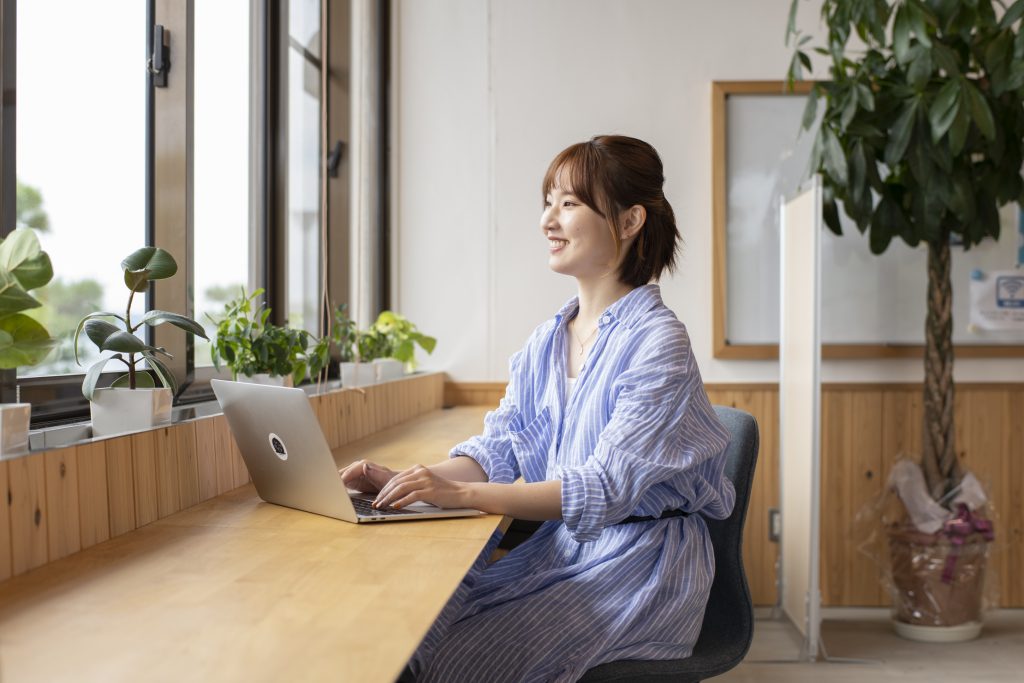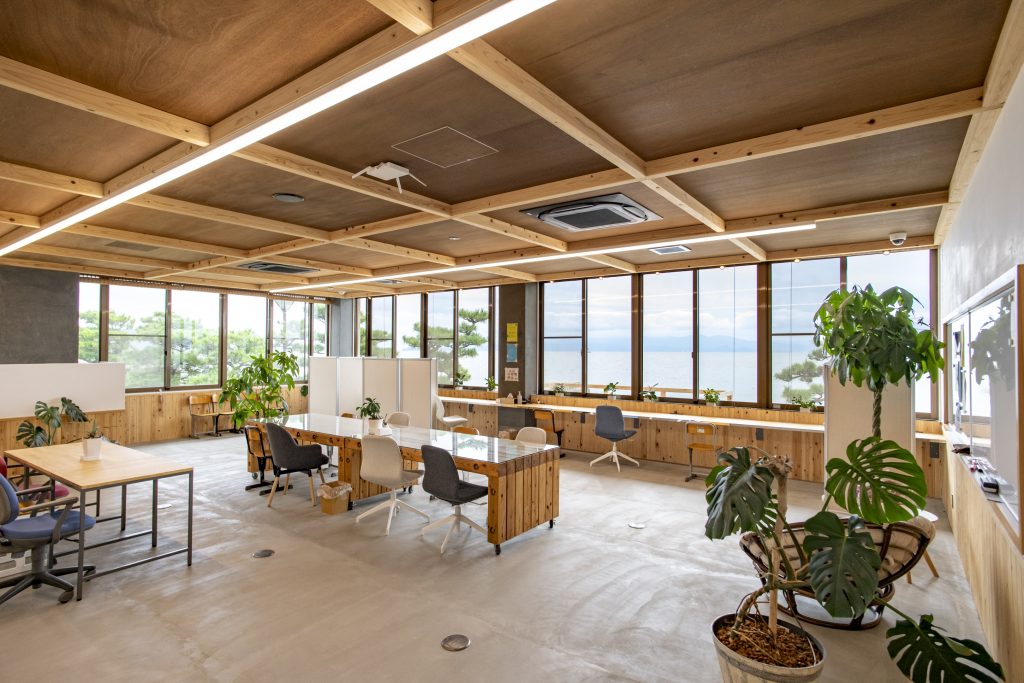 Shimo Kamagari Island's Kajigahama Coworking Space
This newly-built coworking space in Camp & Cottage Kajigahama is a stone's throw from Shimo Kamagari Island's popular Kajigahama Beach. For a nominal price, you can work in this spacious office with breathtaking views of the Seto Inland Sea from every window.

You can book rental cottages, campsites and bike rentals at the same Camp & Cottage Kajigahama facility.

https://kajigahama.jp/
https://kuremachidiary.jp/en/place/2332/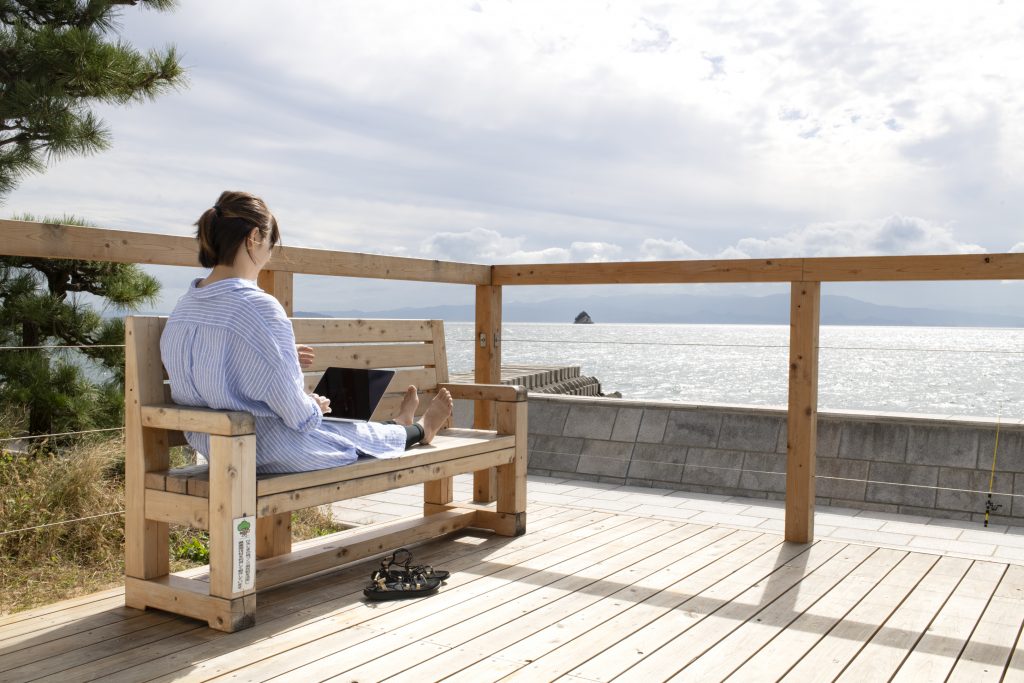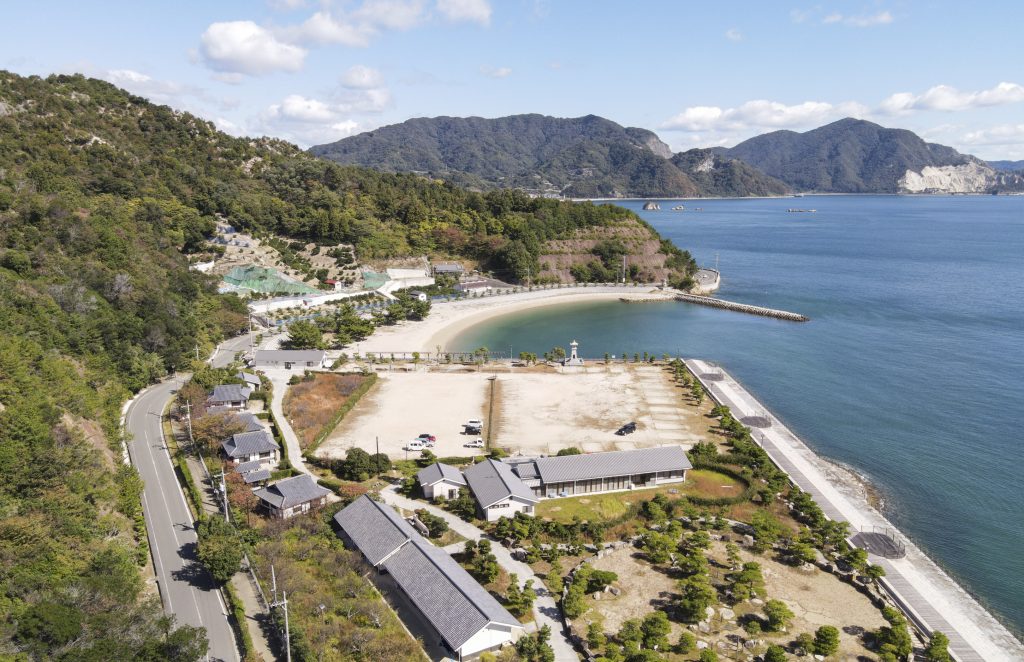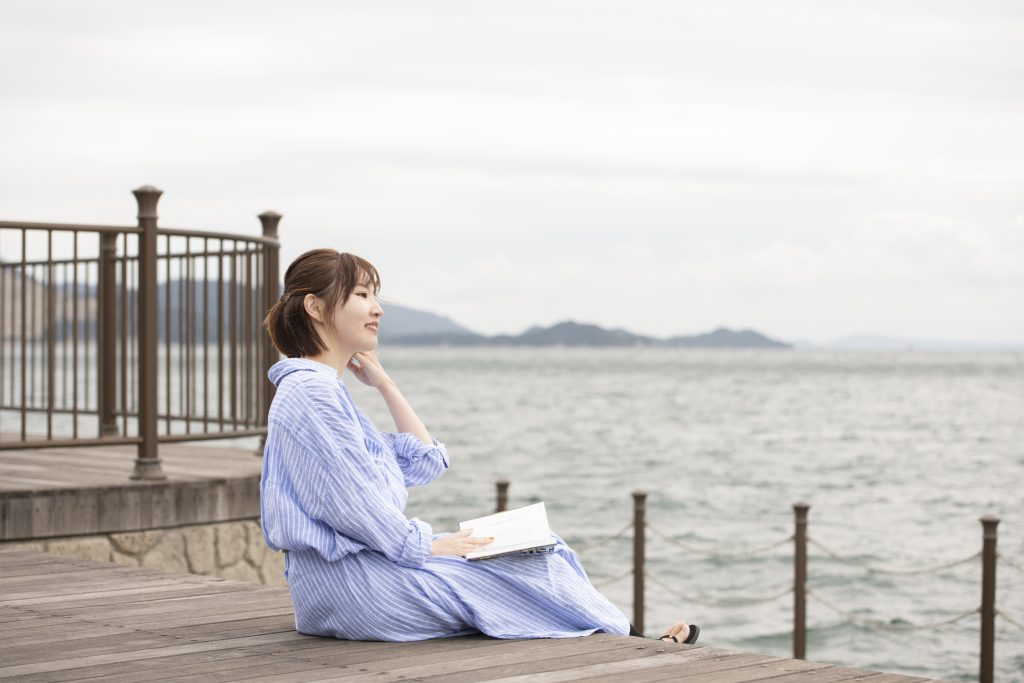 Refresh, Relax and Work
"All work and no play" is never a good idea, so take full advantage of the cosy deck space outside the coworking office. The coastal boardwalk also runs next to the building, allowing you step out to stretch your legs when you need some fresh air and inspiration.

If you are feeling hungry, head to the restaurant Otsukisan next to Kajigahama beach. The restaurant is a favorite among visitors and locals alike and offers a menu packed with Japanese favorites.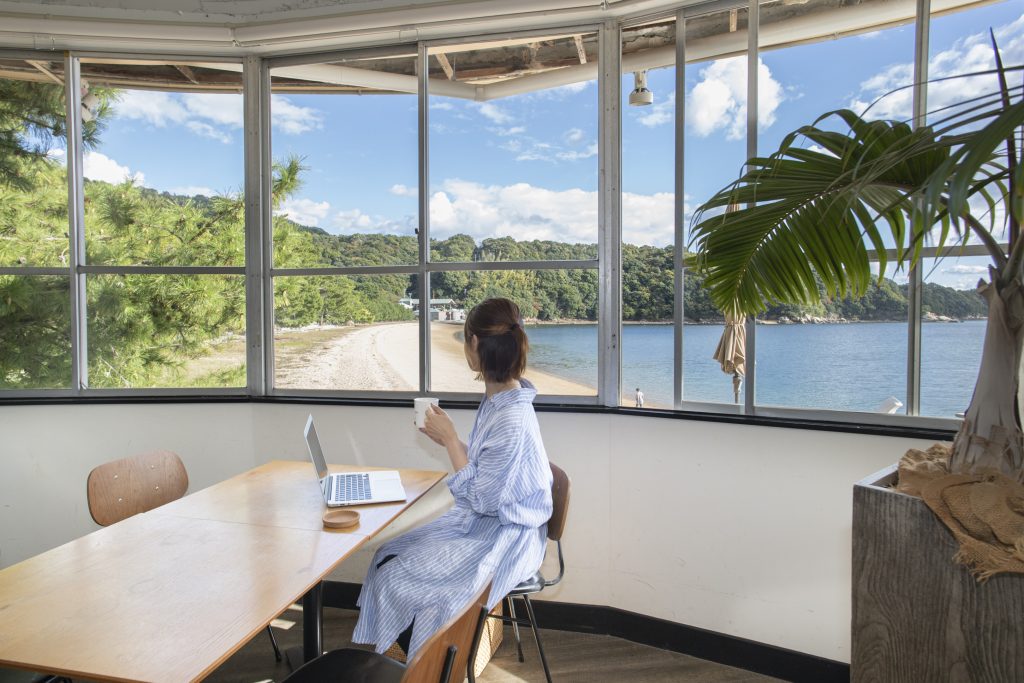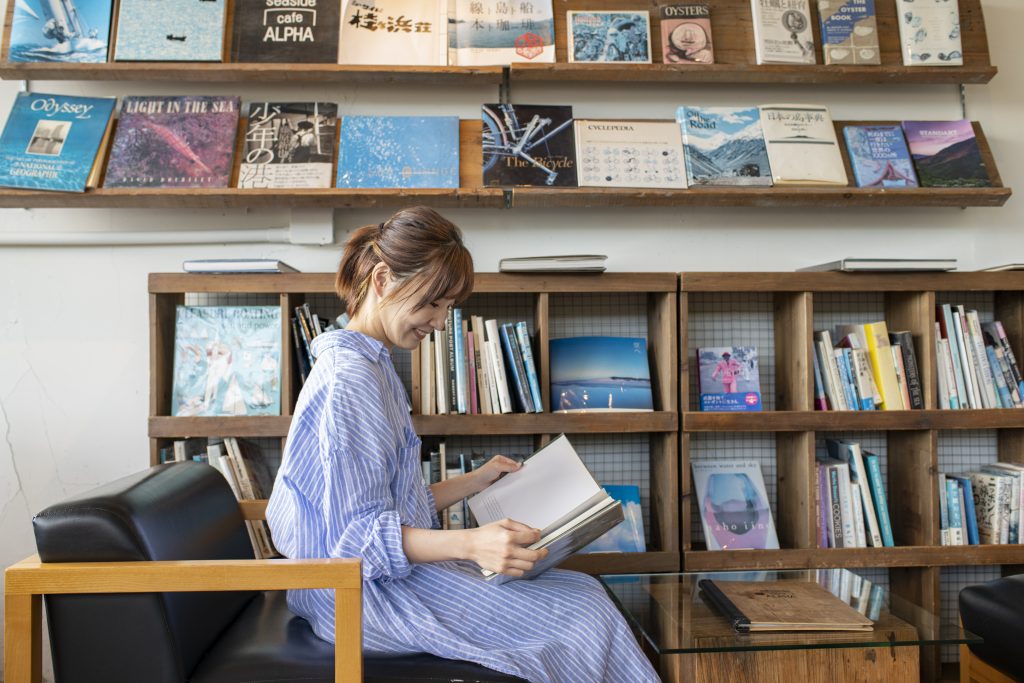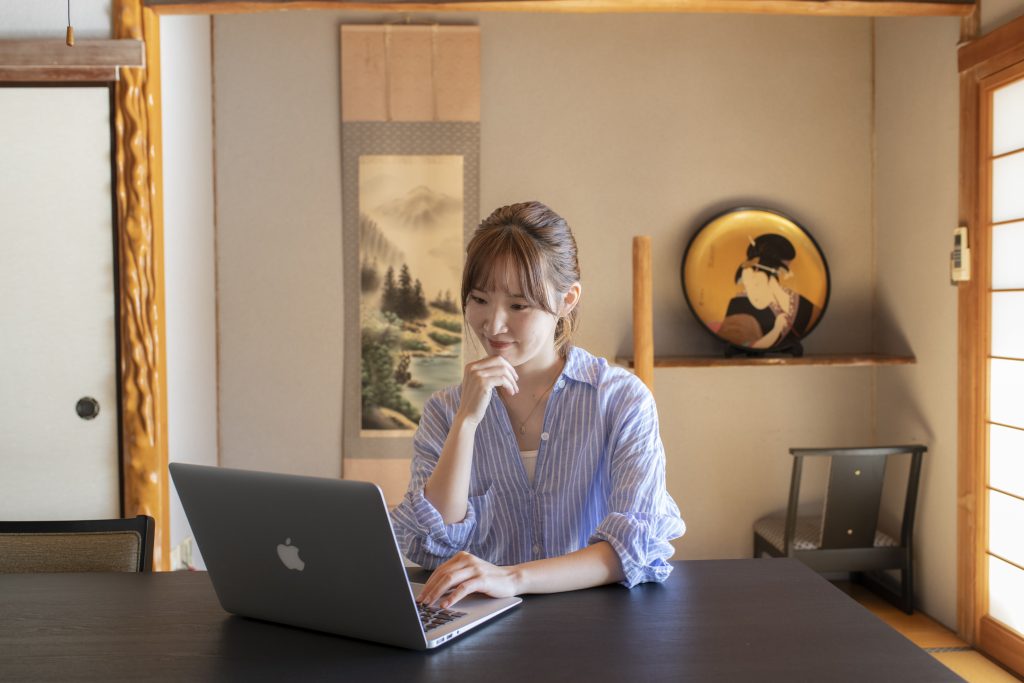 Workation on Kurahashijima Island
Kure's other island paradise is Kurahashijima Island, connected to the rest of Kure via the impressive Ondo Bridge. At the Katsuragahamaso Hotel on Katsuragahama Beach, you can choose from a range of "workation" plans to match your needs.

Whether you opt for the three-hour or six-hour plans, you will have access to the onsite Seaside Cafe Alpha's delicious coffee and books.

https://katsuragahamaso.com/worcation/
https://kuremachidiary.jp/en/diary/2107/#gsc.tab=0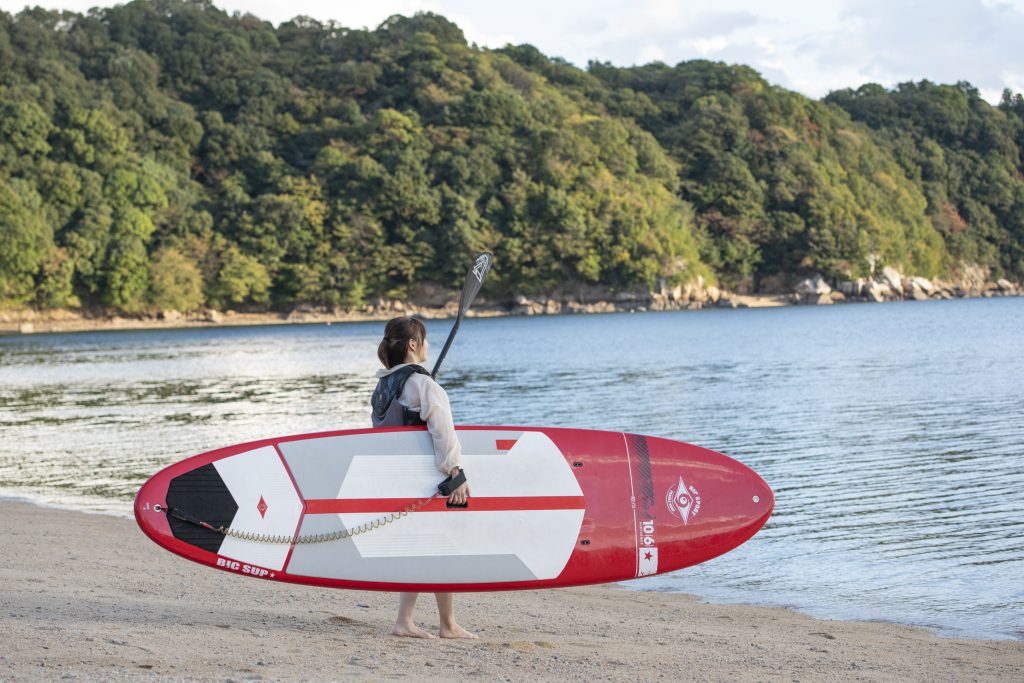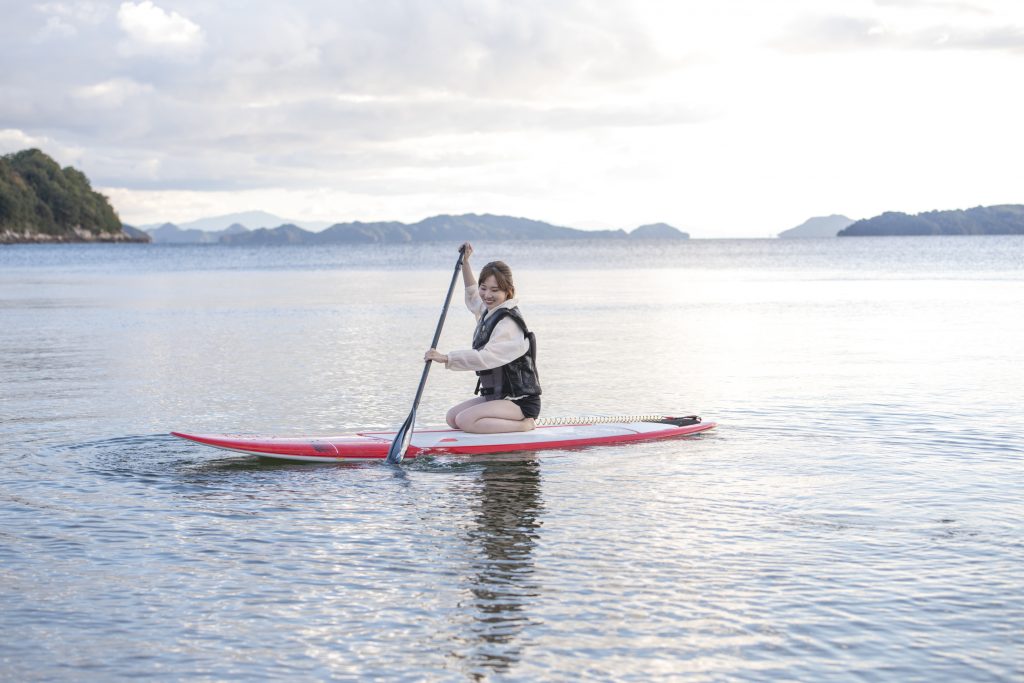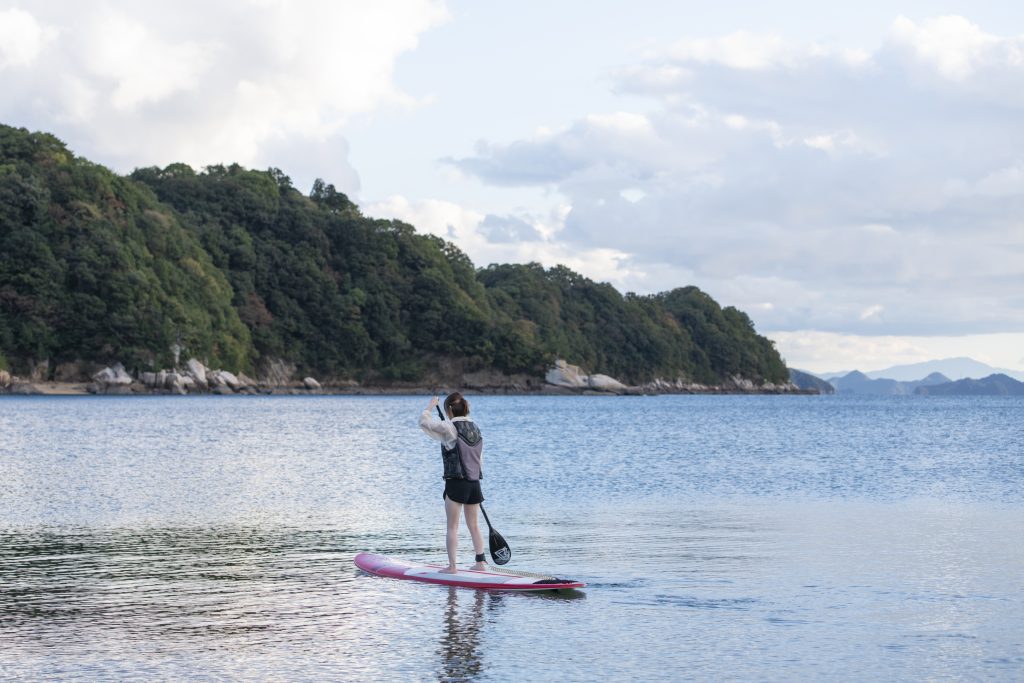 SUP Rental Experience
Another benefit of booking with Katsuragahamaso is the extra activity options on offer. These include trekking, beach yoga and SUP (stand up paddle board). The waters around Katsuragahama looked so enticing, I opted for the SUP experience. The SUP instructions were easy to understand, even for beginners like me and I was out on the water enjoying the SUP in no time at all.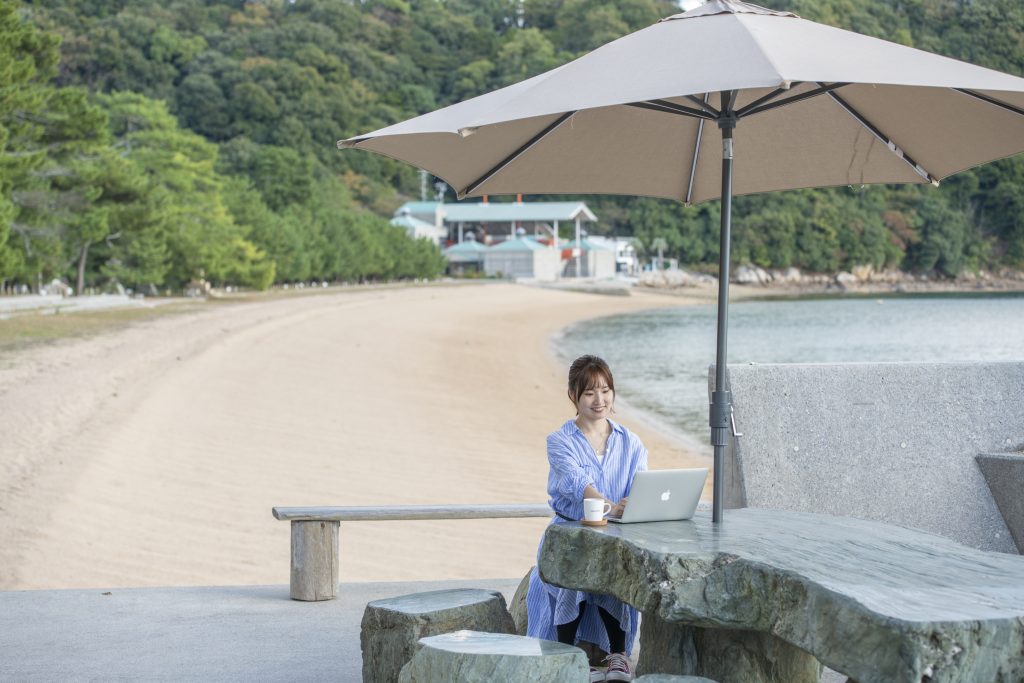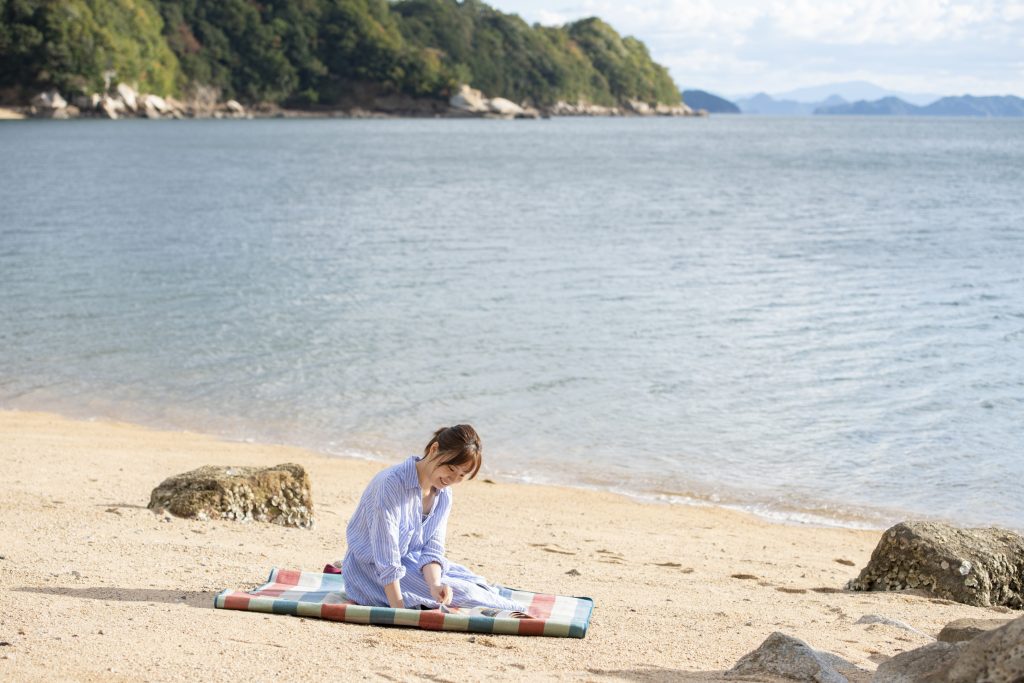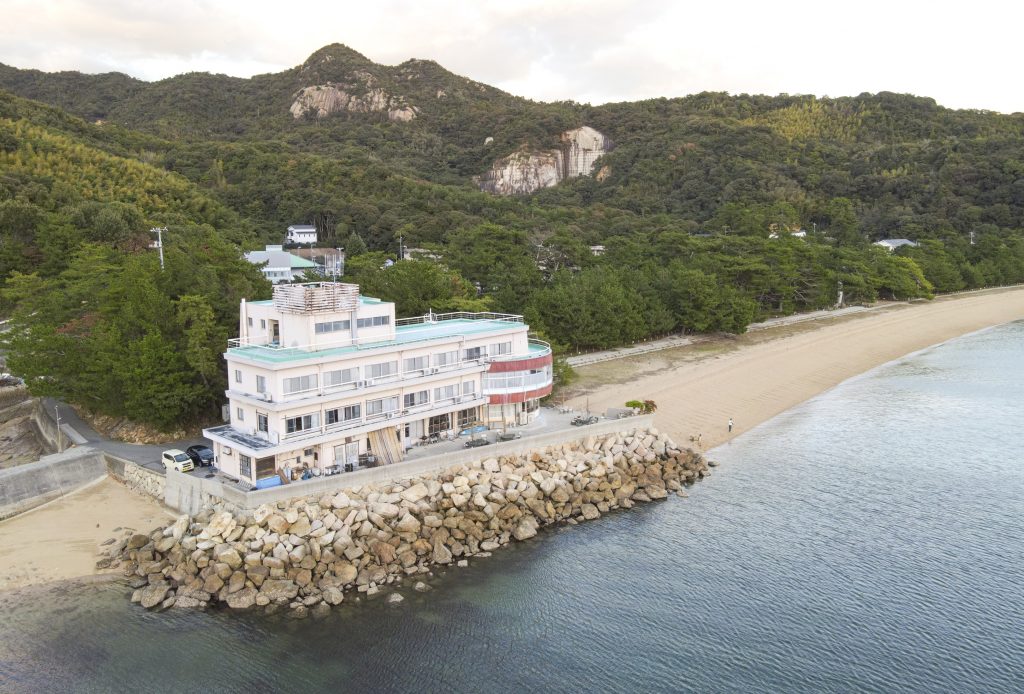 Katsuragahama Beach and Staying at Katsuragahamaso
Being a fully-functioning hotel, Katsuragahamaso is perfectly equipped to cater for guests and groups looking for longer workation trips. The Japanese style rooms all come with fantastic views of the sea and with Katsuragahama Beach right outside, you are in the perfect environment to enjoy a stay that is both productive and relaxing.

https://katsuragahamaso.com/facility/

Location Sites of the Report
Spot I Visited This Time