Haigamine
Haigamine (737 meters above sea level) stands magnificently in the north of the beautiful mountains surrounding Kure city. It is a place where on a clear day you can enjoy a panoramic view as far as the Shikoku mountains. 
In autumn, Haigamine is filled with the various colors of maple leaves, and on a cold day in winter, it is covered with snow, so you can appreciate the beauty of the four seasons. 
Haigamine is also known for its beautiful nighttime view from the top and its 360-degree grand panoramic view around the port town. It has been chosen as "one of the 100 beautiful night views in Japan" and "one of the three most beautiful night views in Chugoku-Shikoku region". 
It is a romantic spot where, it is said, couples, who can find lines of lights that spell the letters "Kure," will marry. 
To visit Haigamine, travel by taxi or rental car is recommended.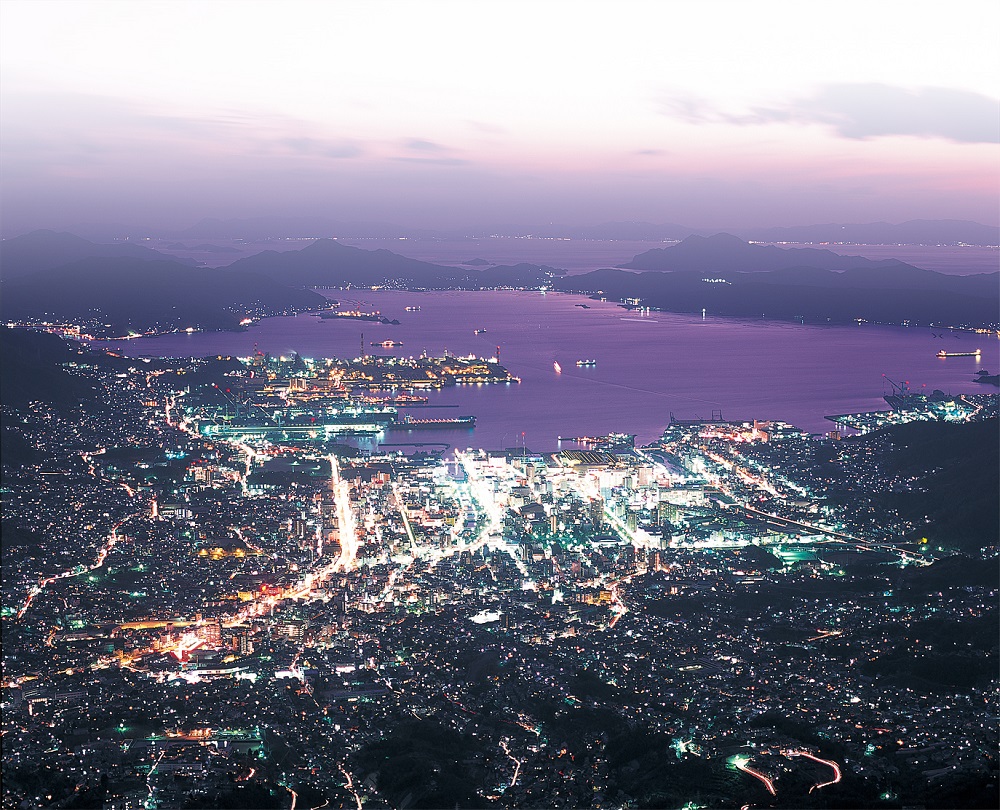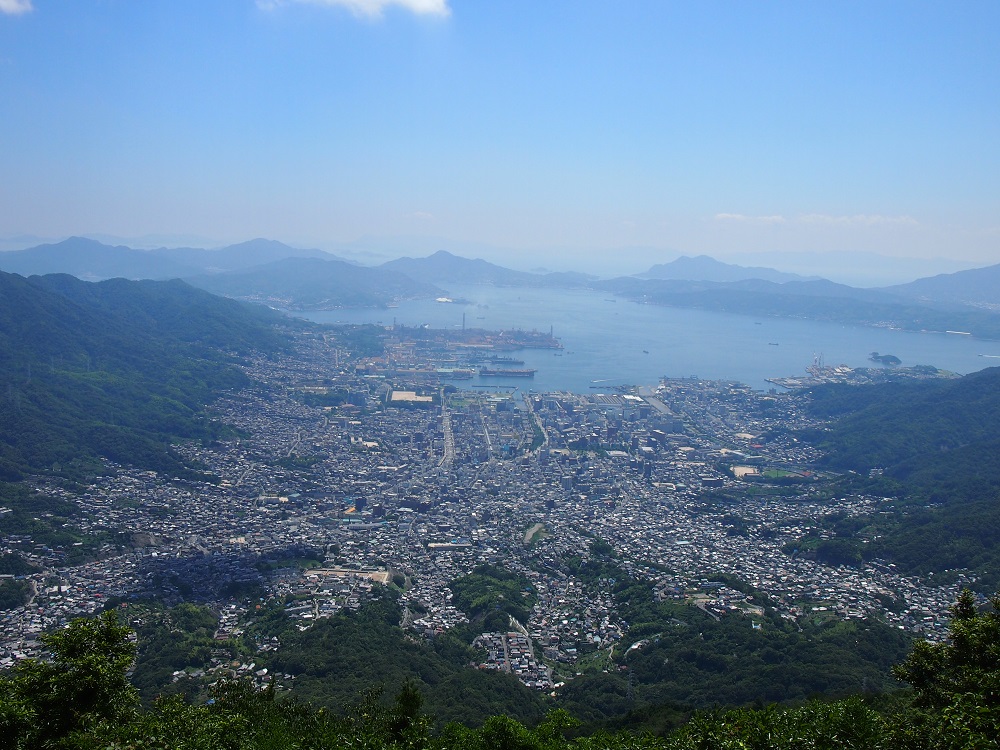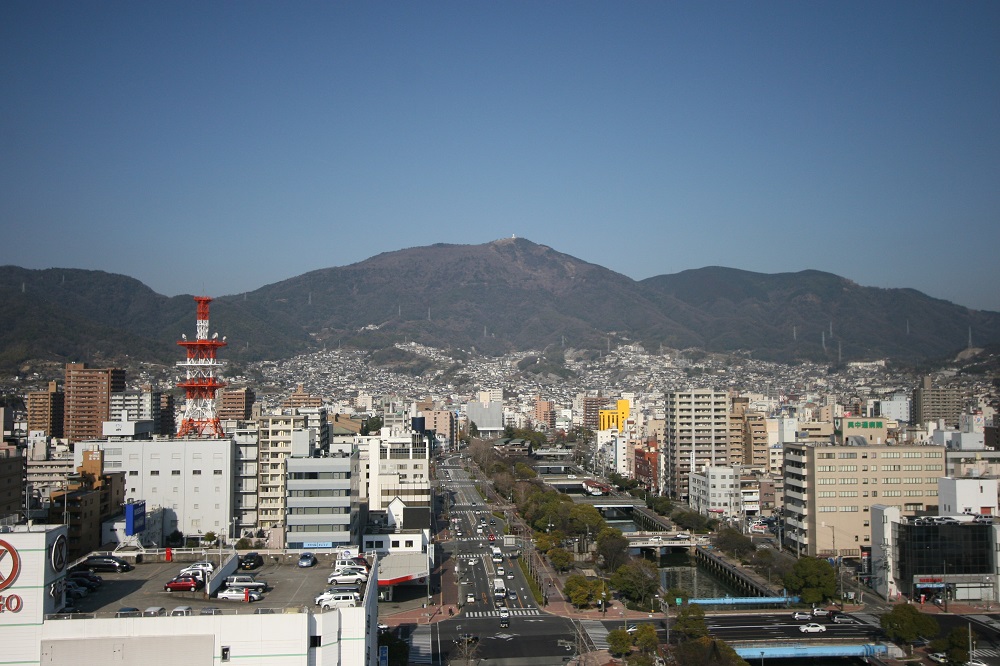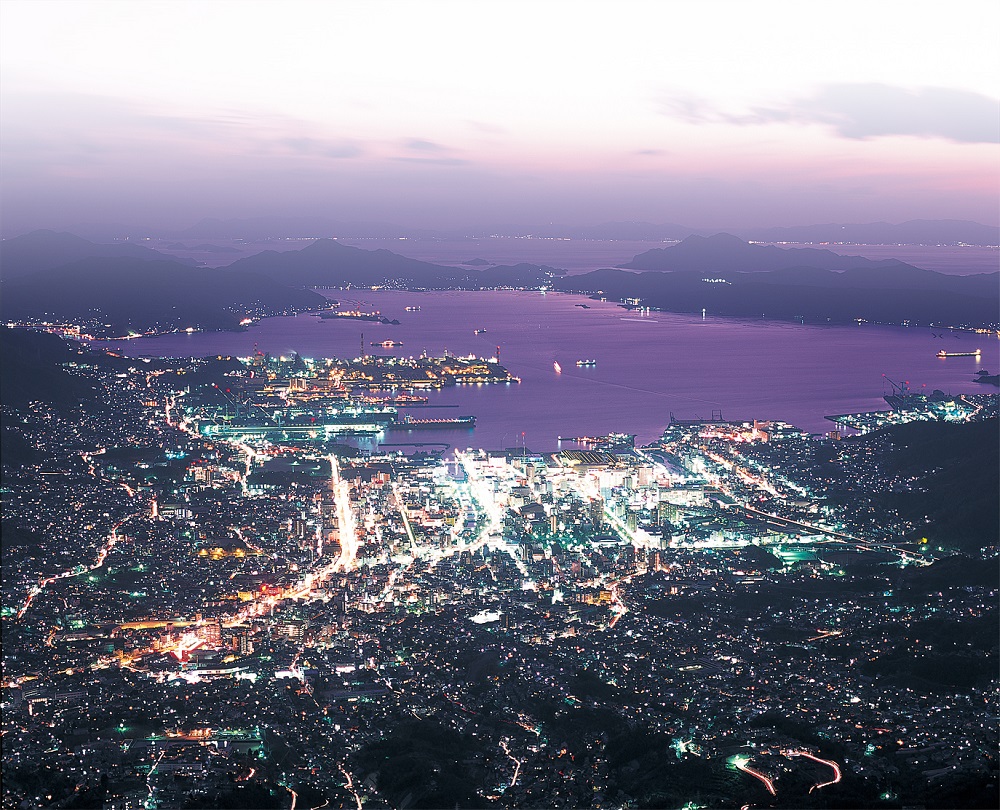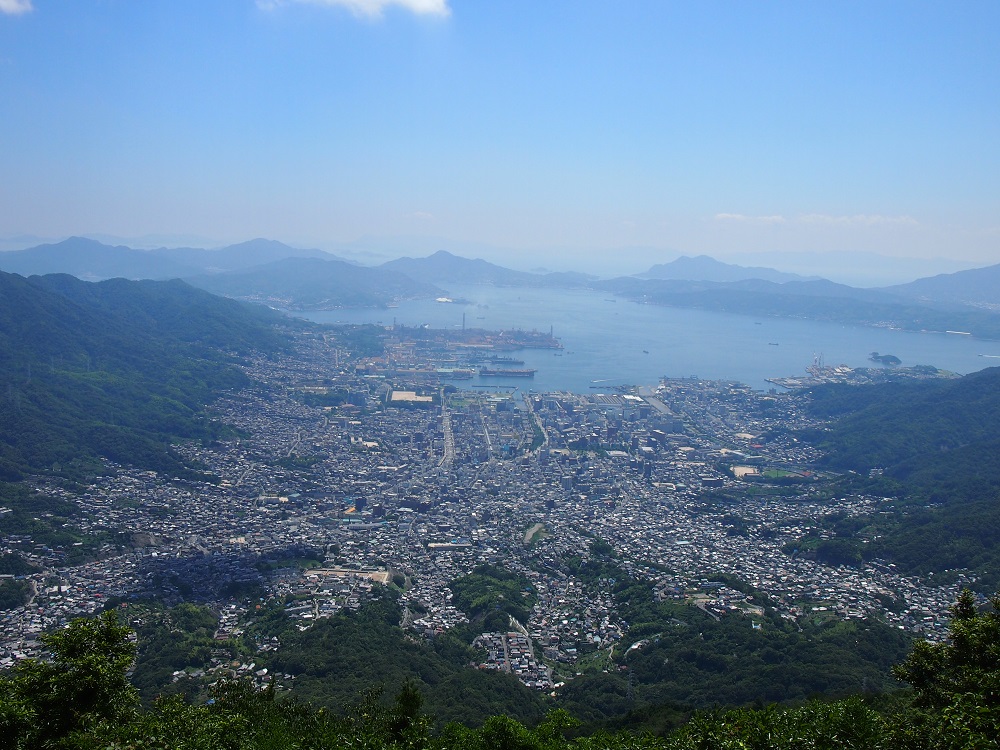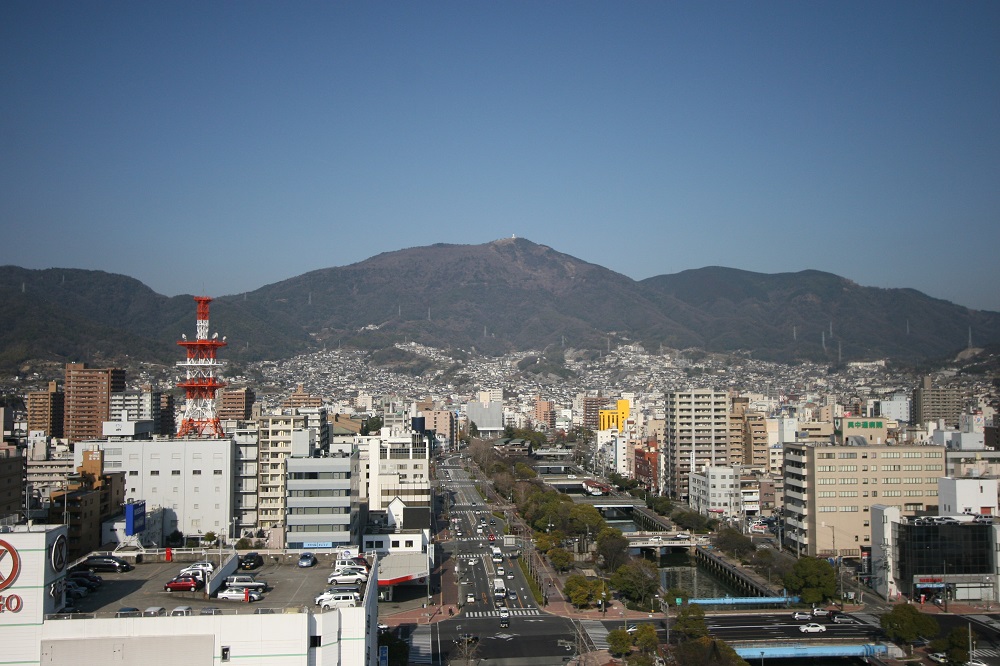 For those who are interested in this topic