Sightseeing Train "Setouchi Marine View"
Kure
Saka
Hands-on Experience
"Setouchi Marine View" is a train running along the Seto Inland Sea on the JR Kure Line. The cars have round windows, comfortable sofas among the reserved seats, and a compass and map inside, making you feel as if you were inside the cabin of a ship. The interior of the train has a resort-like feel. 
Why don't you come along on this Sightseeing Train, "Setouchi Marine View," and enjoy the beautiful views of the many islands in the Seto Inland Sea?
*Services run Saturdays, Sundays and holidays
Please see the official site for details about the service. Daily services depend on the dates.
URL:http://www.jr-odekake.net/navi/kankou/area_hiroshima/setouchi_marine_view/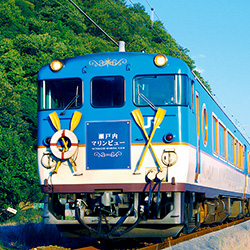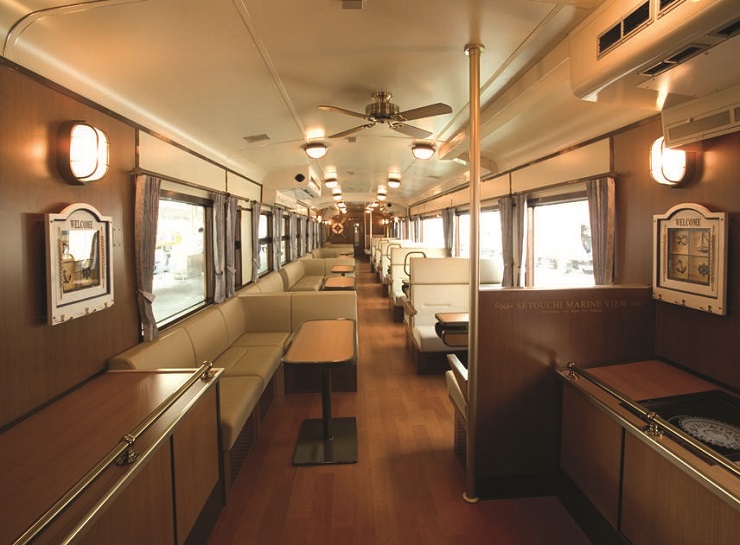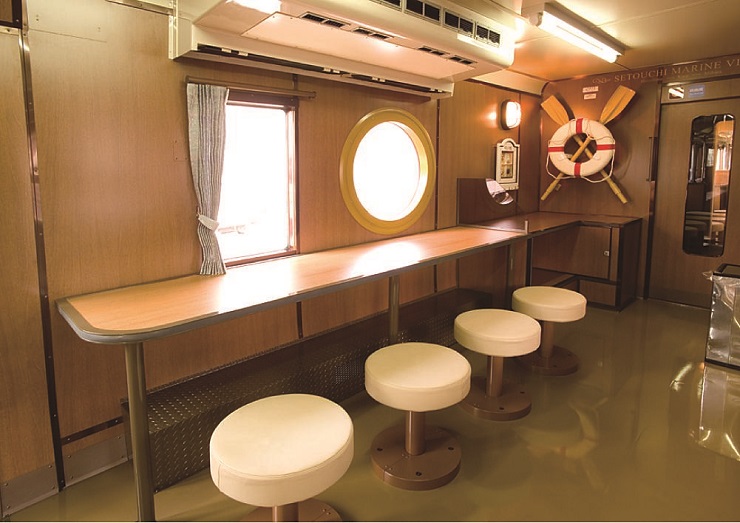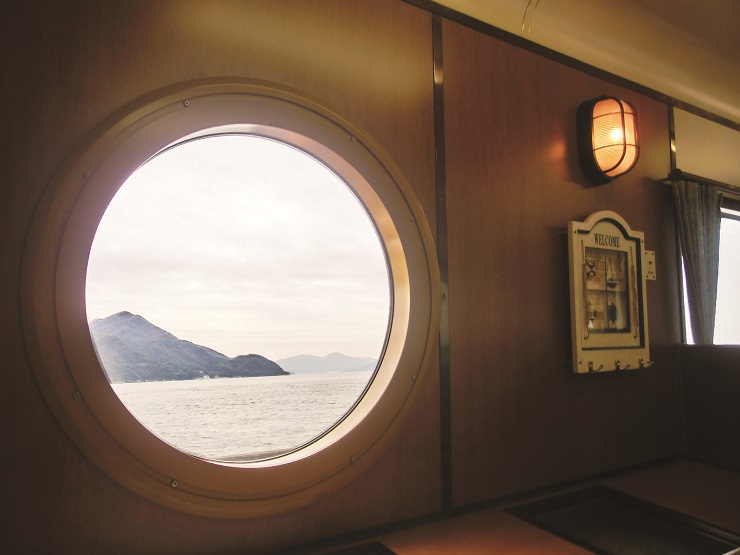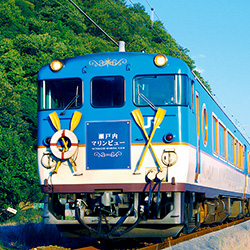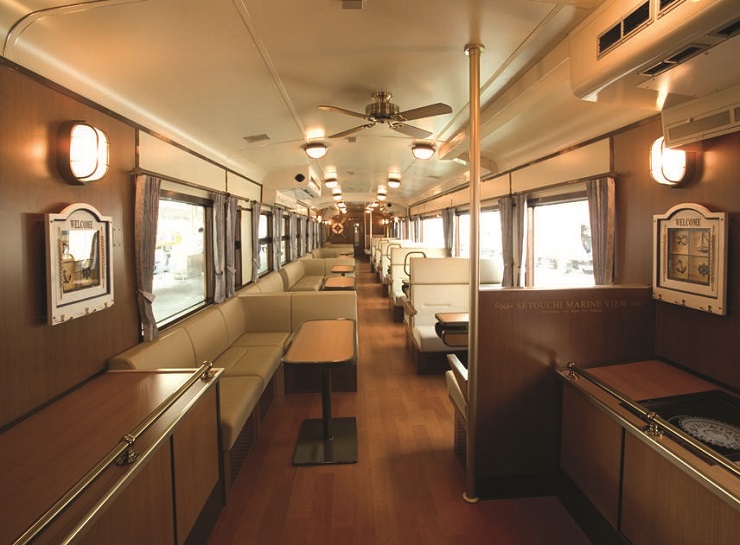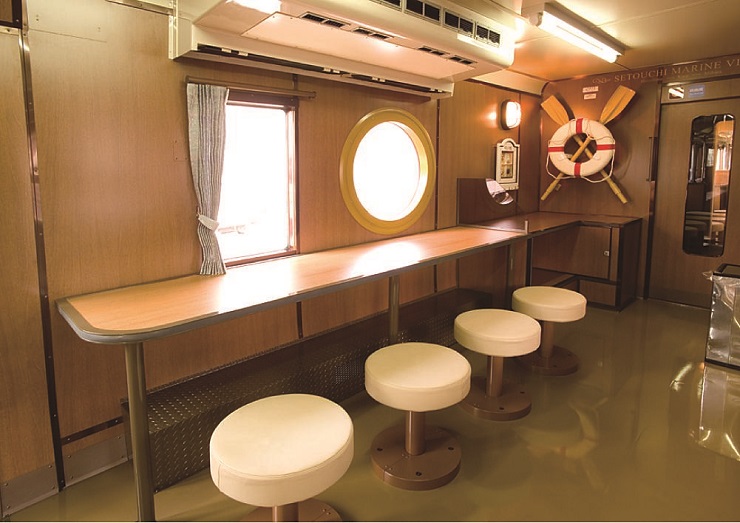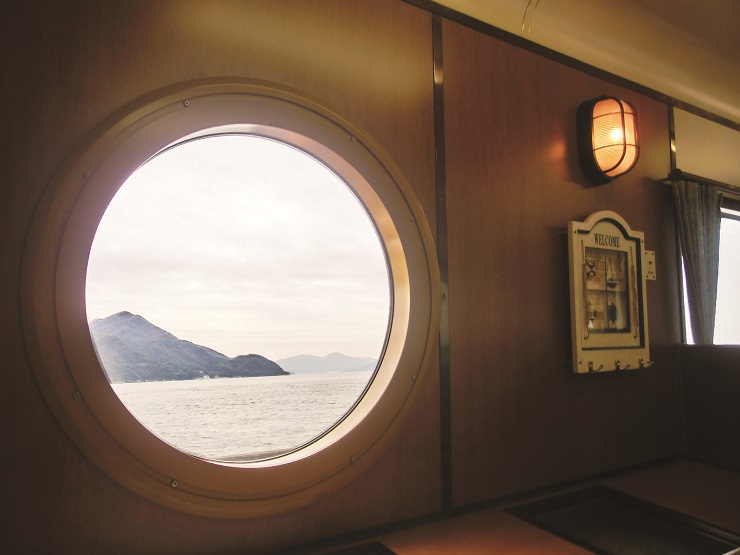 For those who are interested in this topic