Cherry Blossom Viewing – Mount Noro – Sazanami Skyline Cherry Blossoms
The Sazanami Skyline Road stretches from Kure's Kawajiri Town at the foot of Mount Noro to the mountain's 839-meter-high summit. The observation deck at the summit has an unparalleled view of the Tobishima Kaido and it is a popular destination for hikers and people enjoying a day out in the car. In spring, an assortment of cherry blossom varieties all come into bloom, creating a long tunnel of flowering cherry trees on the mountain. This awe-inspiring sight has long been a favorite spot for camera enthusiasts.
After cherry blossom season, the mountain turns into a lush green during summer and then golden hues burst through the canopy in autumn. Whatever the season, you'll be treated to a spectacle. You can go for lunch or stay overnight at the Noro Kogen Lodge facility near the summit.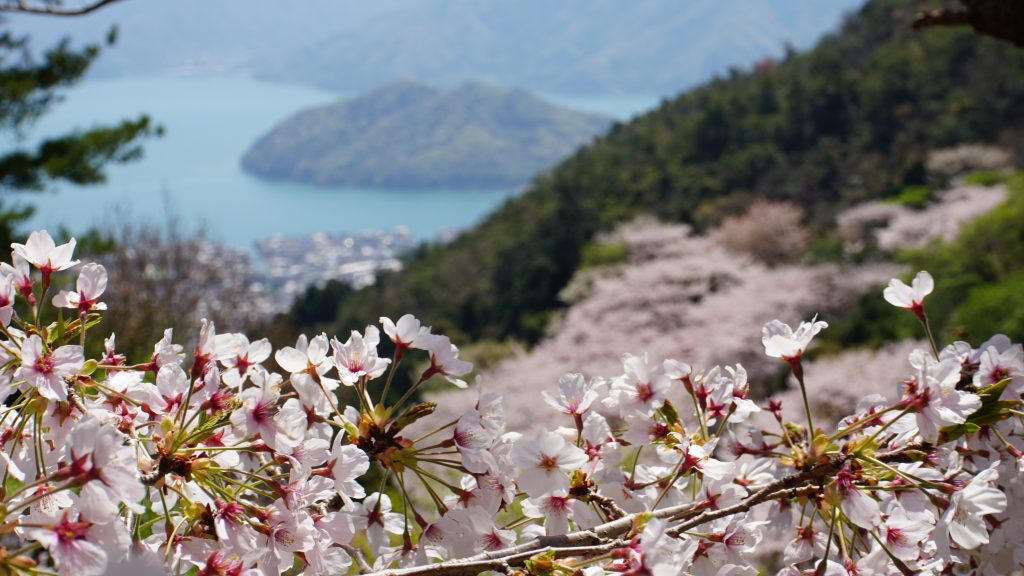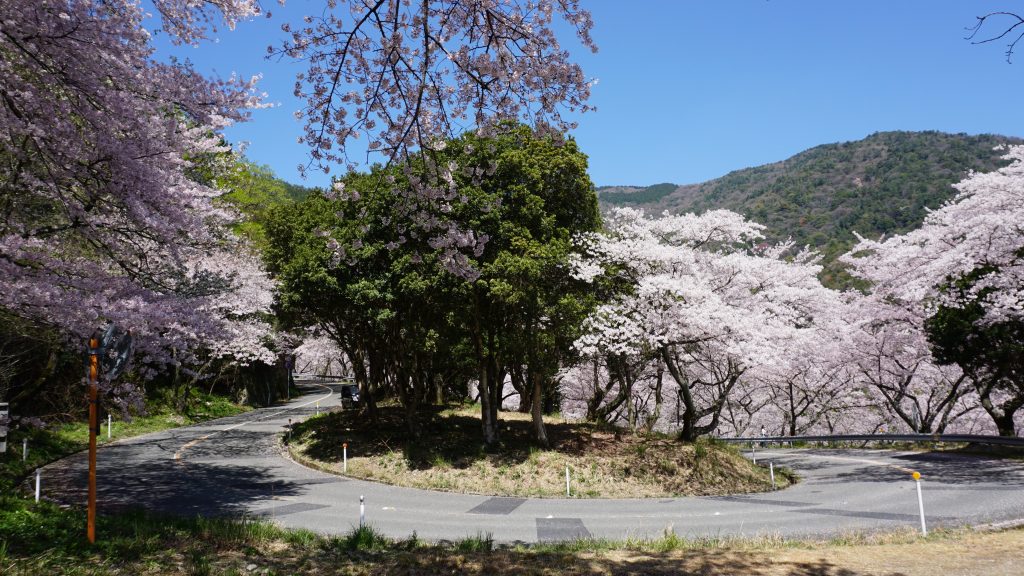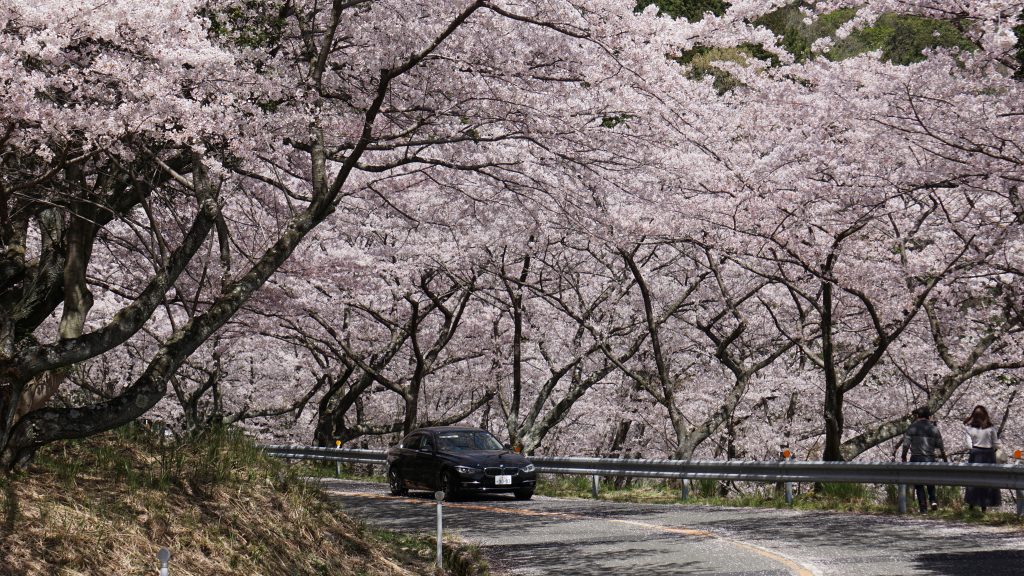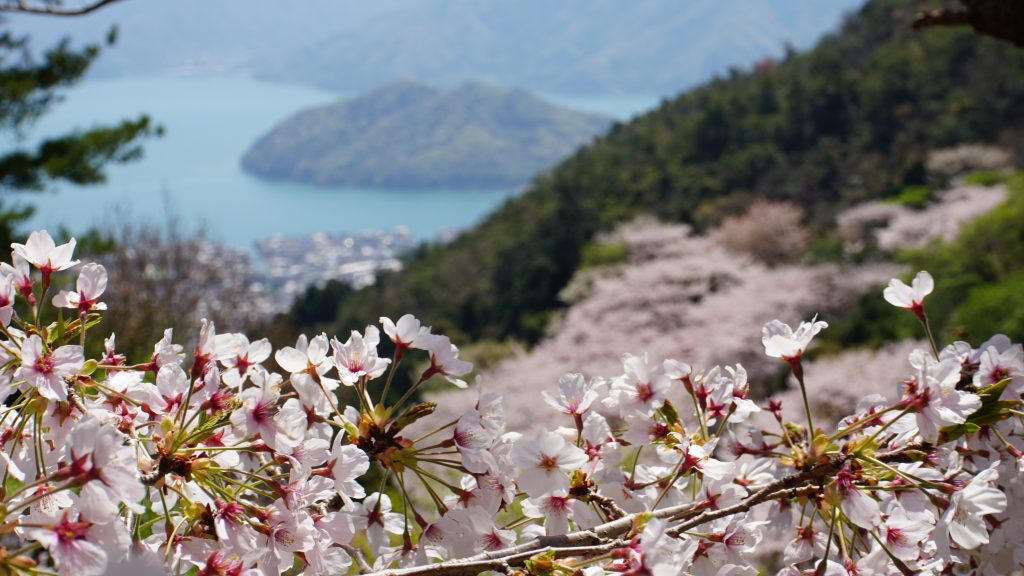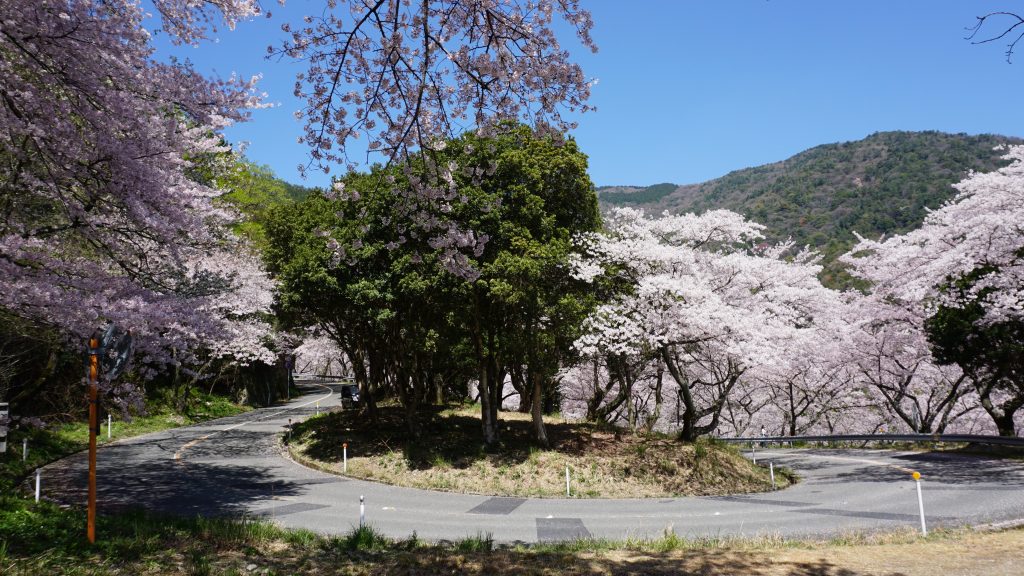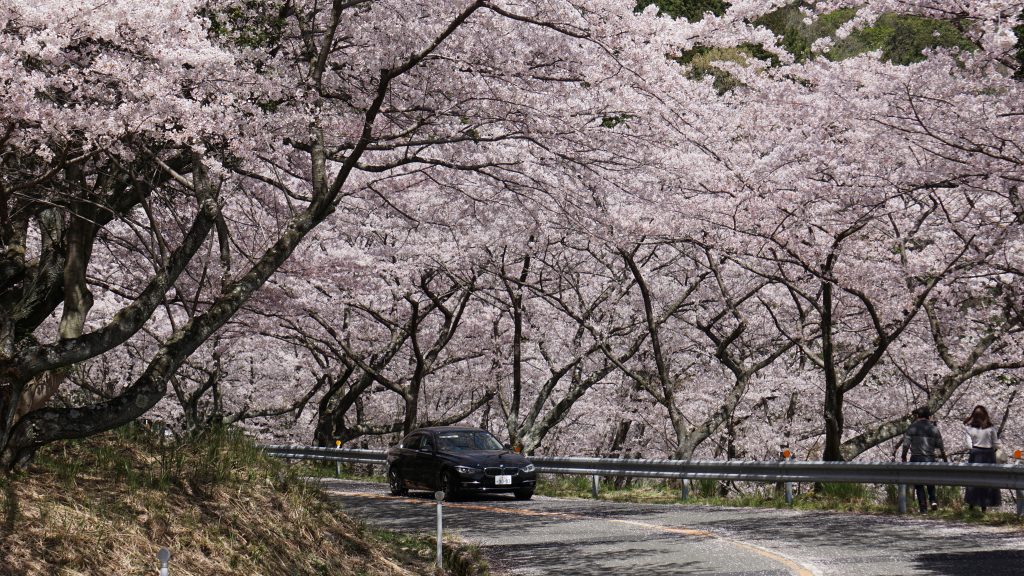 For those who are interested in this topic