Geishusaka Udon Noodles
Murasaki barley (purple barley) is one of Saka Town's regional specialties. As the name suggests, the ears of barley are a deep purple. Geishusaka udon noodles are made entirely from this purple barley. Each pack of geishusaka udon noodles contains two servings and costs 400 yen. The udon is delicious served in a broth as kakemen or with a dipping sauce in the tsukemen style.
Be sure to try the geishusaka udon noodles when you are in the area – a different take on the usual udon noodles you see in Japan.
You can find geishusaka udon noodles on sale at the Saka Town Social Welfare Council, stores inside Saka Town, Hiroshima Yume Plaza and the Fuji Grand Aki.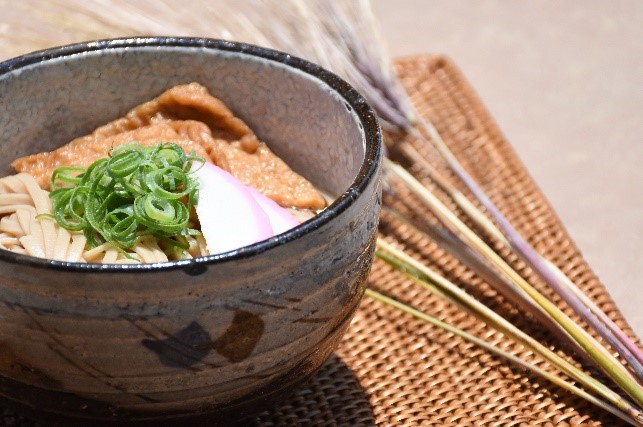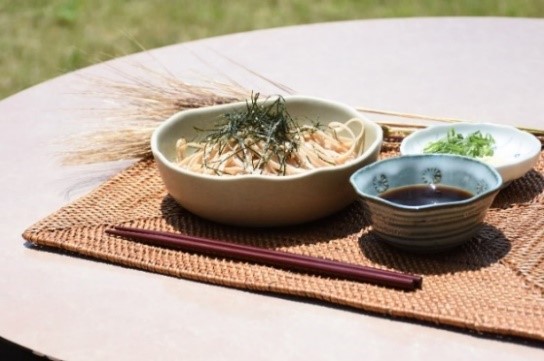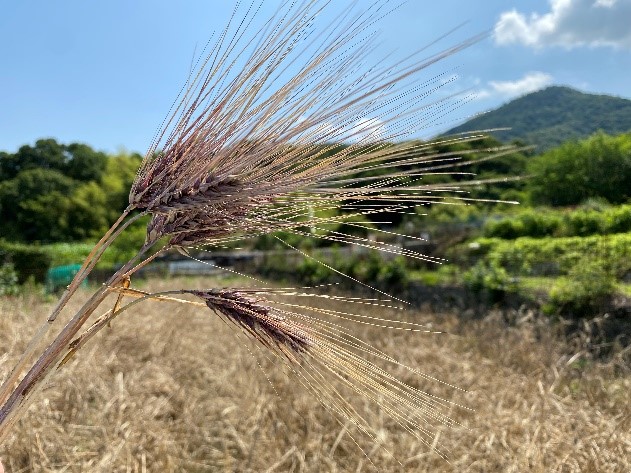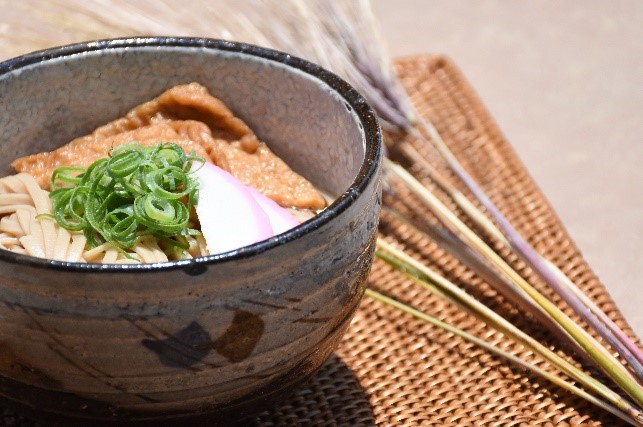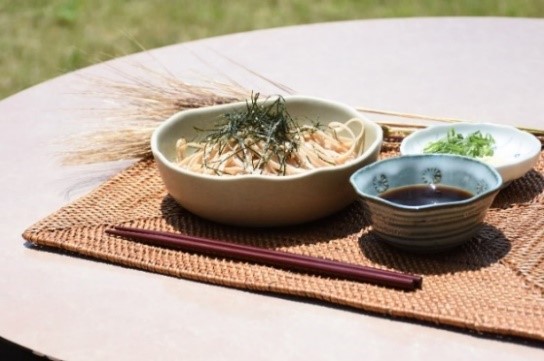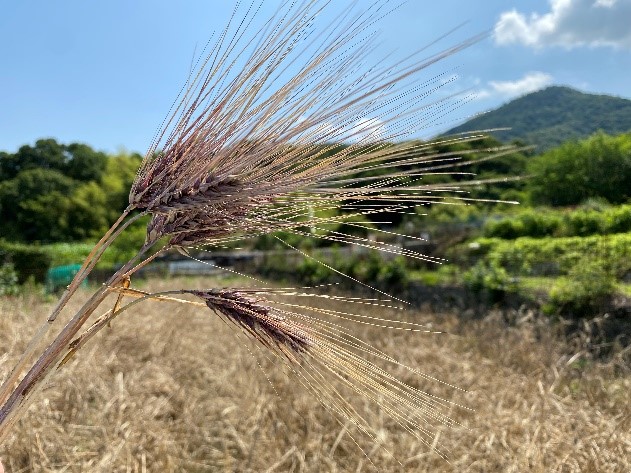 For those who are interested in this topic