Local Okonomiyaki Manhole Cover "Fuwafuwa Natto Yaki"
Otafuku Sauce Co., Ltd. donated an okonomiyaki design manhole cover to Kumano Town to commemorate the 100th anniversary of the company's founding. The manhole cover has a colorful and cute design featuring Kumano Town's local okonomiyaki "Fuwafuwa Natto Yaki" and Kumano Town's tourism ambassador "Fuderin." The manhole cover is a must-see for manhole cover lovers, as even the smallest details, such as green onions, mayonnaise, etc., are well represented.
When you visit Kumano Town, please try the Fuwafuwa Natto Yaki and look for the okonomiyaki manhole cover.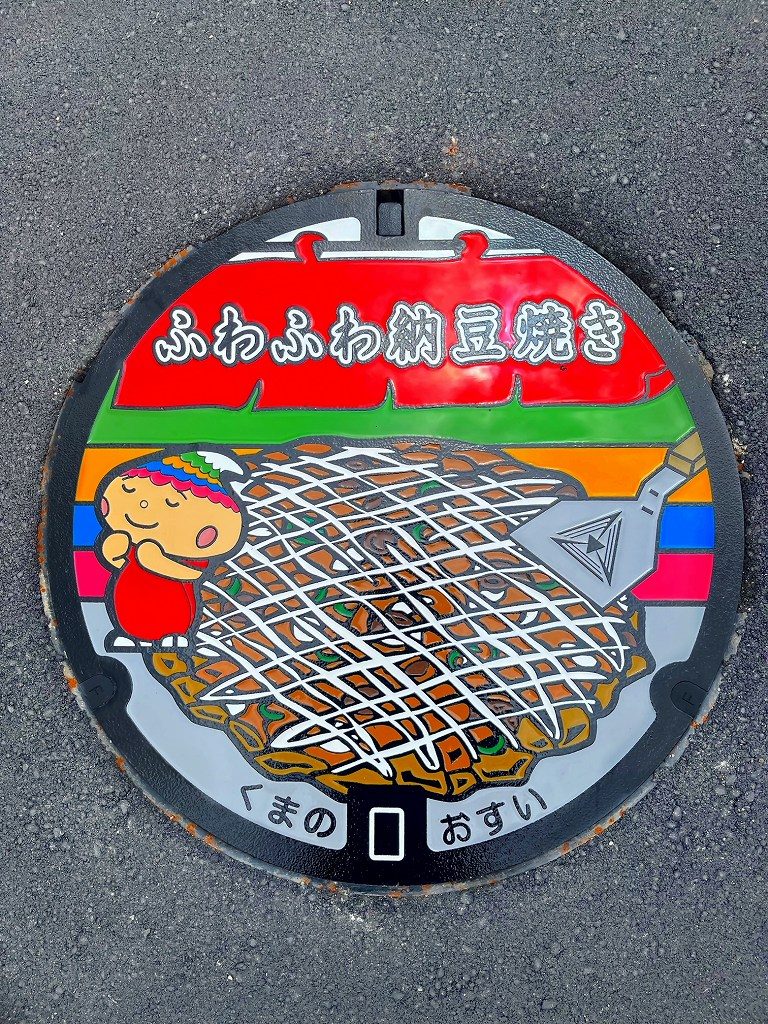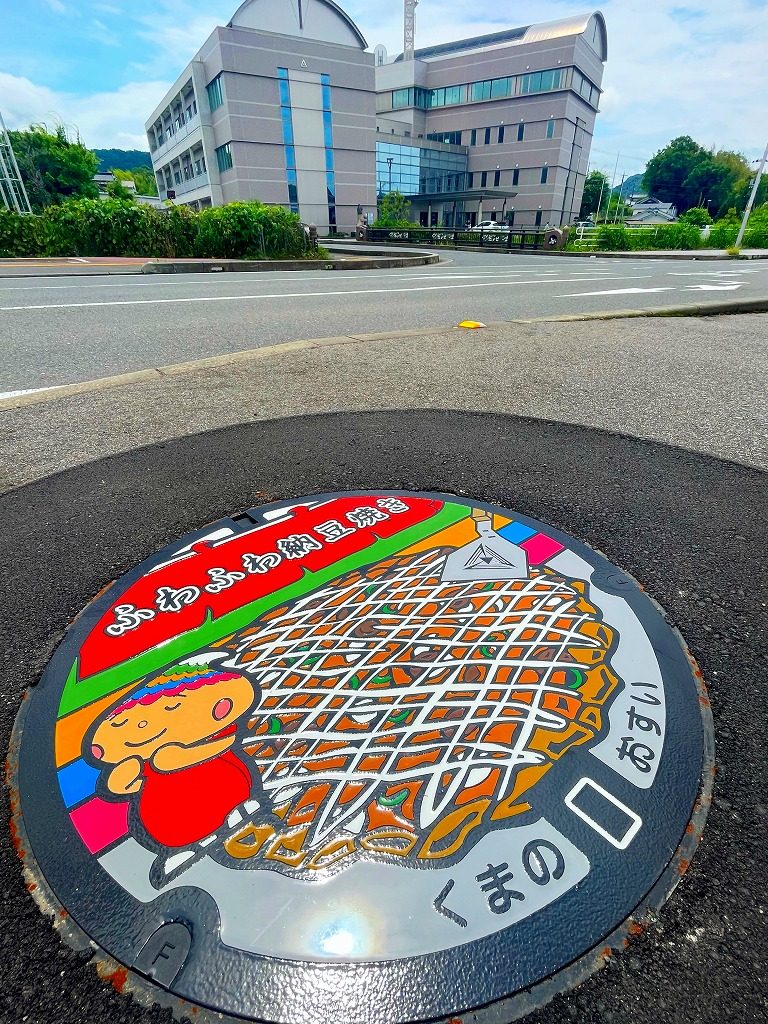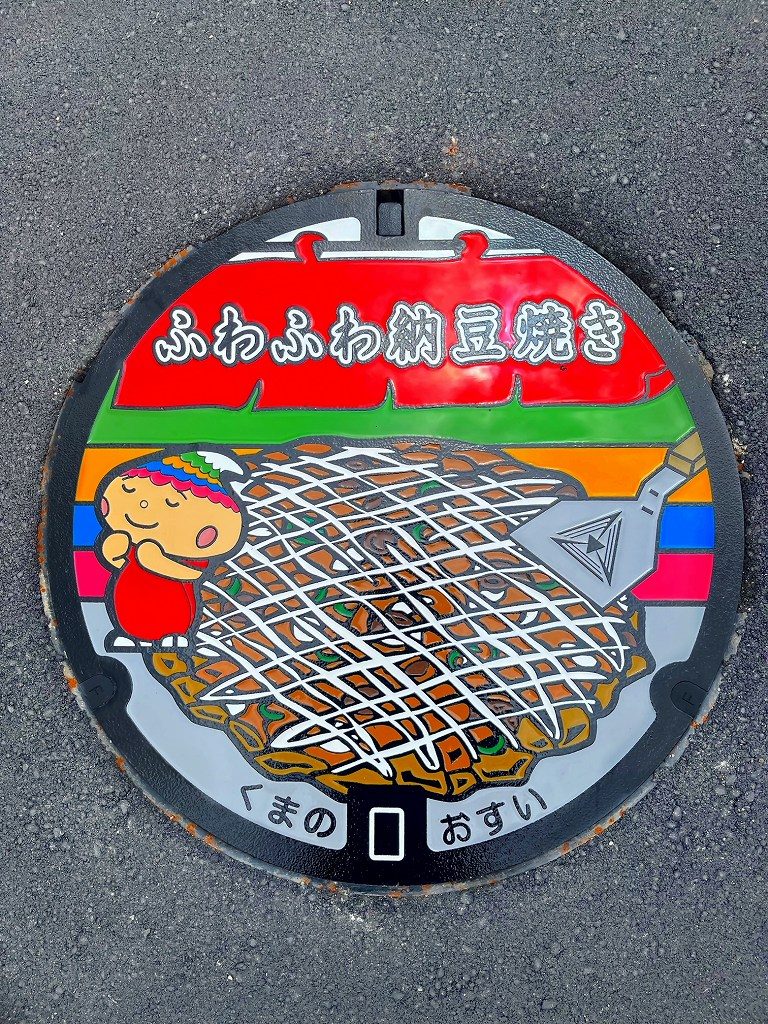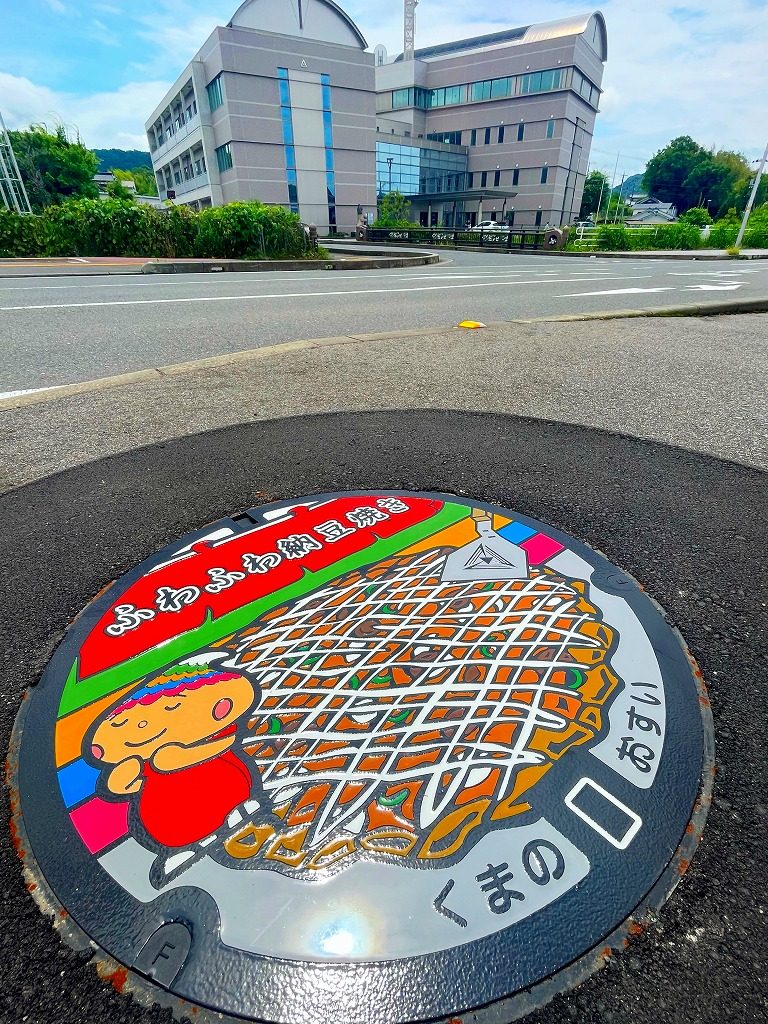 For those who are interested in this topic