Ondo no Seto
Kure
Hands-on Experience
Spot of Interest
Ondo no Seto is a 90-meter wide channel flowing between Kegoya cho (on the mainland) and Ondo cho (Kurahashi island). 
The channel, "Ondo no Seto," was excavated in 1162 by Kiyomori Taira (AD 1118-1181), a feudal lord at the end of the Heian era. It is said to have taken 10 months to build, and was constructed as a new voyage route to facilitate trade between Japan and the Song Dynasty. The "Legend of Himaneki (Calling back the sun)" has it that Kiyomori Taira had this waterway excavated in one day. One day, as construction was nearly complete, he waved his fan as the sun was about to set, "forcing it to rise once again long enough for excavation to be completed." The sun came back, and the channel could be made in time. 
"Ondo no Seto" waterway has two red bridges, Ondo Ohashi (1961), and the Second Ondo Ohashi (2013). Because there was not enough land on the Ondo cho (island) side of the channel, the Ondo Ohashi bridges were instrumental in introducing spiral viaducts for the first time in Japan. The two bridges are red in order to match the vermilion color of Itsukushima shrine also built by Kiyomori Taira. 
At present, about 700 ships, large and small, come and go every day. You can enjoy a spectacular view of the two bridges over the narrow channel, where ships are passing through. 
"Ondo Watashibune" is the shortest shipping route in Japan traversing the 90-meter wide channel. Local people use the route for daily life purposes, and tourists can enjoy it as an attraction. 
After crossing "Ondo no Seto", you will find the "Ondo Public Center" on the side of Ondo cho, which was designed by Kengo Kuma. He is a well-known architect and designer of the New National Stadium that will be used as the main stadium in the 2020 Tokyo Olympic and Paralympic Games. The center is popular among people, who study architecture. 
In the Ondo no Seto Park on the Kegoya cho side of the channel, visitors are also attracted to the roughly 2,300 cherry trees that bloom from the end of March to the beginning of April, and the 8,300 red and white azaleas blooming from the end of April to the beginning of May.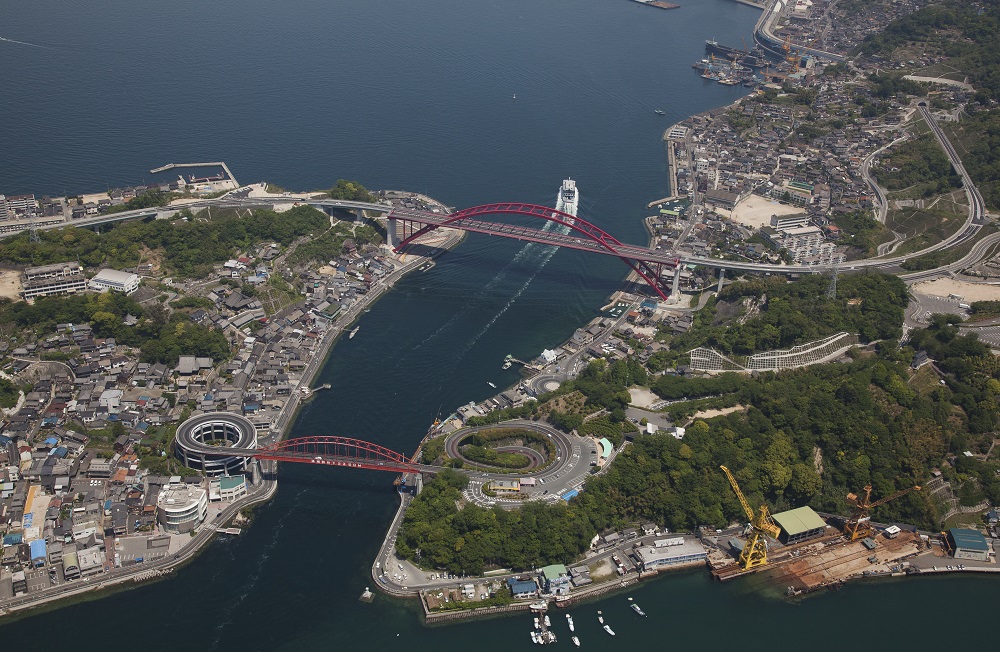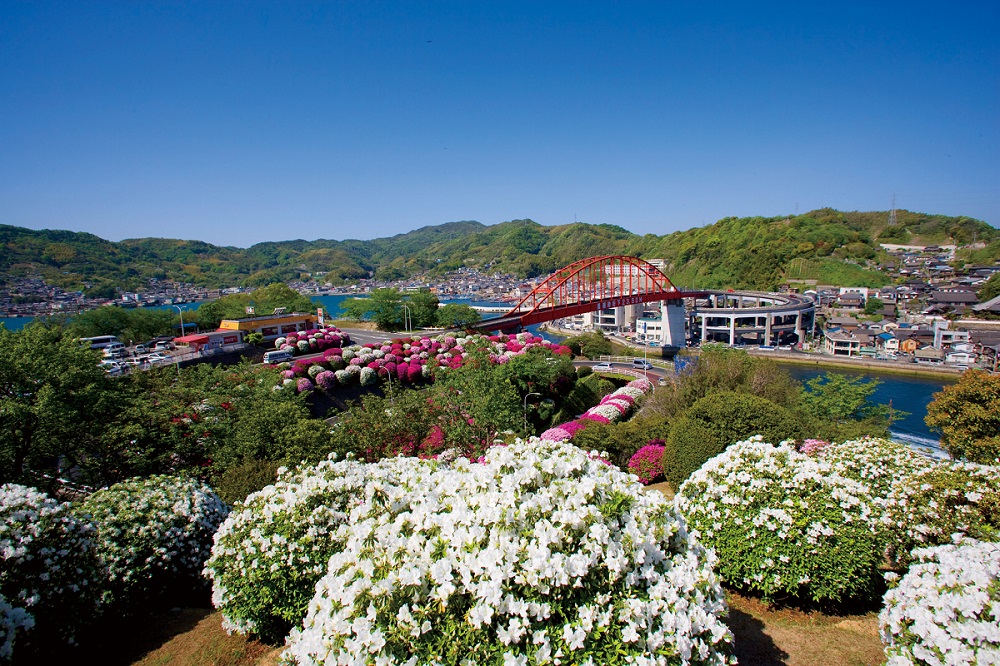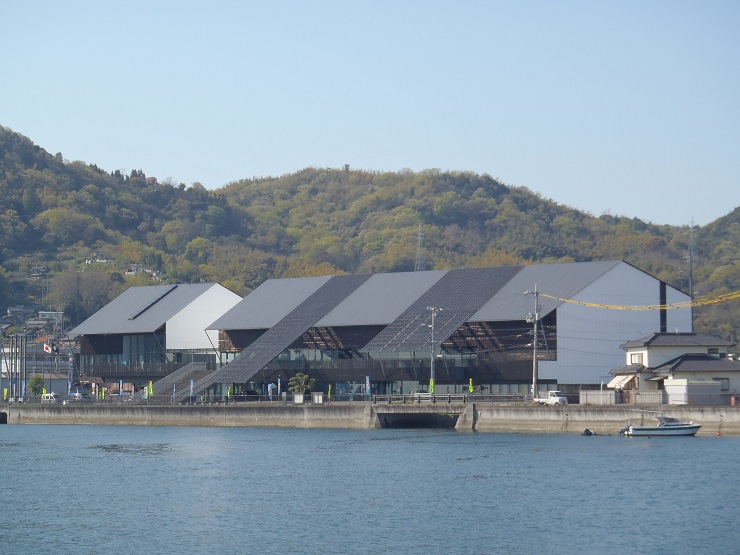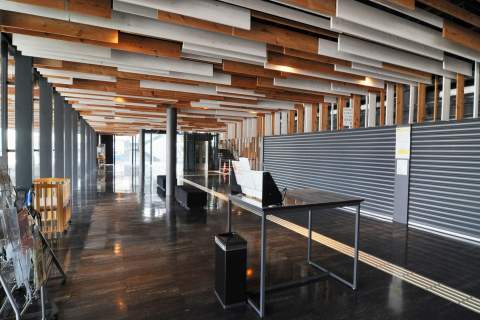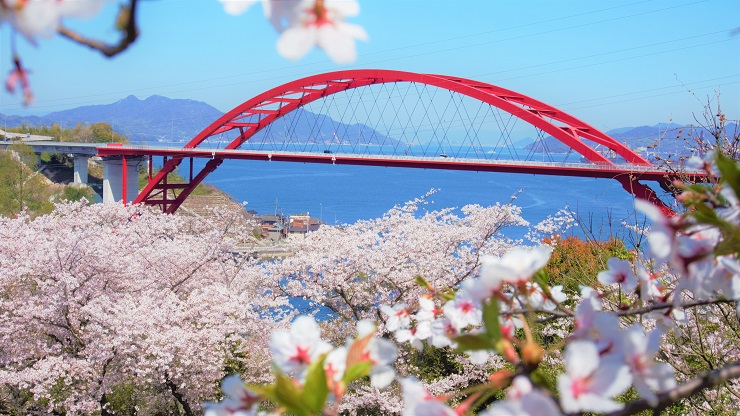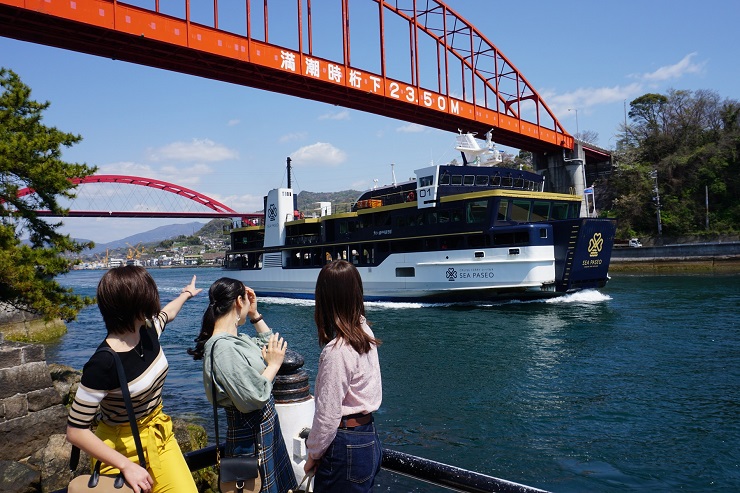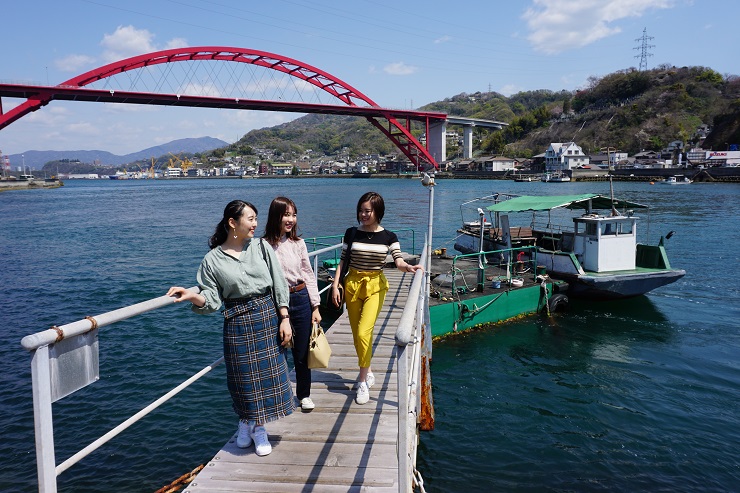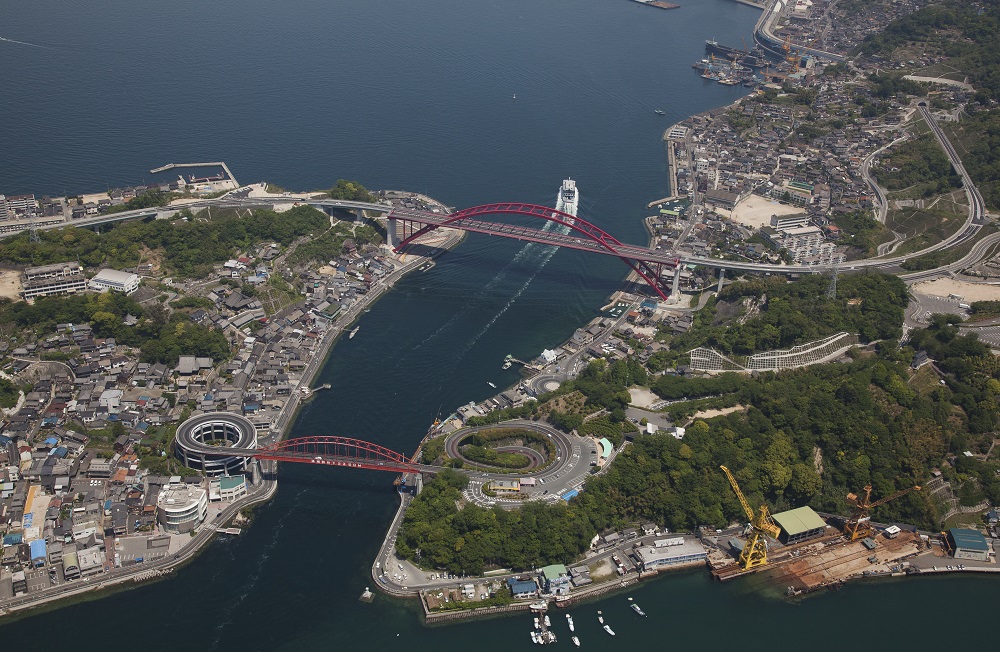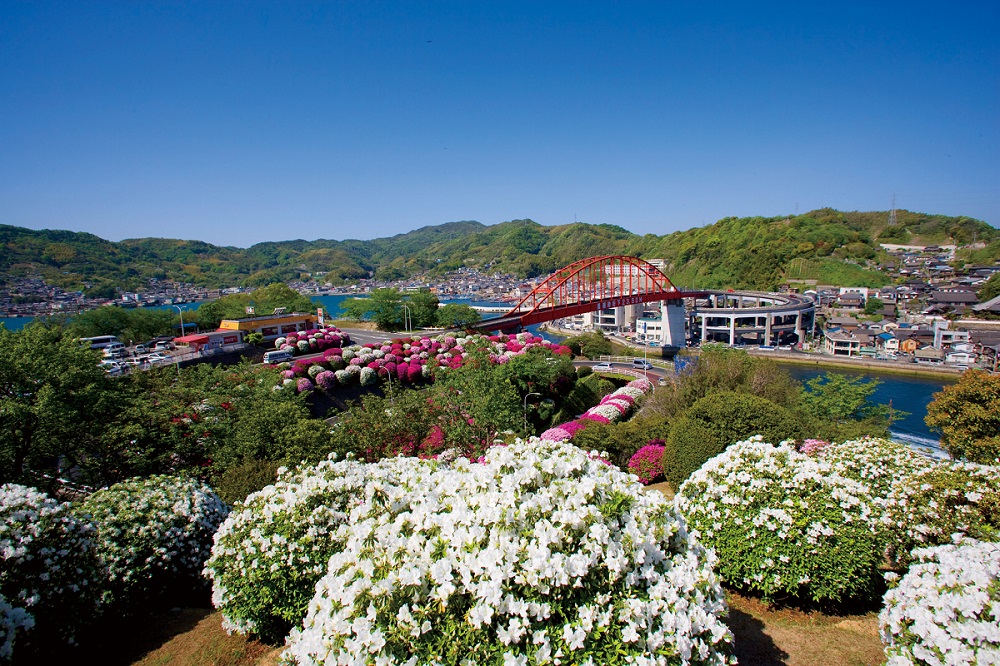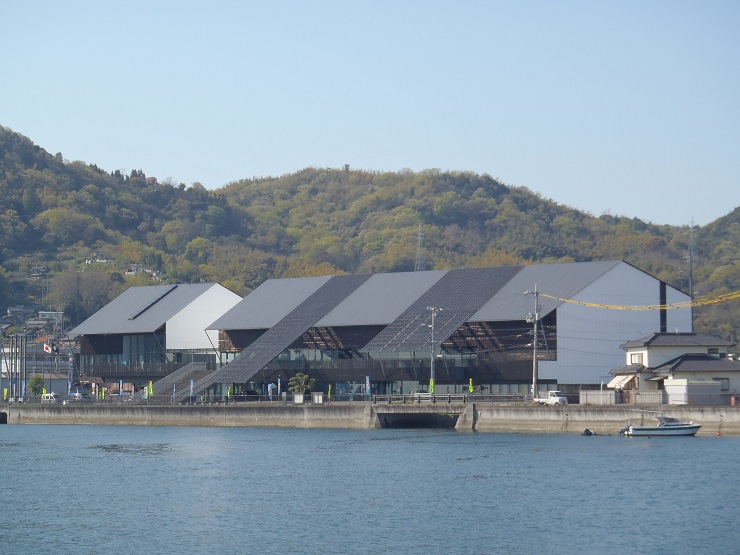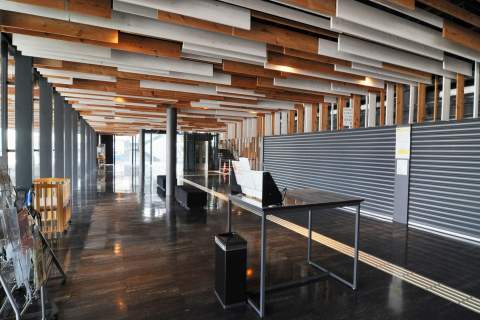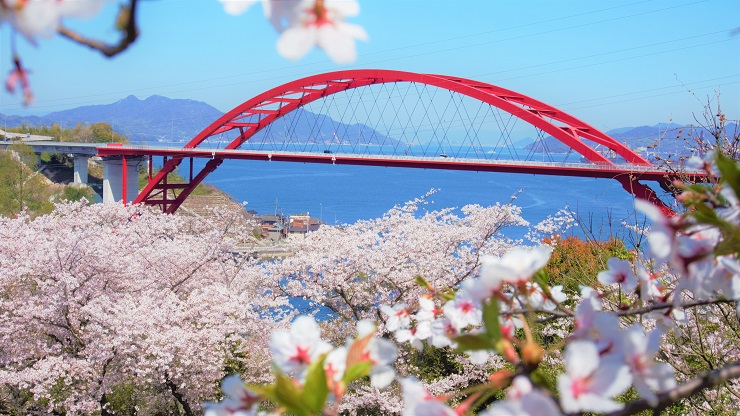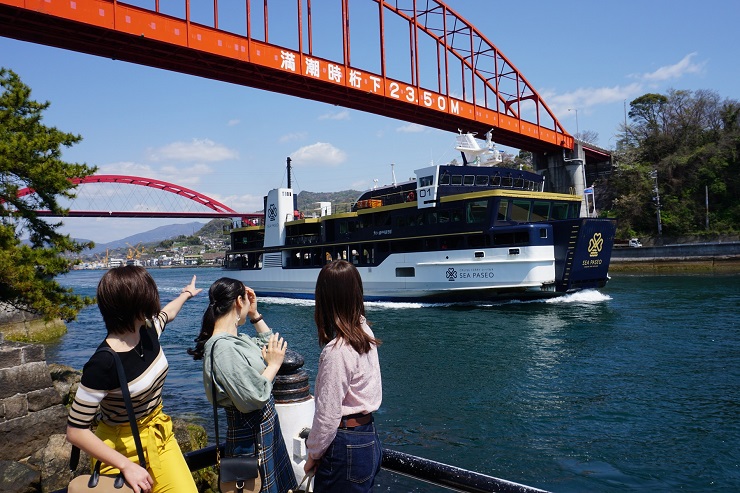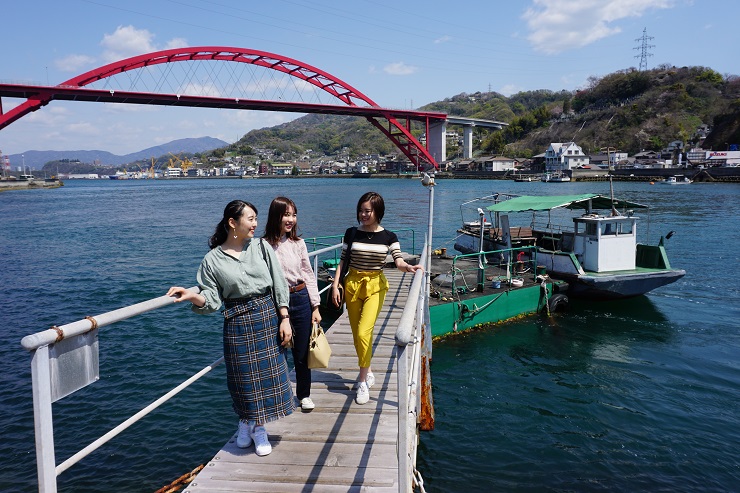 For those who are interested in this topic