Sea Kayaking Experience
Sea kayaking in Kenmin no Hama is a popular activity. You can glide sleekly over the clear ocean surface, looking at many beautiful islands in the Seto Inland Sea. 
Kenmin no Hama is such a quiet bay that anyone from kids to adults can have a wonderful, safe experience and also enjoy a completely different view from the one on land. 
Give it a try! Sea kayaking will take you far from the world of the every day life. 
Accommodations are available, such as "Kagayaki no Yakata" and "Cottage Kamagari". You can enjoy other activities, including the hot spring facility "Yasuragi no Yakata" and the astronomical observation museum. Seaweed salt-making with ancient pottery can also be enjoyed as a hands-on experience. 
To participate in the activities, reservations are required.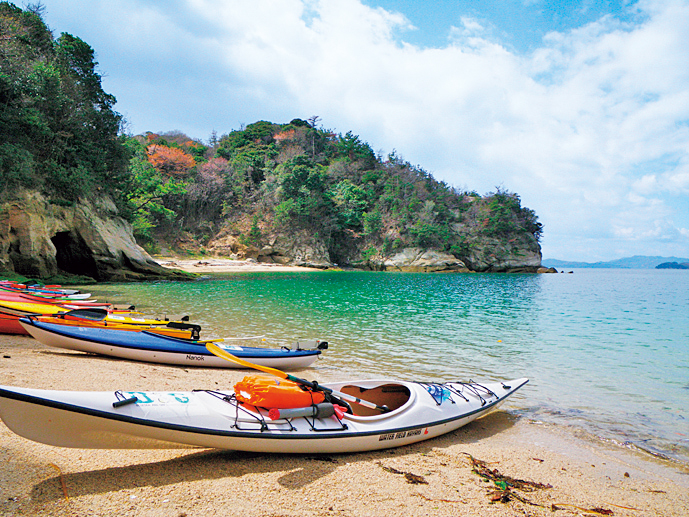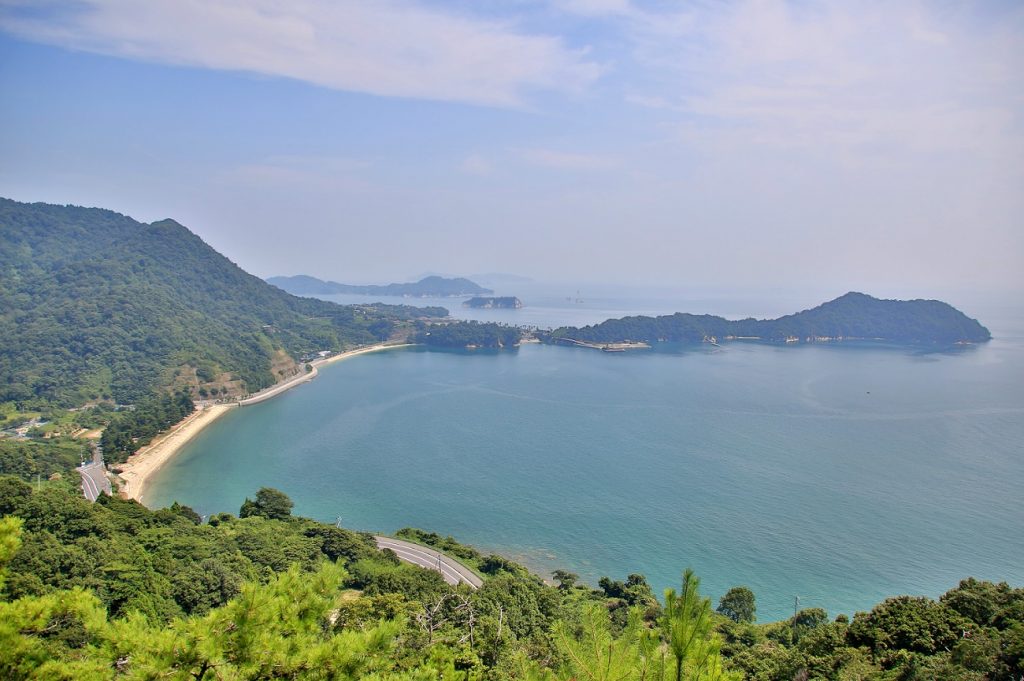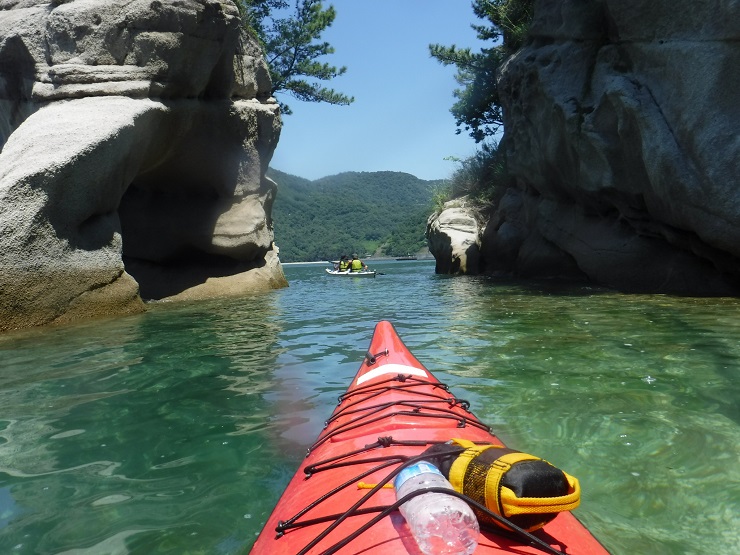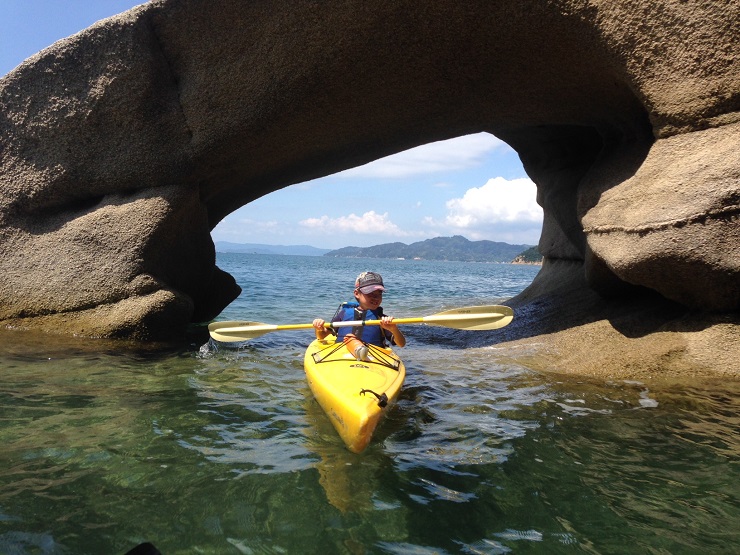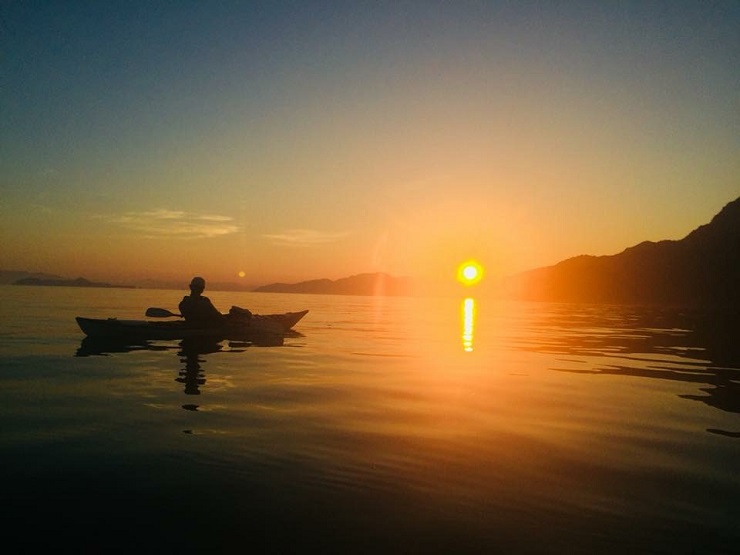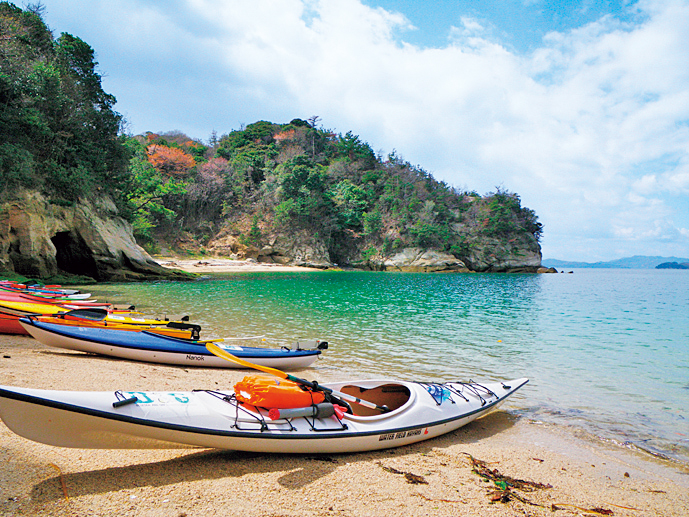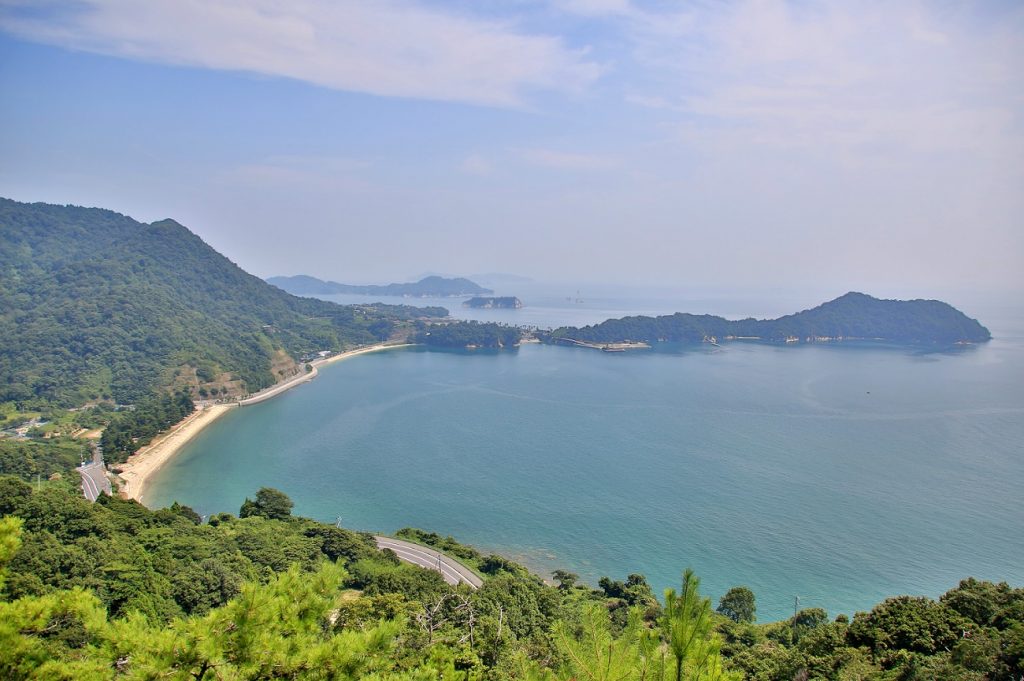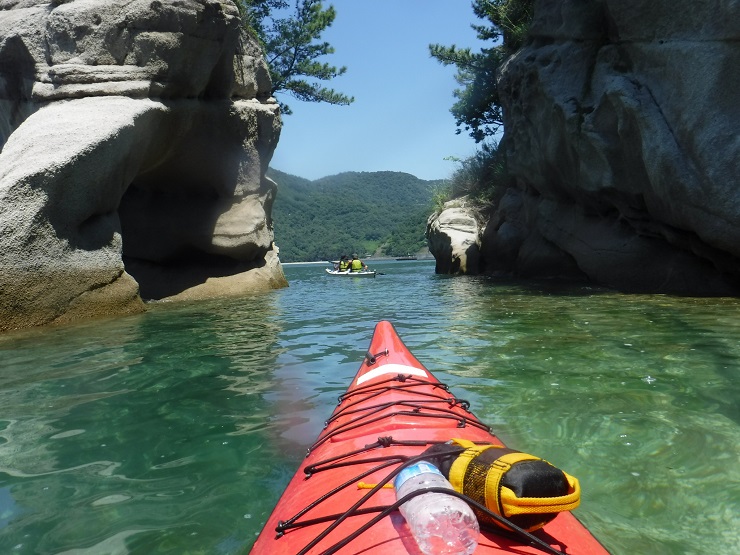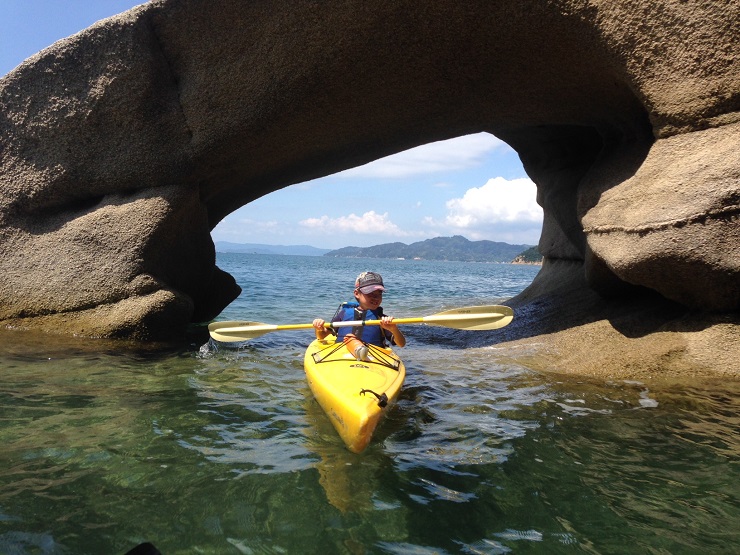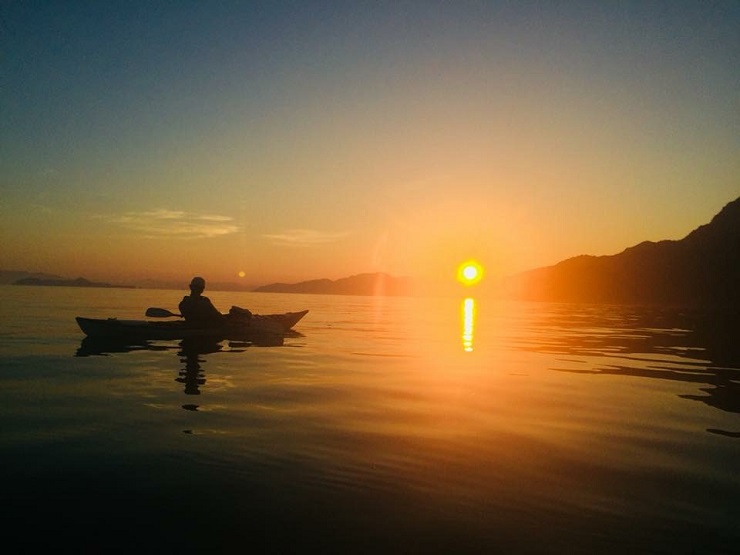 For those who are interested in this topic