Kure Naval Vessel Cruising Tour
Kure city, once known as "the Best Naval Port in the East", is now the main base for the Japan Maritime Self-Defense Force (JMSDF).
At Kure Port you can see regularly scheduled ships, commercial ships and JMSDF naval vessels come and go. You can also see large tankers under construction in the shipbuilding yard. It is extraordinary and overwhelming.
You can enjoy the scenery from the sea on a Kure Naval Vessel Cruising Tour. The Cruising Tour starts at Kure Central Pier Terminal, close to Yamato Museum.
Please register at the reception desk on the first floor of the Kure Central Pier Terminal and board 20 minutes before departure.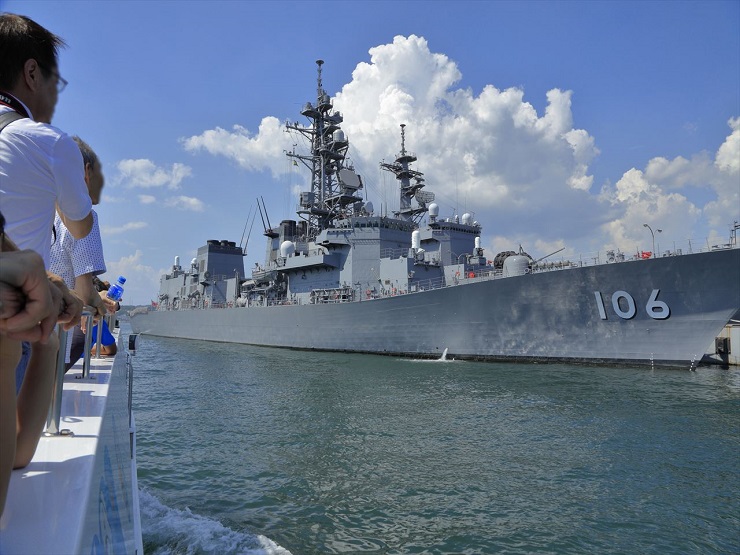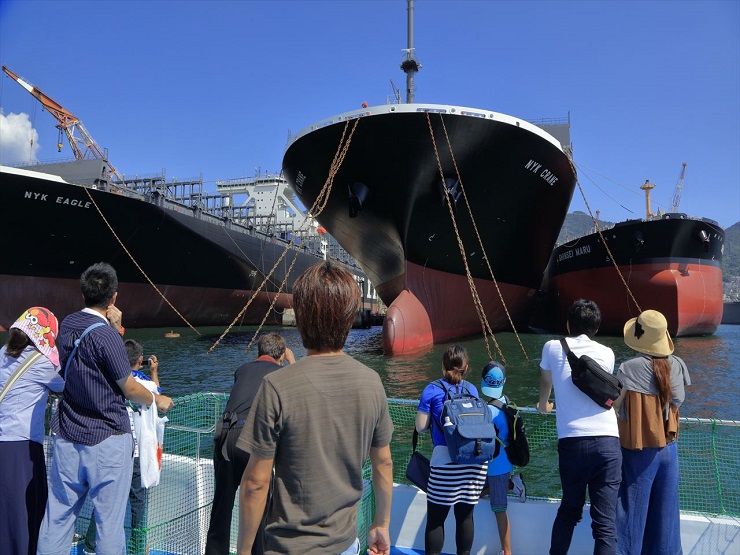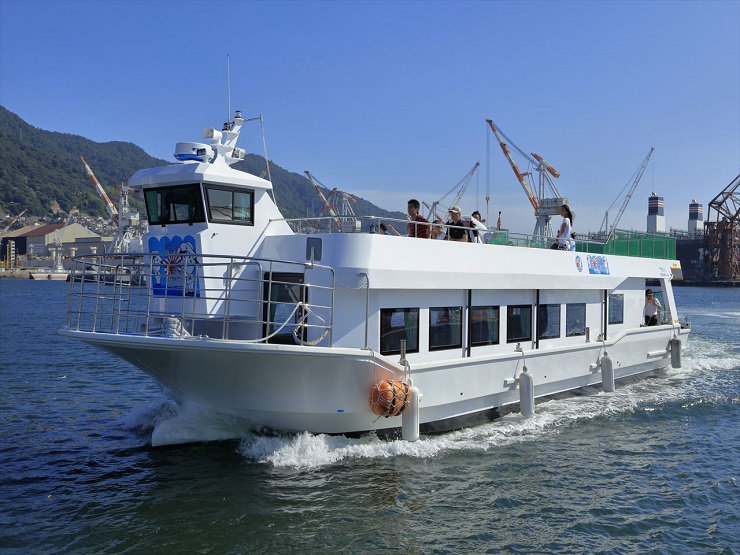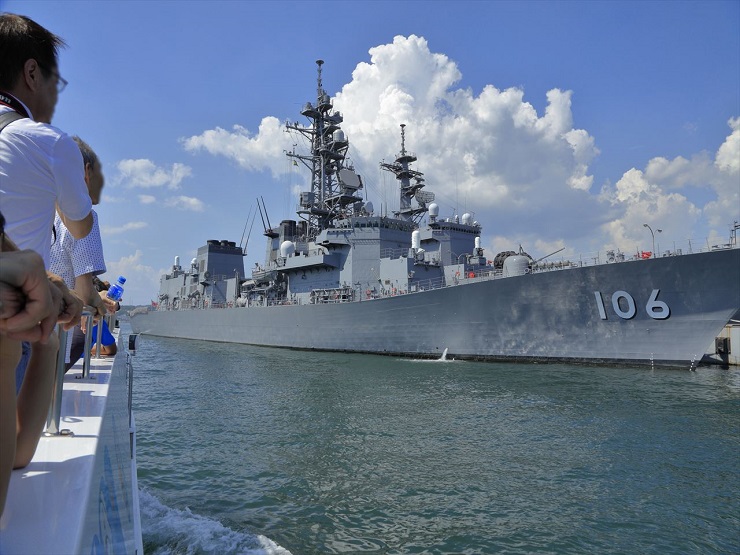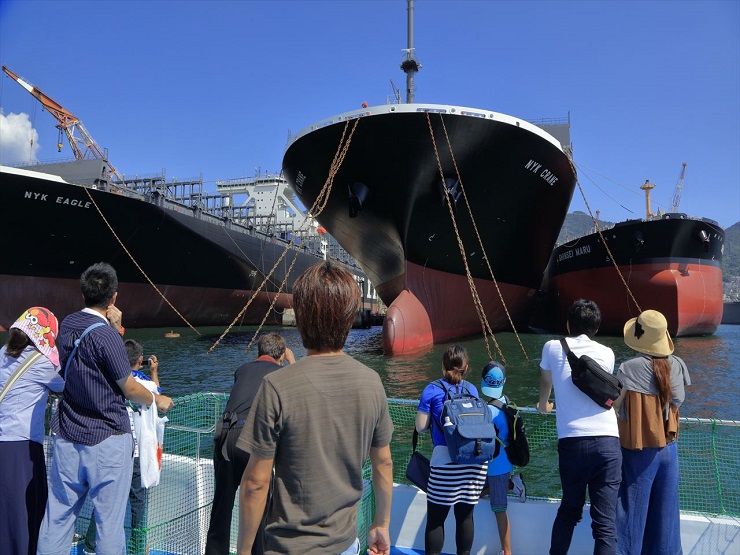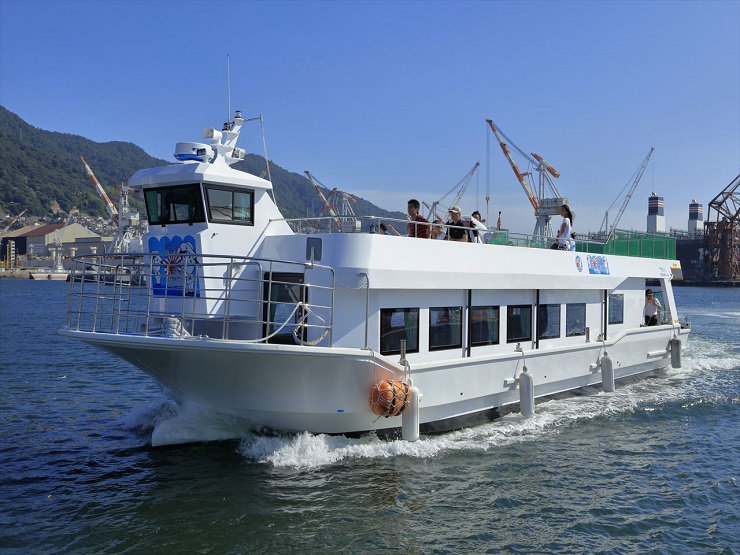 For those who are interested in this topic