Kurahashi Otakara Tomato
Kurahashijima Otakara Tomato is left to ripen on the plant, giving it its full flavor and healthy red appearance. It is celebrated for having a fine skin and for being both juicy and sweeter than a standard tomato. The watering is micro-managed and organic fertilizers are used to ensure the tomato is both safe and delicious, while reducing the need for chemical fertilizers.
Kurahashijima Island is located on the southern tip of Hiroshima Prefecture and the region is blessed with a temperate climate. This allows the tomato harvest to run from winter to spring.
You can find the Kurahashijima Otakara Tomato in supermarkets throughout Kure City. It is also shipped to stores all over the country. This is the perfect souvenir for your visit to the region and something tasty to look out for in Kure's supermarkets.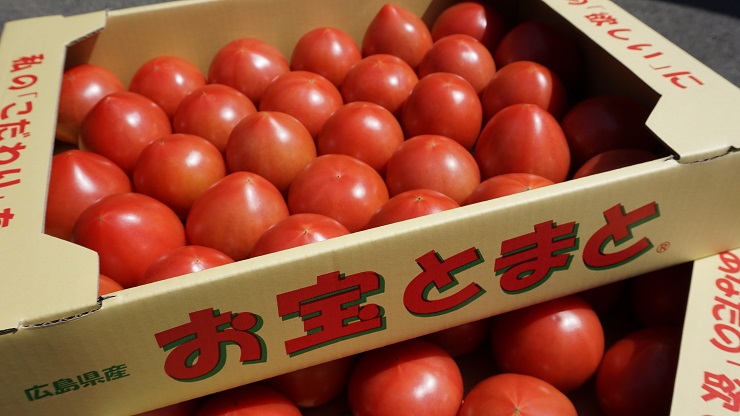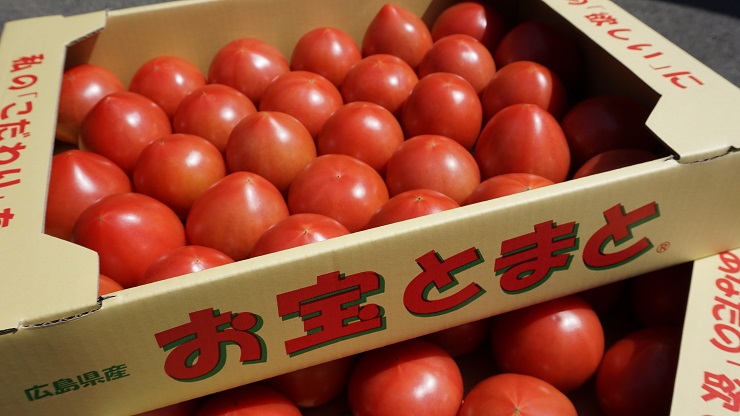 For those who are interested in this topic