Kure Port Observation Deck (Kure Central Pier Terminal, 5th Floor)
This is the place to come for a panoramic view of Kure. Gaze out at the ferries coming and going, colossal ships being constructed in the docks, the Japanese Maritime Self-Defense Force frigates and submarines, downtown Kure and the 737-meter-high Mt. Haigamine. The whole of the harbor turns bright red at dusk, so timing your visit to coincide with the sunset is highly recommended.
The Kure Central Pier Terminal is Kure's gateway to the sea. Many visitors use the ferries to visit Kure from Hiroshima and Matsuyama. The ferries and highspeed boats to Etajima Island on the other side of the water is also a popular route for passengers and commuters, especially in the mornings and evenings. So many aspects of life in Kure are encapsulated in the view you can see from this special observation deck.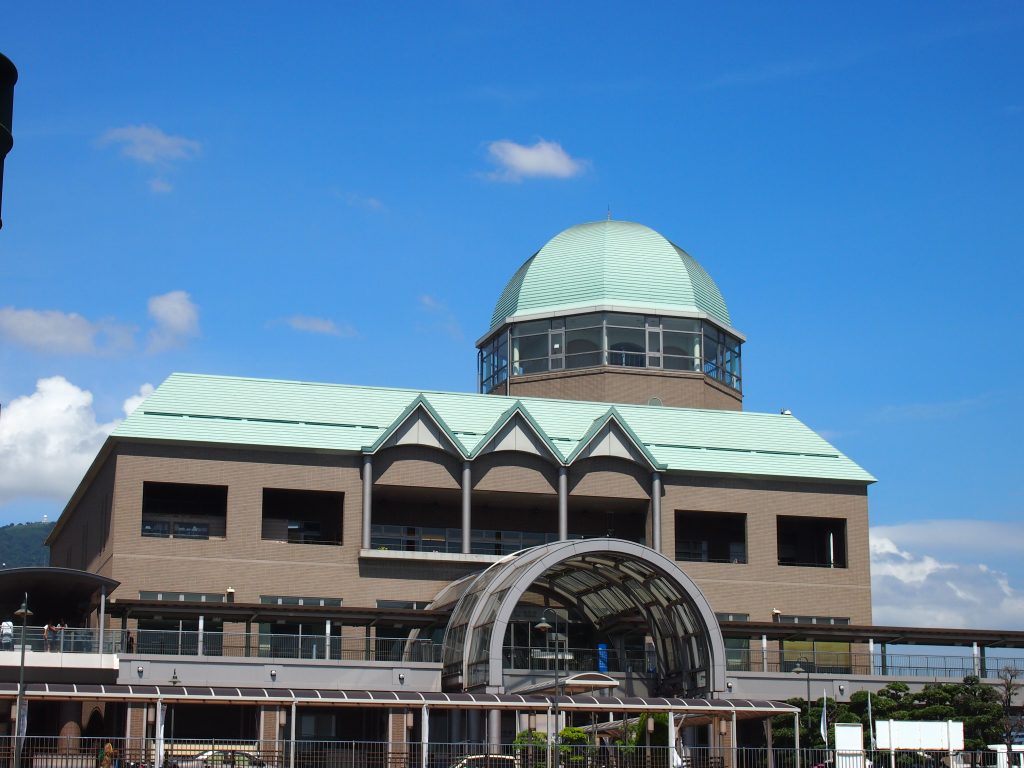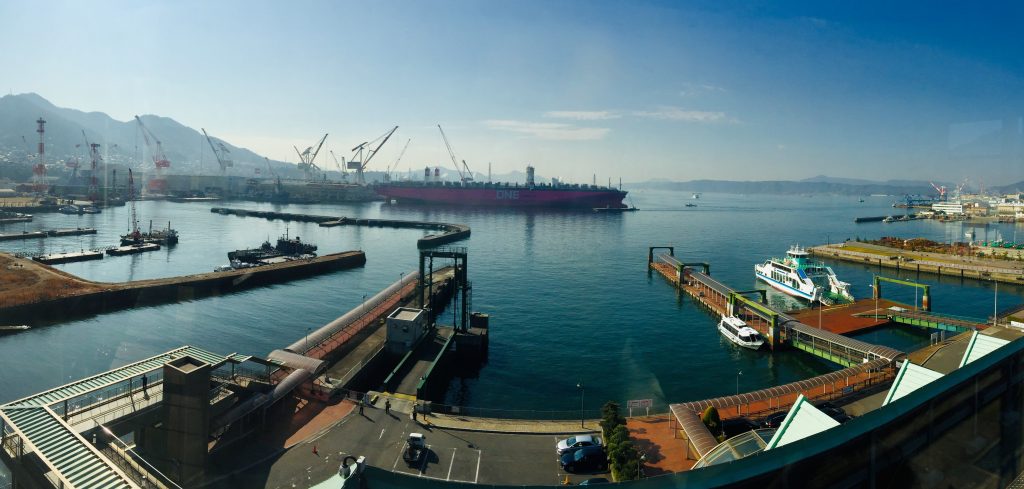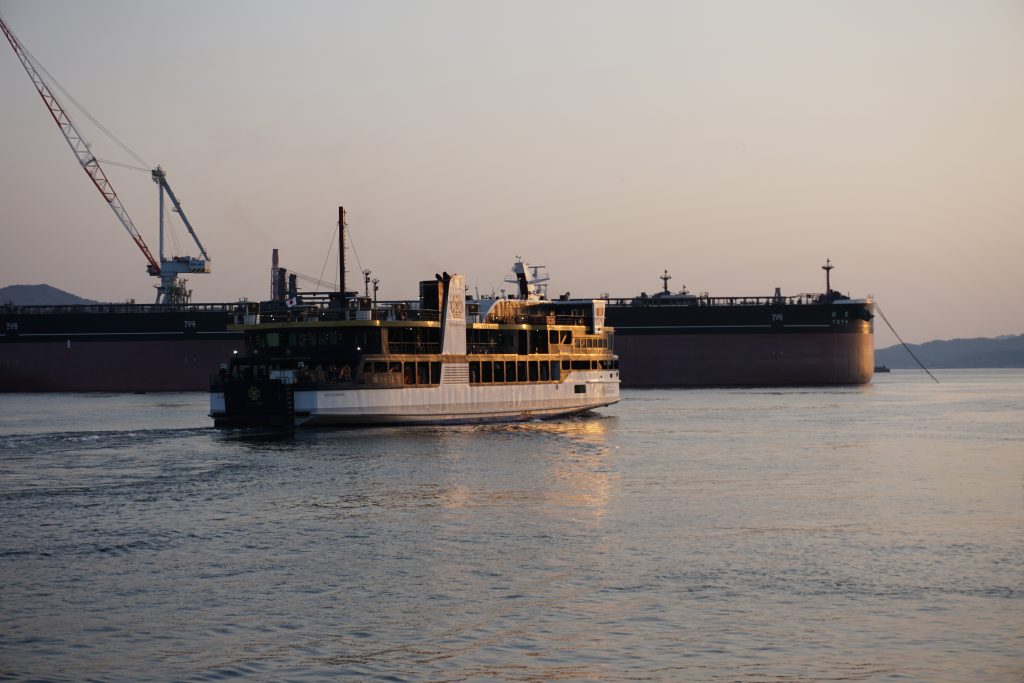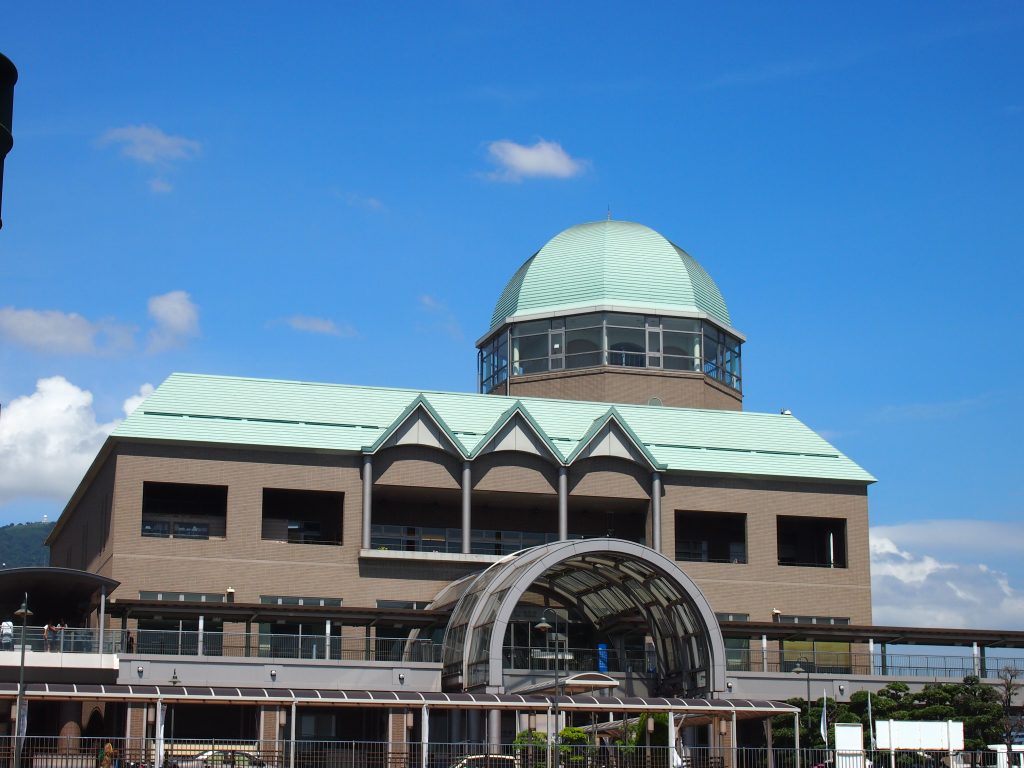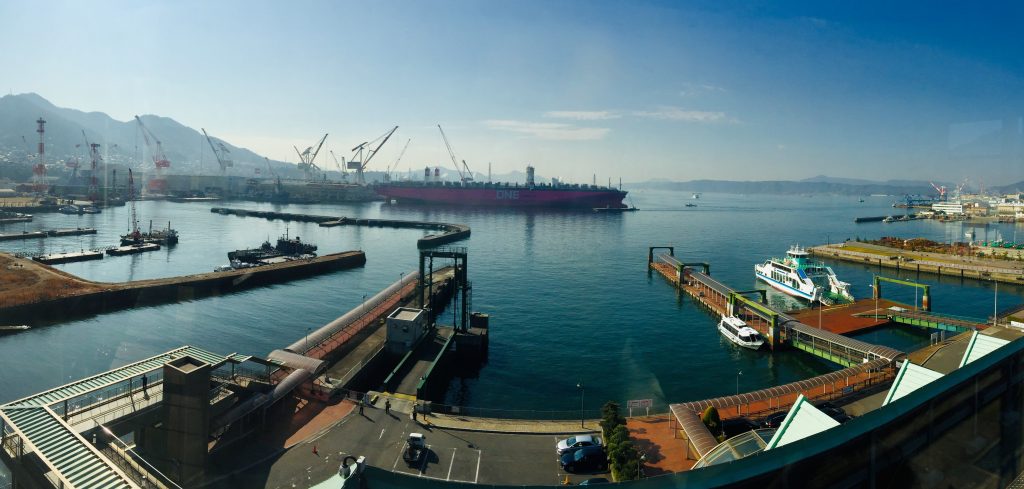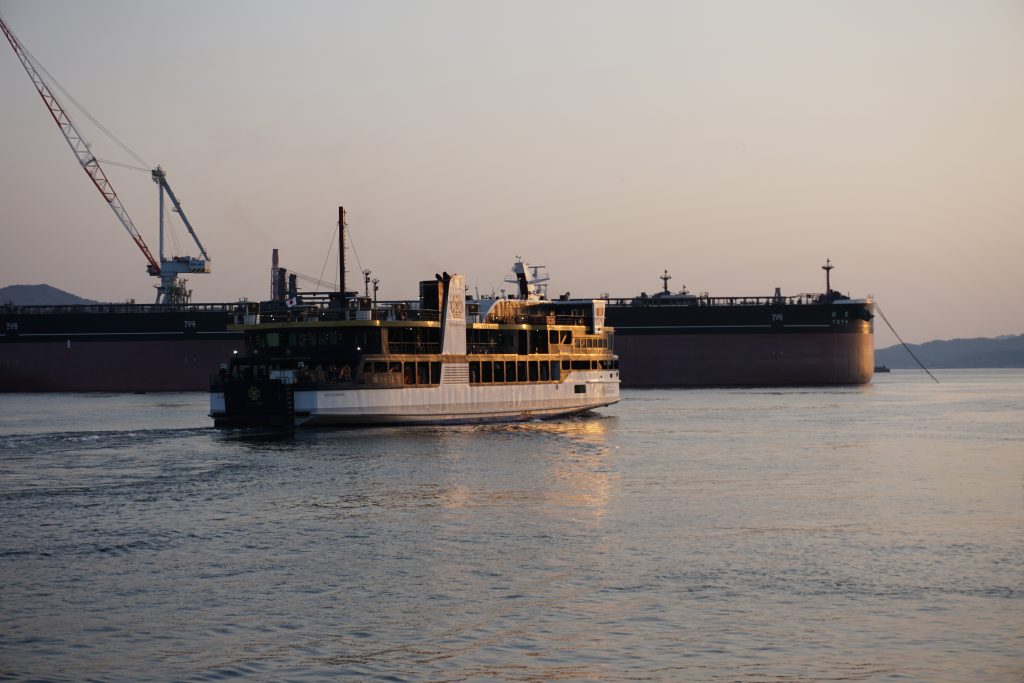 For those who are interested in this topic