The Kureyaki – Kure's Semicircular Okonomiyaki
The kureyaki comes packed full of cabbage and contains Kure's famous thin "hoso-udon" noodles. Usually, the okonomiyaki also comes with toppings of friend pork and egg.
You can find small okonomiyaki restaurants dotted throughout the city and the locals love them. If you ask around, most Kure residents will have their go-to restaurant in their local neighborhood.
So why is Kure's okonomiyaki a semicircle when the okonomiyaki in Hiroshima City is round? Theories abound, such as how a semi-circle is easier to fit into a takeout container, how it's easier to fit into a bento lunchbox, or how it's less likely to spill when served on a round plate. The references to its convenience in a takeout container might point to the beginning of Kure's takeout culture, with many locals still preferring to collect the okonomiyaki from the restaurant and eat it at home.
It is hard to beat the standard pork and egg okonomiyaki, but if you have the chance, try Kure's famous oysters as a topping. You can also add squid tempura toppings and some restaurants let you double the amount of vegetables in the okonomiyaki.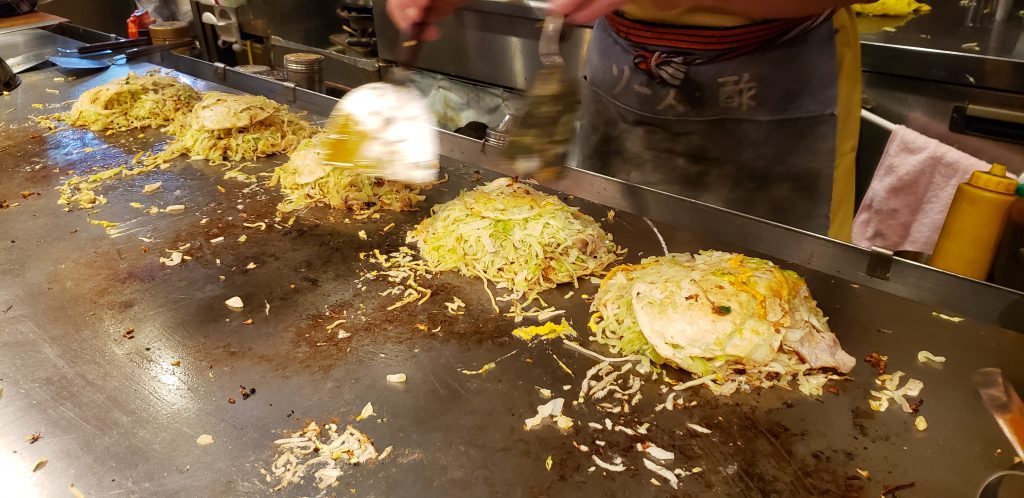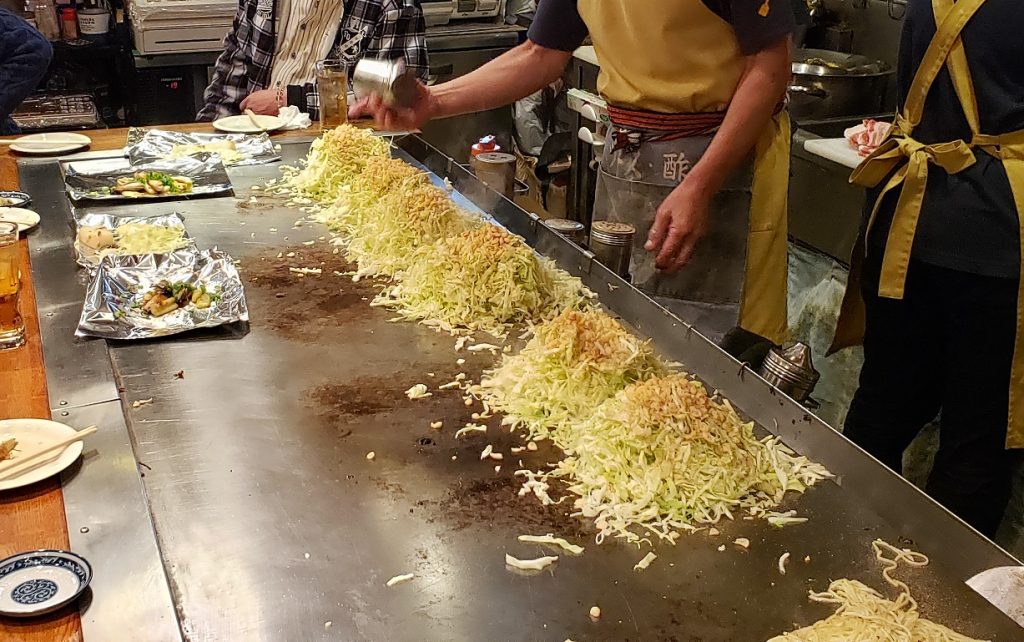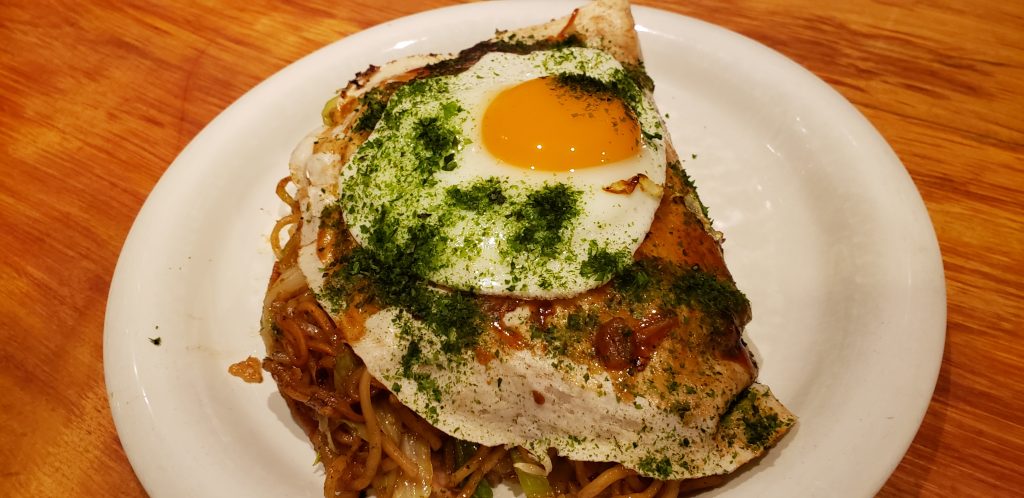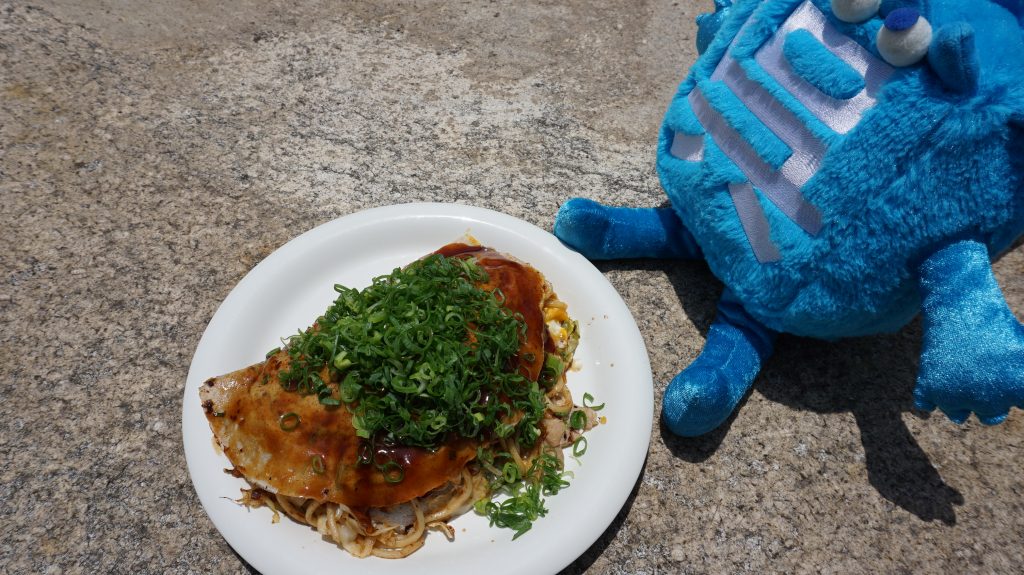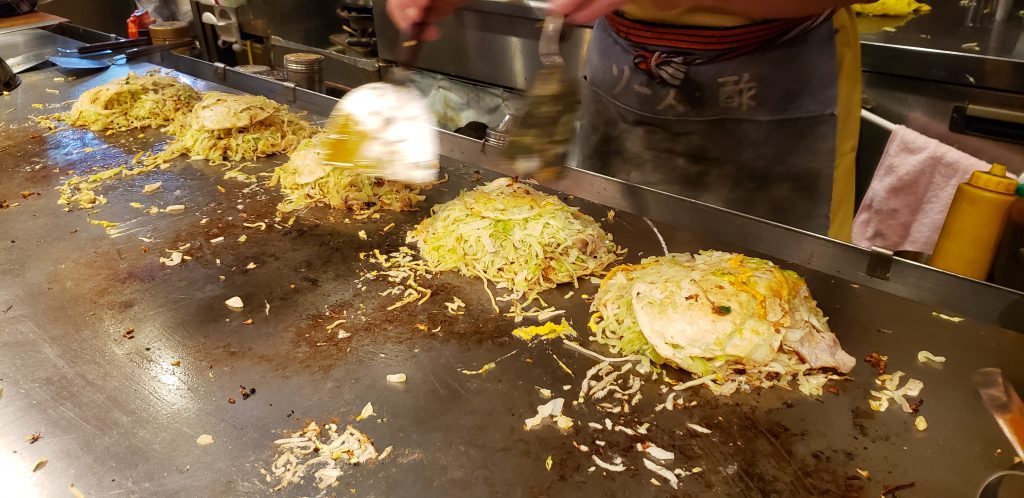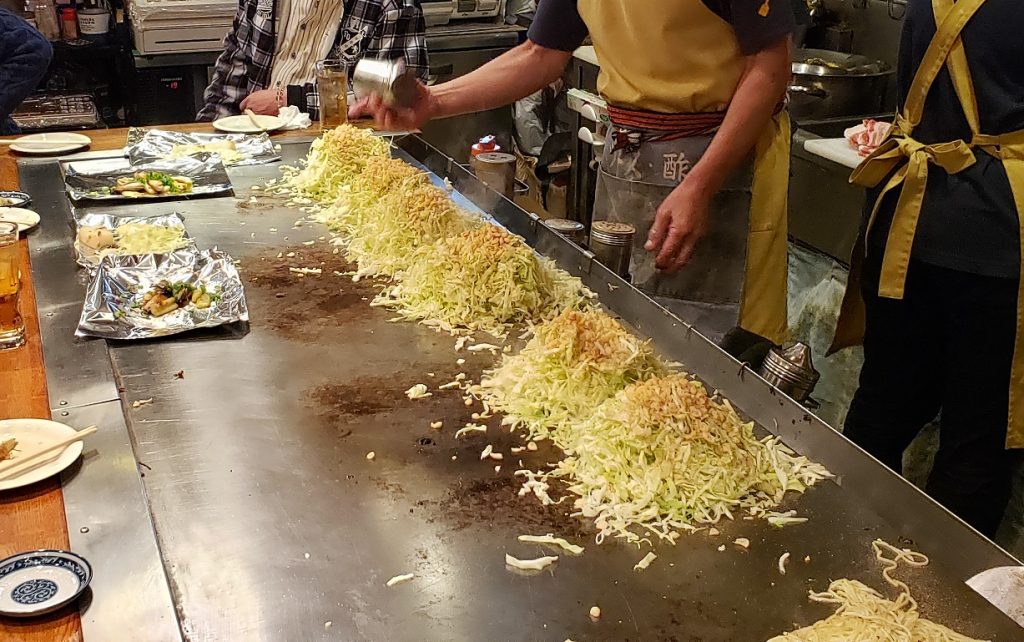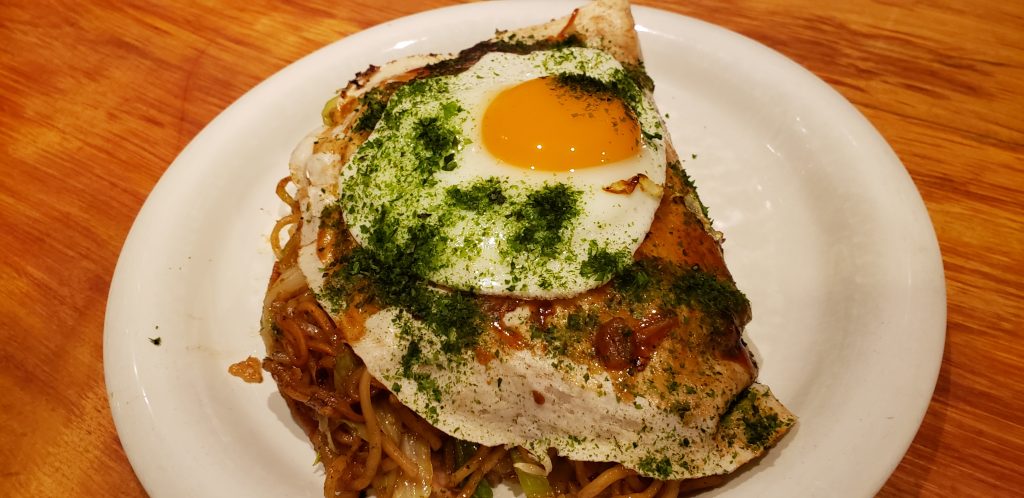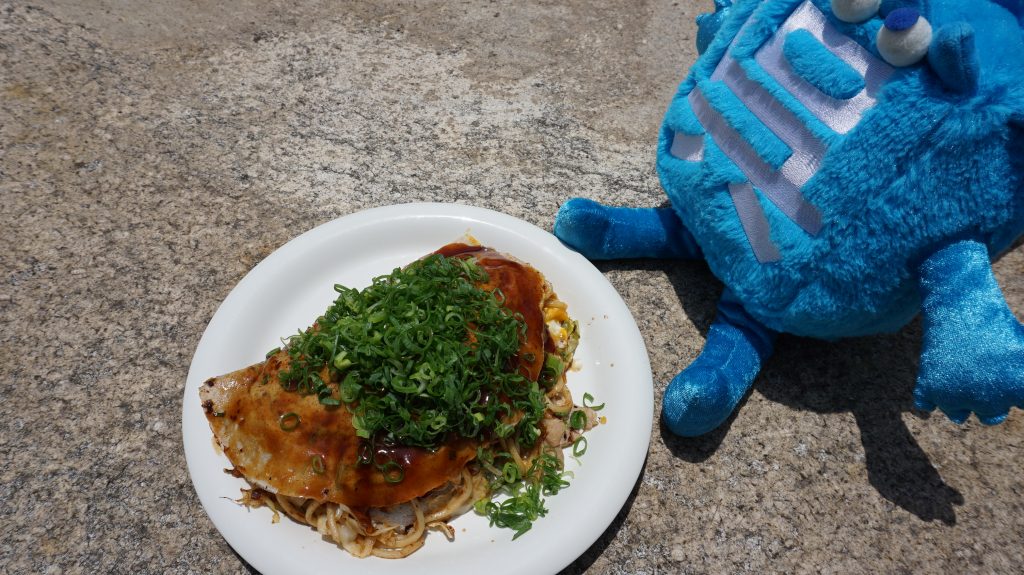 | | |
| --- | --- |
| Address | Okonomiyaki restaurants can be found throughout the city. |
| Telephone | 0823-25-7845 (Kure Tourist Information Plaza) |
For those who are interested in this topic