Shimo-Kamagari Island – Shirasakien & the Akinada Ohashi Bridge
If you cross the 1,175m-long Akinada Ohashi Bridge, you will arrive at Shimo-Kamagari Island – the first island on the Tobishima Kaido island chain. As you cross the bridge, two colossal monuments in Shirasakien Park will appear to your left.
The artwork is installed in Shirasakien – a small park with great views of the bridge and the Seto Inland Sea. These two enormous sculptures are made from fired ceramic plates, each with a special glaze coating made from the ash of Shimo-Kamagari's famous citrus trees. The sculptures were created by the Kyoto-based ceramic artist Makimasa Imai and the title of the work is 'Life'. According to the artist, the artwork represents earth, fire, knowledge, sky and water.
The light blue of the Akinada Ohashi Bridge, the blue sea, the lush greens of the island, and the colorful monument all make for a wonderful photo opportunity. In May, azaleas bloom in the park, adding bright red and white hues to the already breathtaking scenery.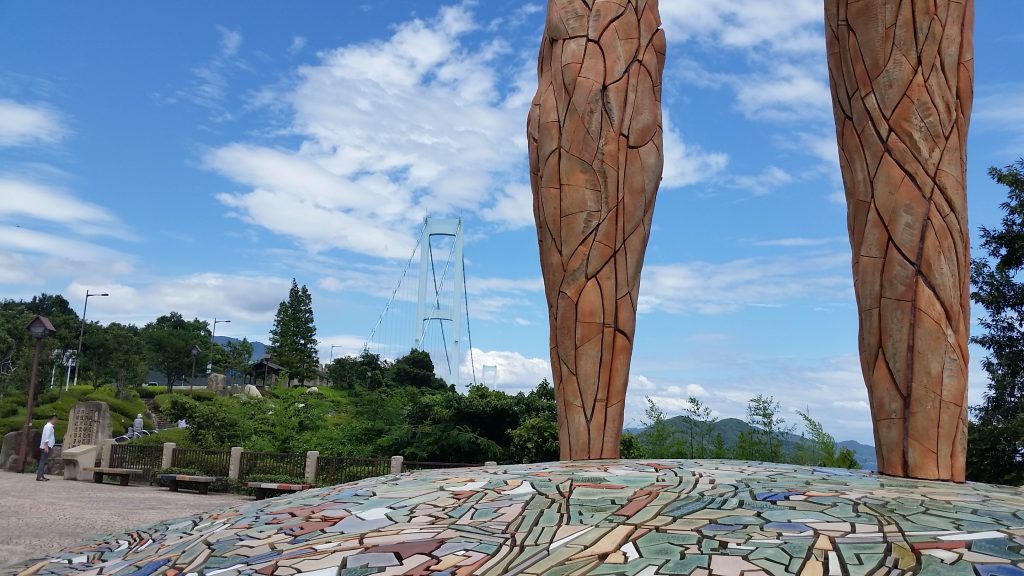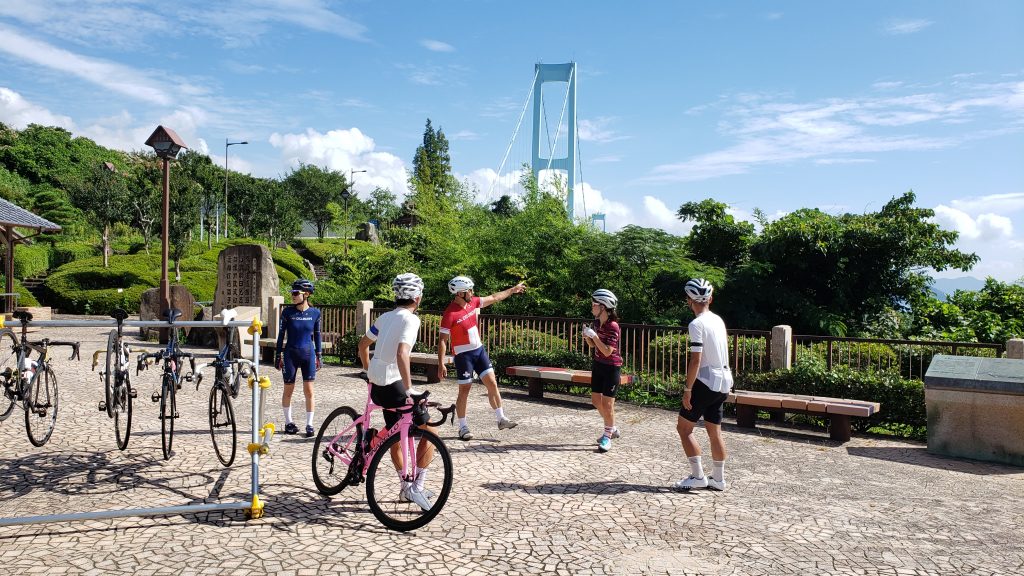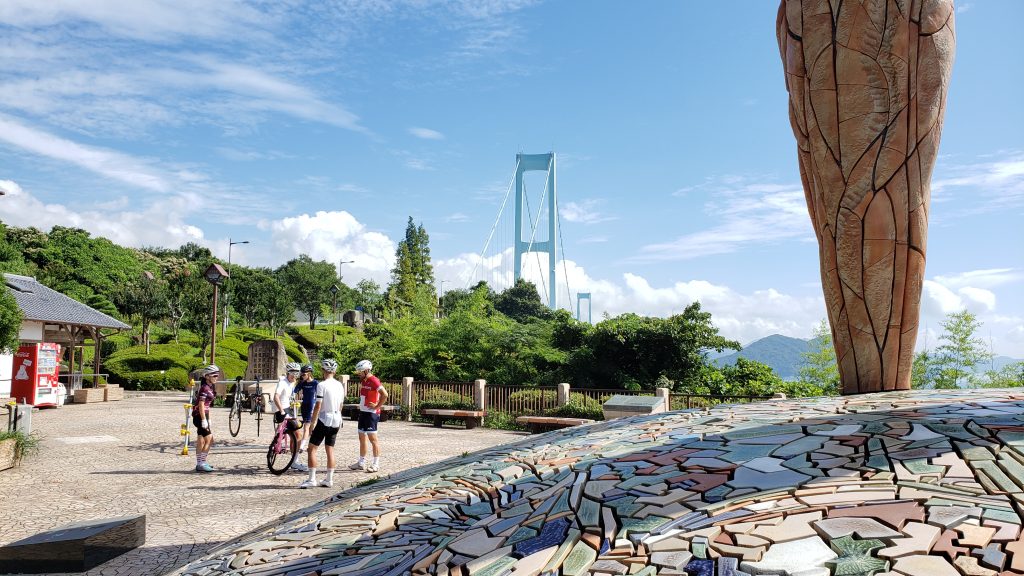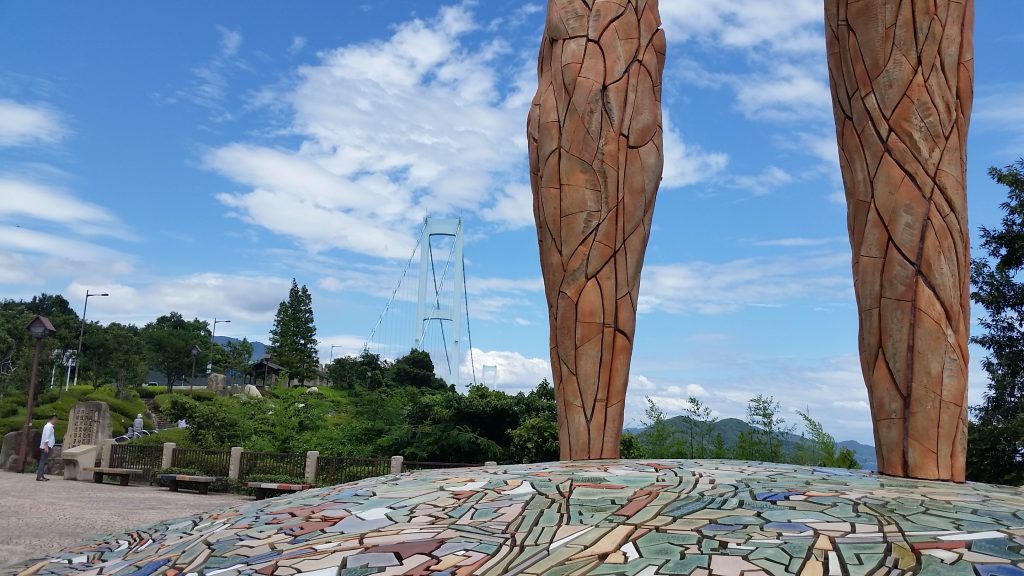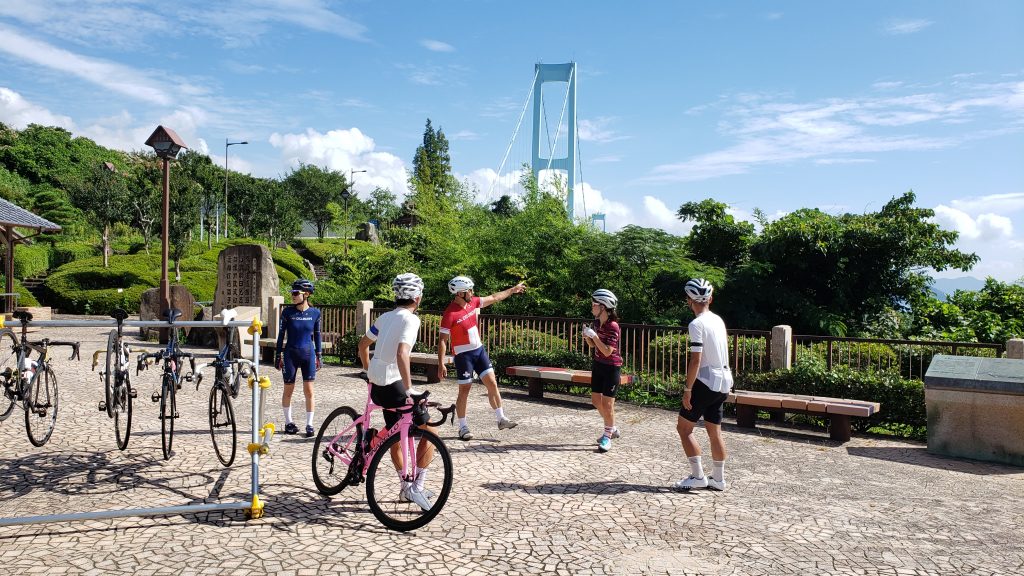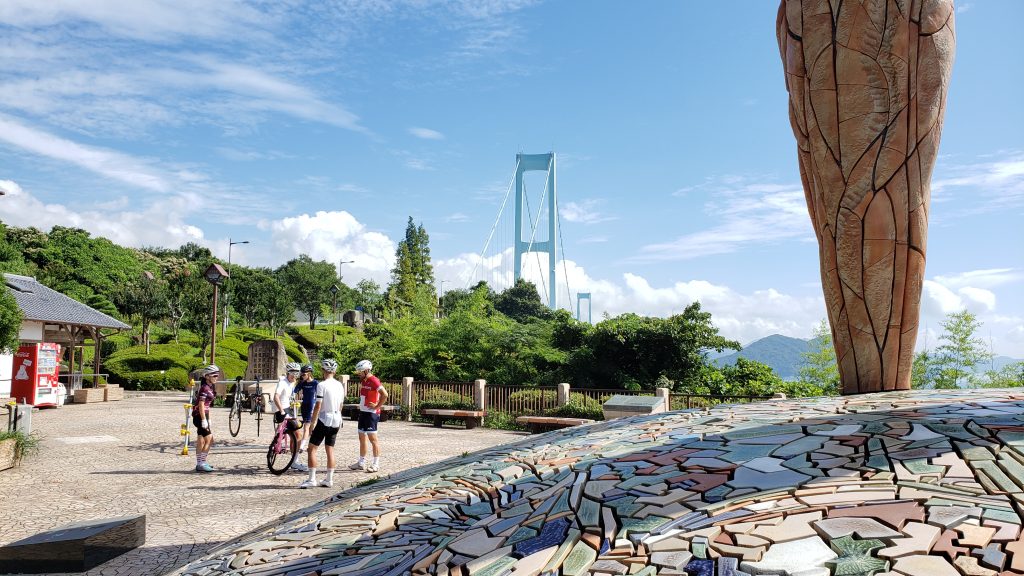 For those who are interested in this topic