The Miyajima – Kure Blue Line (direct service) 2021 Timetable
The Blue Line high-speed ferry service that connects Miyajima and Kure in as little as 45 minutes will be in operation again this year. After exploring Miyajima, it's easy to hop on the Blue Line and skip across to Kure to visit sights like the Yamato Museum and the Japan Maritime Self-Defense Force (JMSDF) Kure Museum.
While in Kure, you can indulge in Kure navy curry, Kure cold noodles, and other local delicacies. The only stretch of outdoor 'yatai' food stalls in the region can be found in Kure. The 10 or so food stands on "Yatai Street" begin to open for business at sunset and you will find a mix of locals and tourists enjoying the local fare.
So take advantage of the Blue Line and visit two wonderful destinations in one day.
Operation: 3rd April 2021 – 28th November 2021
*Only operates on weekends and public holidays.
Timetable: Kure to Miyajima
10:40→11:25 , 14:20→15:05
Miyajima to Kure
11:30→12:15 , 15:10→15:55
Prices
One way: Adults 2,000 yen, Children 1,000 yen.
Return: Adults 3,800 yen, Children 1,900 yen.
Contact: SETONAIKAIKISEN INC.(Booking Center: 082-253-1212)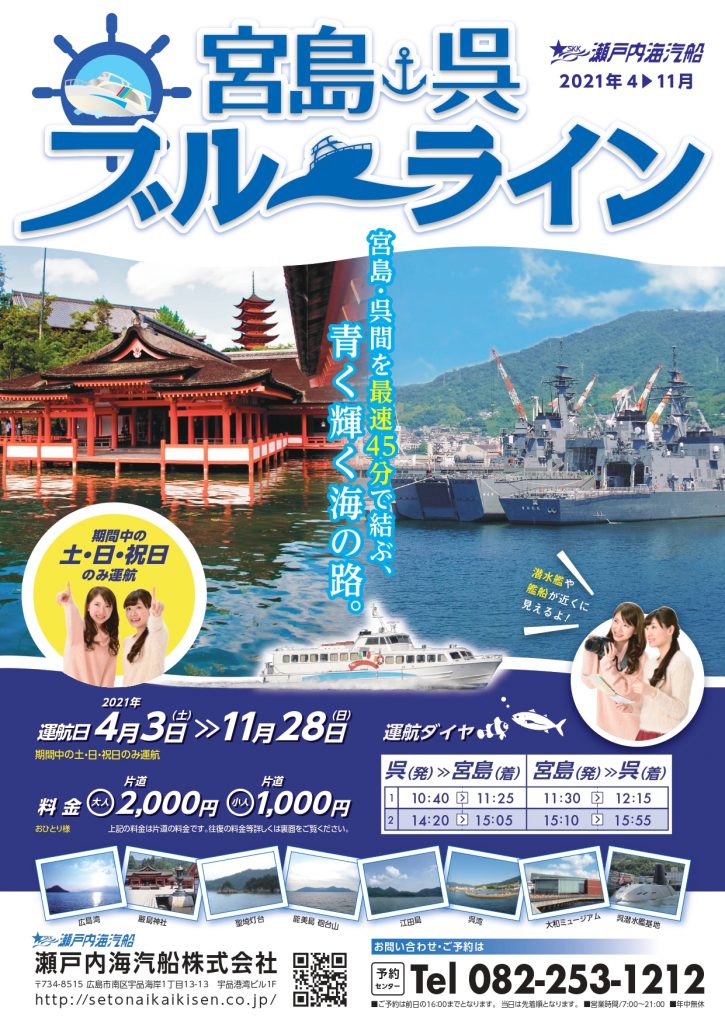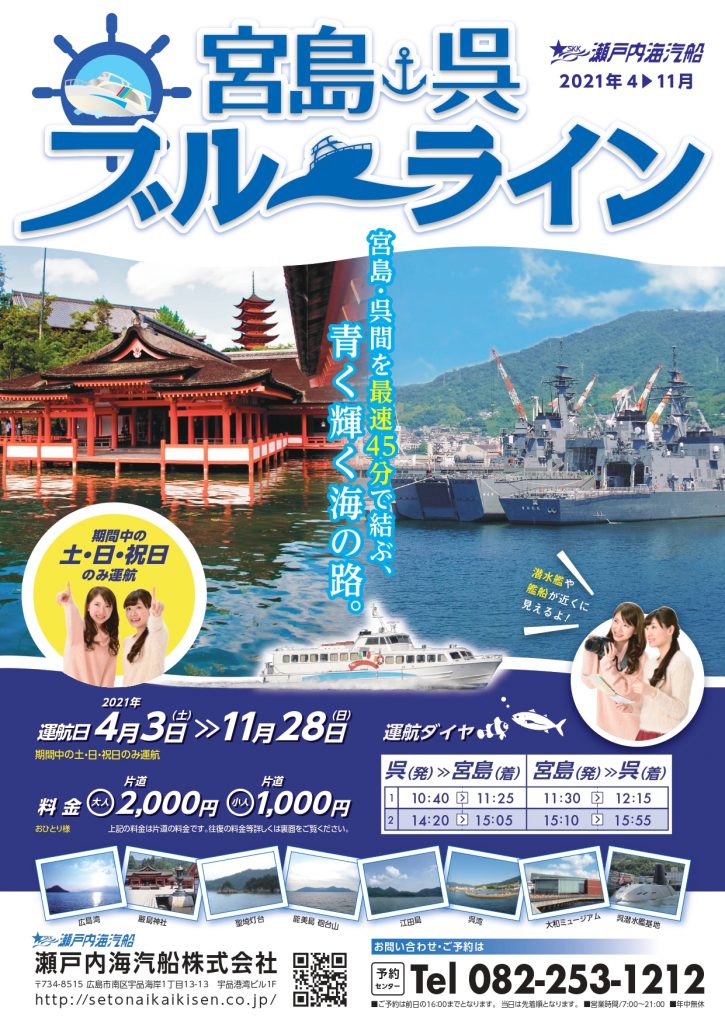 For those who are interested in this topic