Travel Diary
Please visit Kure to find impressive monuments and tasty food
While I was exploring Kure,
I visited the Yamato Museum and encountered a decommissioned submarine.
Streets paved with red bricks and the shopping arcade with retrospective atmosphere was another treat. I also enjoyed local sweets, too. It was really an enjoyable day.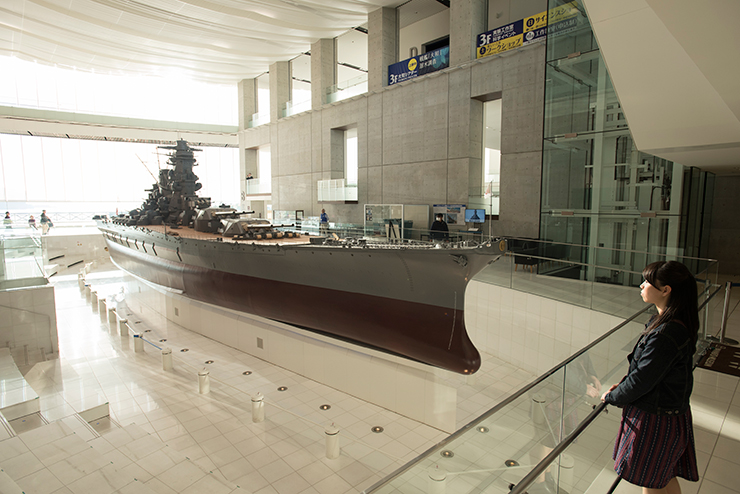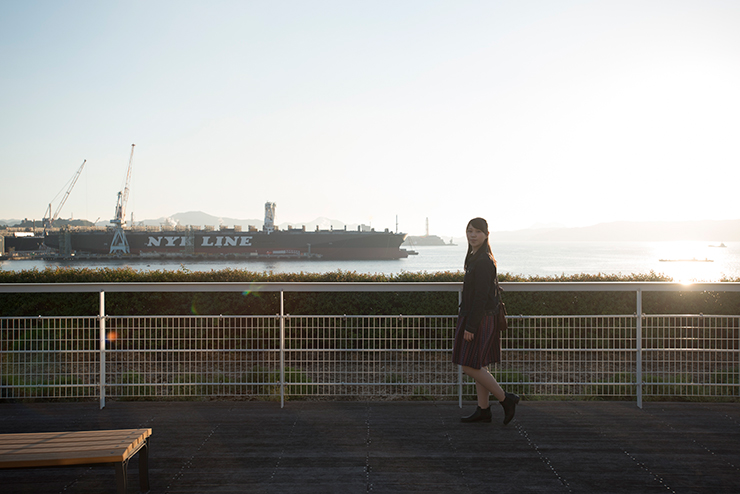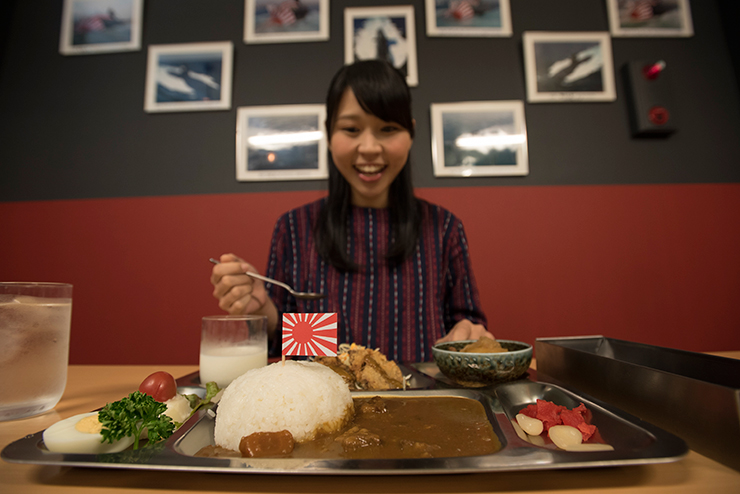 The huge impact of a 263 meter ship!
My long cherished dream of visiting the Yamato Museum was finally realized.
The one-tenth scale replica of the 263 meter battleship Yamato solemnly greeted me. It was built in Kure port.
Overlooking the port extending in front of me, I felt as if Yamato were actually floating.
Today was Friday. In Kure it is the day for curry.
The staff of the Japan Maritime Self Defense Forces eats curry every Friday so that they can recognize the date even during their long marine duty.
So I decided to try curry.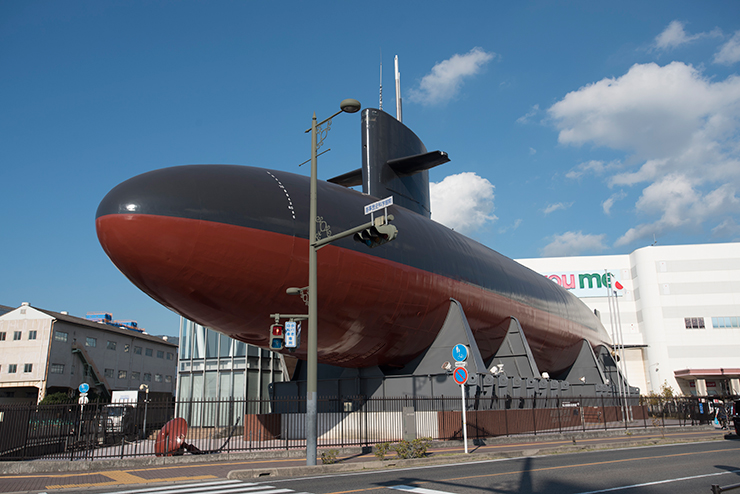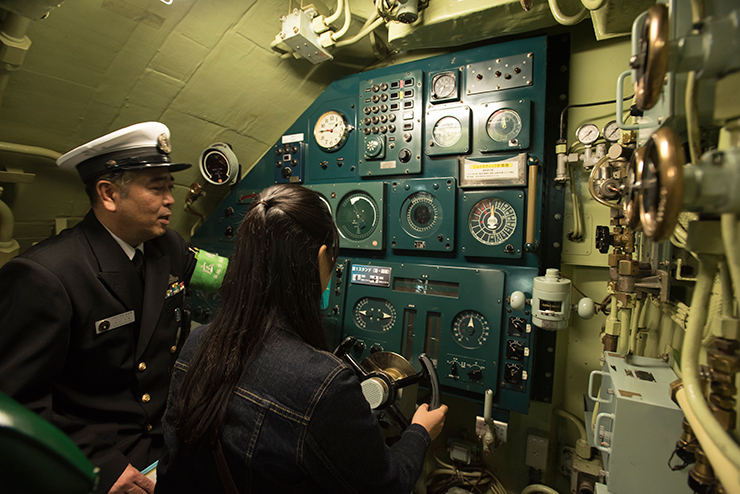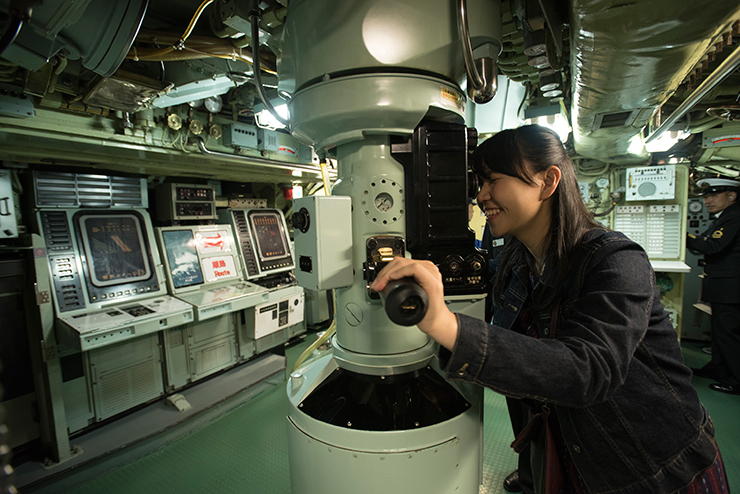 A whale made of "steel" is displayed on the ground.
I found a huge object in front of the Yamato Museum. This is a real submarine nicknamed "steel whale".
Seen up close, the shape is very cute.
When I was on board inside, I felt as if I had entered into the world of the deep sea.
I had precious experiences; learning how the crew feel inside the submarine and looking through the periscope, which is not easy to do anywhere else.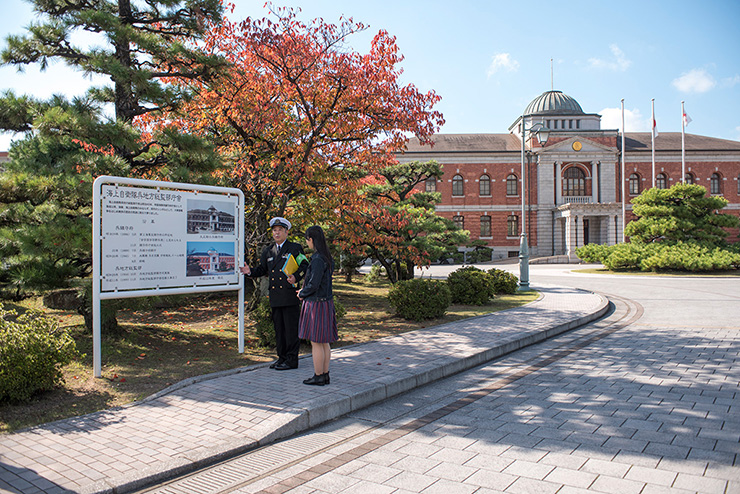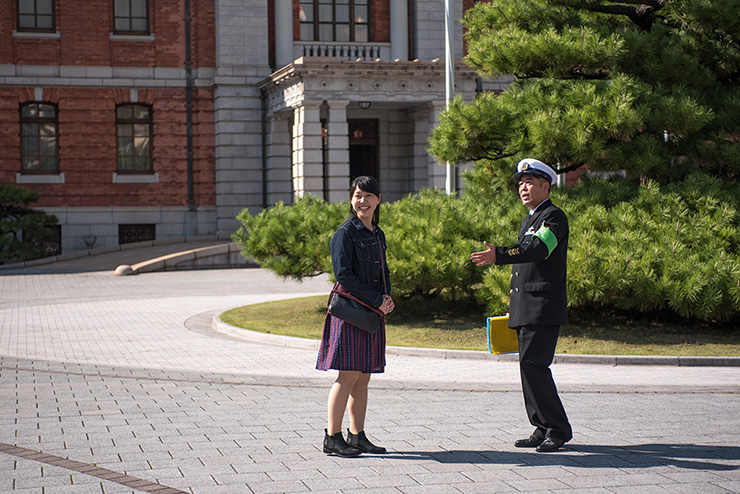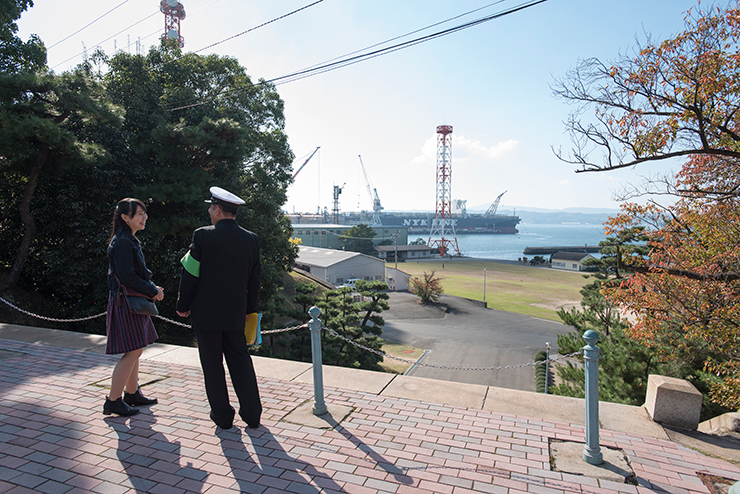 Kure goes well with red-brick covered buildings.
While walking around Kure, I found several buildings made of red bricks.
Marine blue and vermillion of bricks add color to the city.
This building was constructed in 1907.
Elegantly designed buildings made of bricks and granite stone have never been out of fashion, even though 100 years have passed.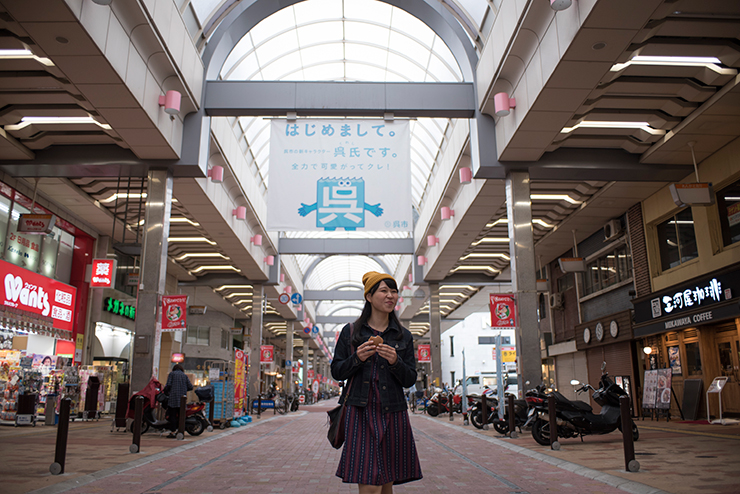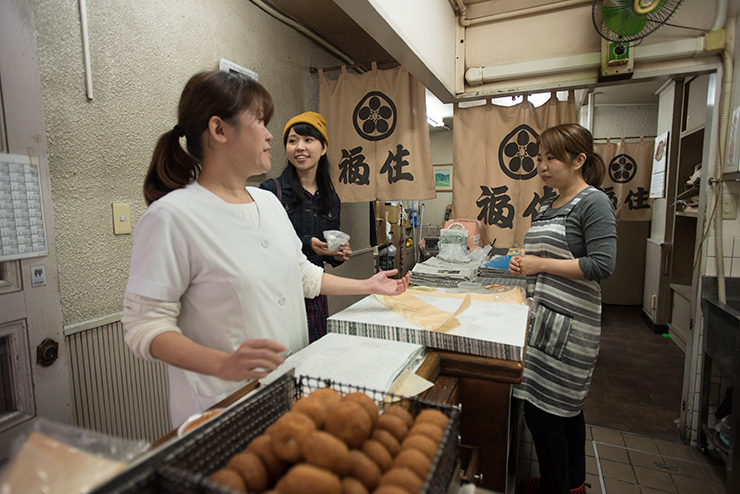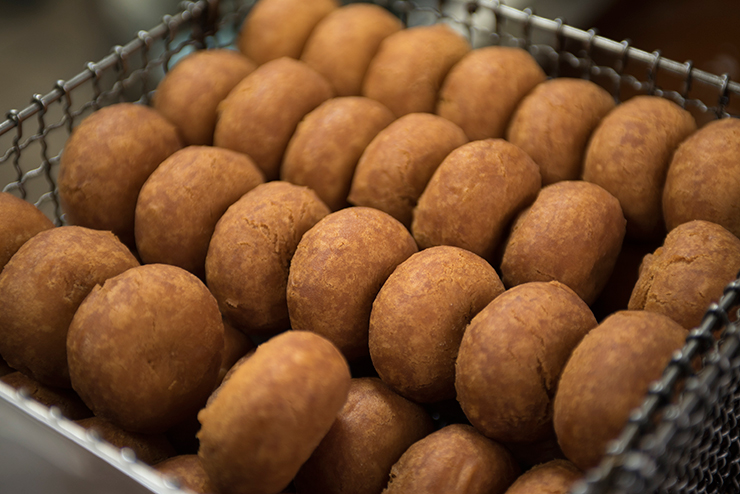 Retrospective atmosphere and a lively feeling coexist.
Strolling around the center of the city, I found myself feeling as if I had been transported through time.
However, the city still has a vibrant atmosphere.
The city has a well-known local sweet, fried cake.
I was asked how many I wanted to have. I answered that I could not eat many. However, it was so tasty that I could not resist overeating.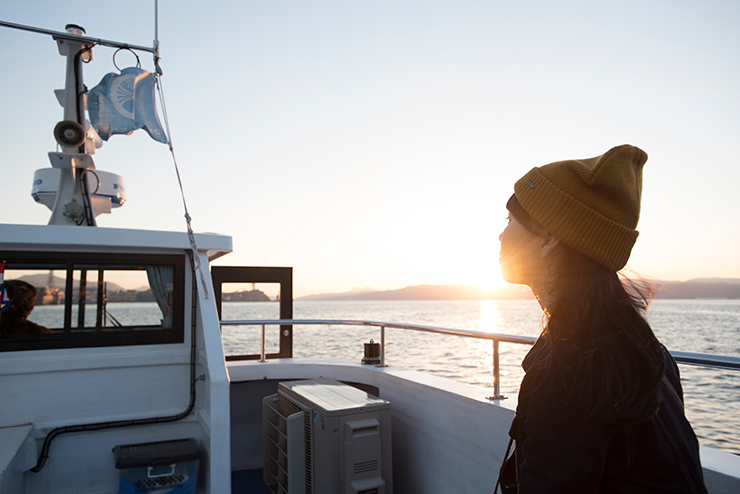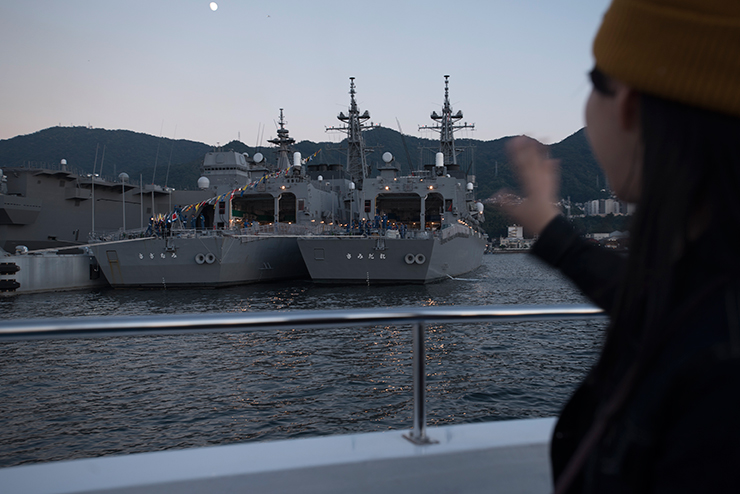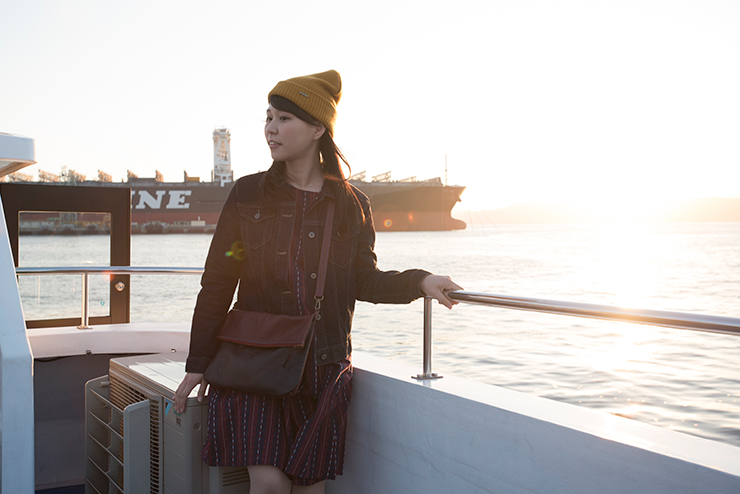 Kure viewed from the sea is another charm.
My day in Kure ended with a sunset cruise.
The port of Kure used to be known as the biggest port in the Orient.
I boarded a small boat and set sail.
I felt so privileged to be able to see big ships so closely in the port.
The setting sun and the sea breeze refreshed me.
I heard the sound of a bugle from somewhere.

Spot I Visited This Time