Travel Diary
Cycling on dotting islands, savoring the sea breeze.
I cycled around the islands which are spanned by bridges, going from the eye-catching red Ondo Bridge to Kurahashi Island.
Then I went through Shimokamagari island where Korean Missions made a port call toward Mitarai which used to be a port town for sailors to wait for favorable wind and tide.
I had a very fruitful day, seeing the beautiful sea and townscape and meeting nice local people.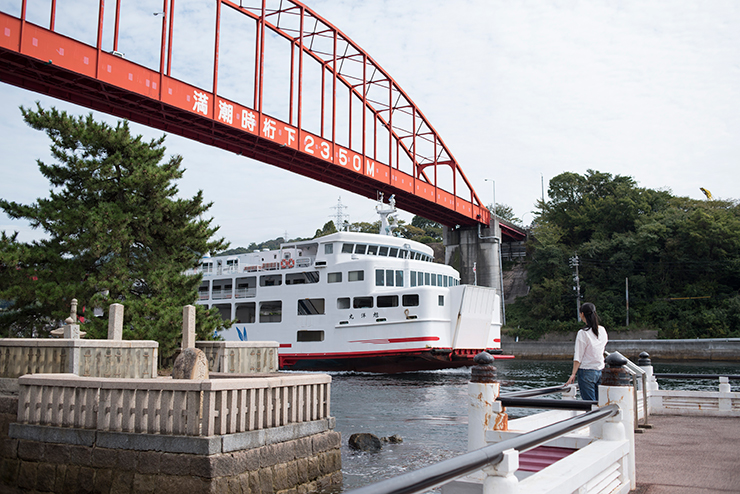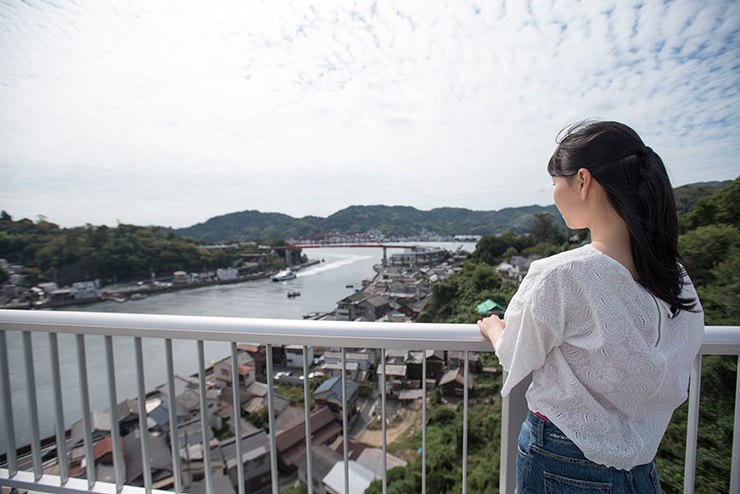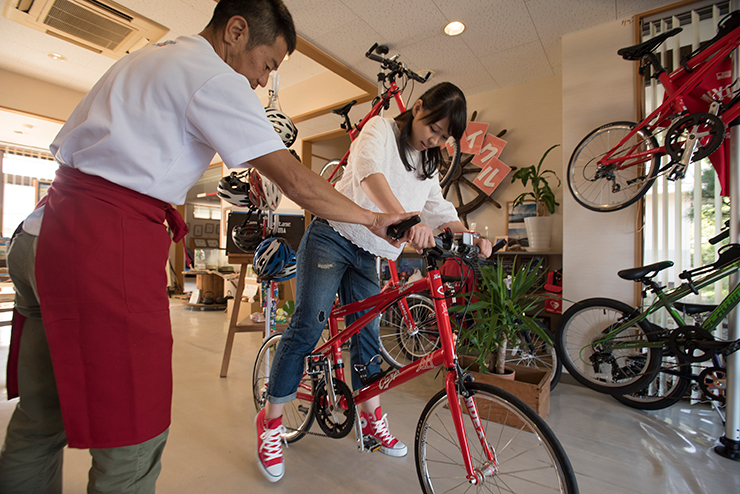 Today is the day for cycling.
The red arch-shaped Ondo Bridge draws visitors' attention.
Lots of ships come and go all day, so it is referred to as Ginza in the Seto Inland Sea.
The straight has a legend that long ago Kiyomori Taira, a powerful warrior, dug it out in just a day.
The story made me fantasize that he and I shared the same scenery 850 years ago.
The weather was perfect for cycling.
I rented a red bicycle at a fashionable shop.
Then I wondered where I should go.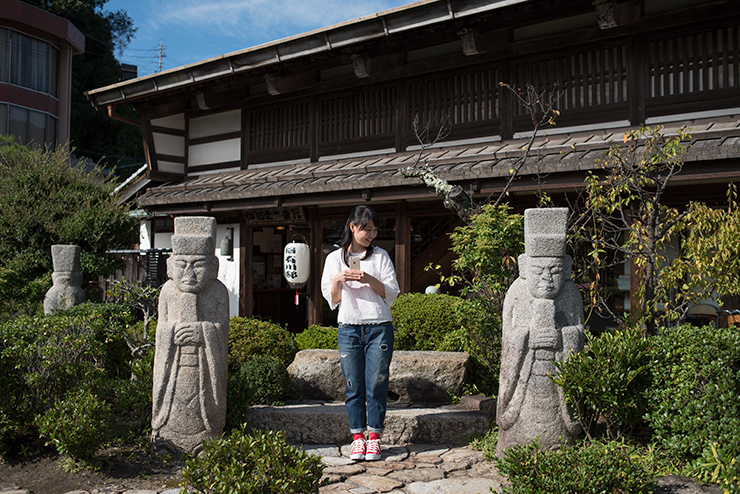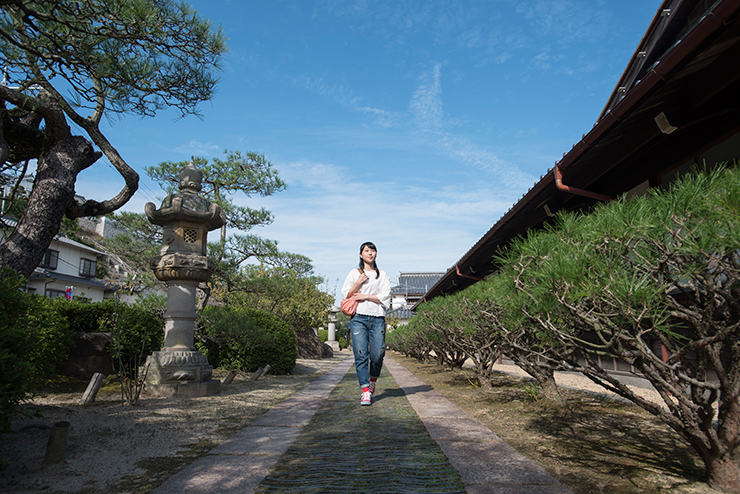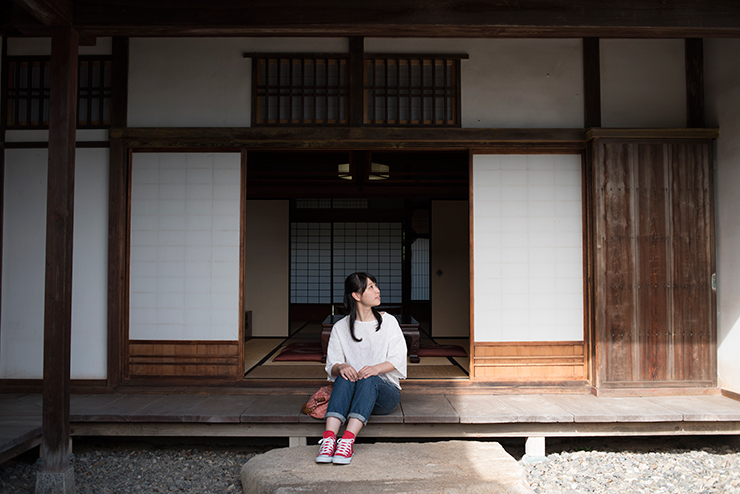 The Missions look like celebrities coming from Korea 400 years ago
Shotoen Museum on Shimokamagari Island has a serene Japanese garden with abundant greenery. The museum showcases the history of Korean Missions who promoted the two countries' relationship 400 years ago and houses a valuable document which was registered as a Memory of the World by UNESCO.
The delegates looked like gorgeous celebrities and reminded me of the present day Korean stars, though it was 400 years ago.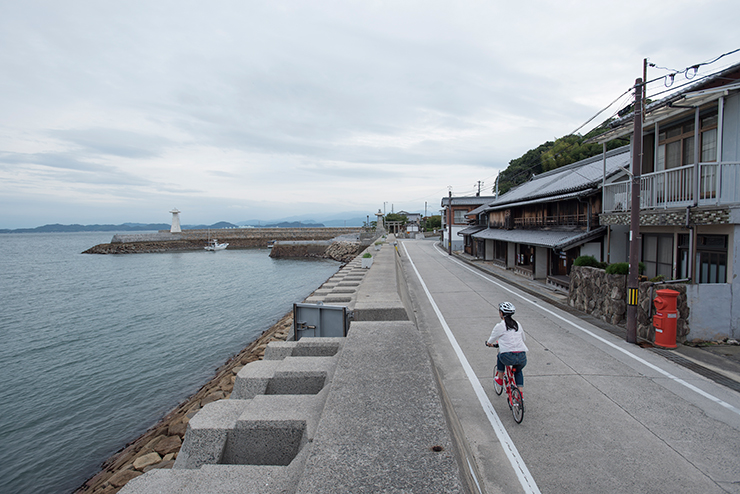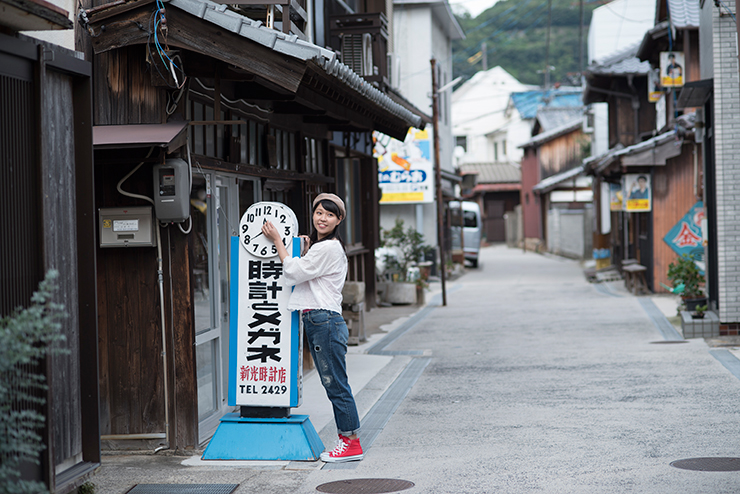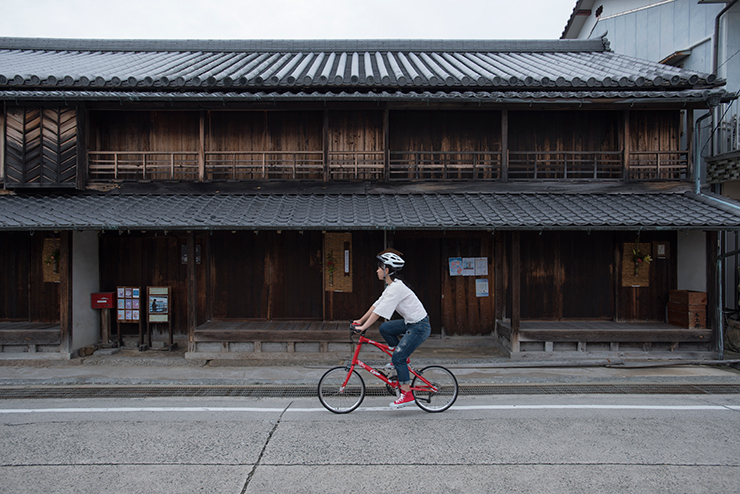 The time passes at a different pace.
I was so surprised to find such a historic town.
In the olden days when motors and engines were not available, marine travelers had to wait for appropriate winds and tides.
So they stayed at port towns, such as Mitarai.
The town is filled with smiles of simple and warm local people.
I felt a retrospective, and vibrant atmosphere.
The visit gave me the power for tomorrow.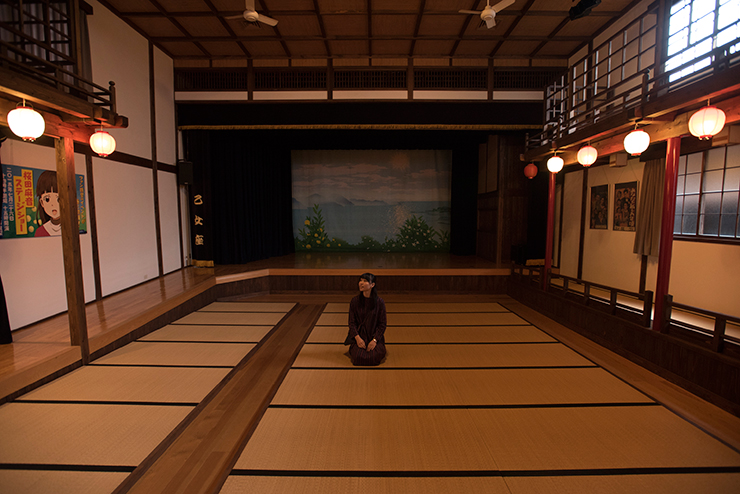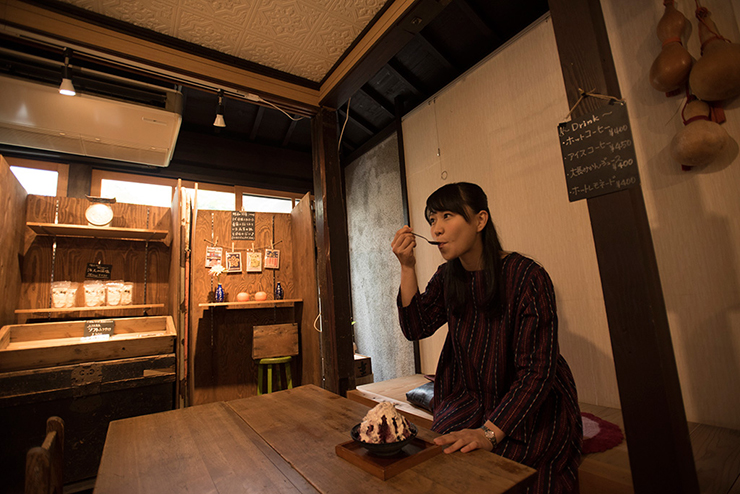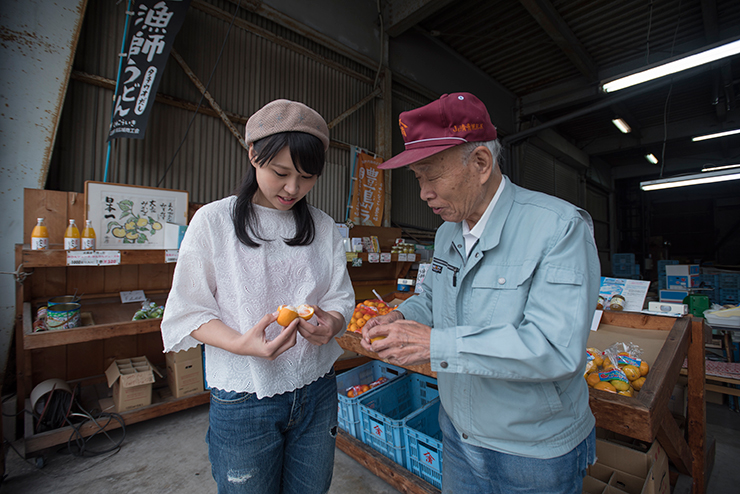 Laughter and whispers might be heard.
The building has a modern appearance, though it was a built in 1937.
It was constructed as a theater and almost every day stage performances were held until decades ago.
I could easily imagine the smiling faces of the audience.
I had a shaved ice which is served all year round at a shop with historical ambience.

I happened to stop at a shop with tangerine oranges.

The kind man who owned the shop showed me how to peel them.
Tangerine oranges are grown with a nice aroma of the sea.
I was recharged by the refreshing air of the Seto Inland Sea and people's warm hearts.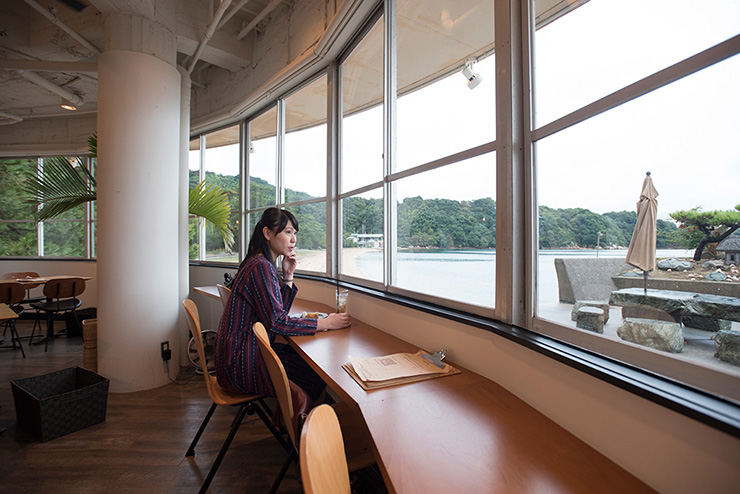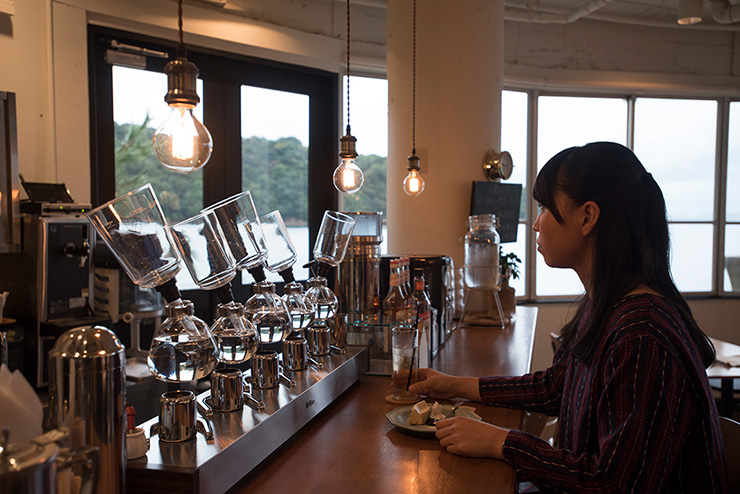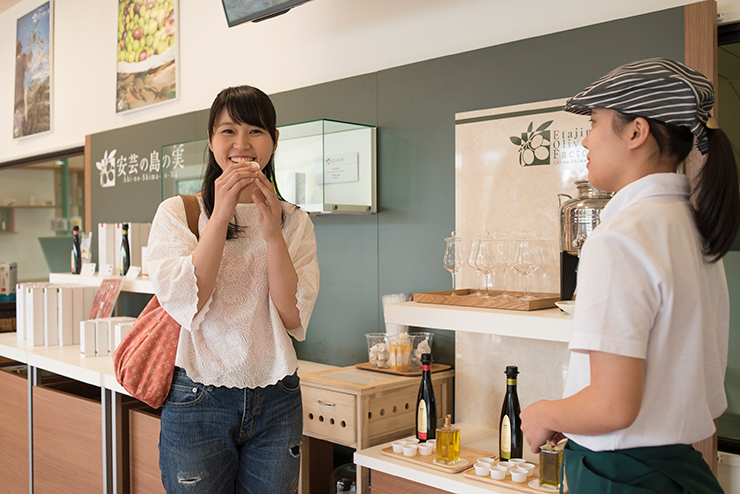 I had a relaxing time here and there on the island.
I found a café which relieved my fatigue.
The sea of Kurahashi unfolds outside.
The owner with a charming smile recommended me a sweet.
I appreciated it, viewing the peaceful scenery of the Seto Inland Sea.

I also tried olive oil made from local olives which are grown in a mild climate.

Here in Kure, I could be with the sea anywhere I was.
Location Sites of the Report
Spot I Visited This Time